I started this LO for the edges challenge and I thought I was going to lose my religion before I finished it! And you all know I teach 1st grade so I have an abundance of patience!
I just couldn't get one thing done on it w/o something else messing up. The title started as rub-ons and I got them almost all on there and realized I had miscounted letters and was missing an "e". :shootself:
I had no other letters or anything the right size to cover it and had already glued the ribbon flower down (which I stapled my finger while putting together :angry4:) so I was determined to salvage the page!
I read either Carrie's or Charys' post about typing letters out and cutting them apart and thank goodness b/c nothing else was working.
I ruined one pic trying to alter the edge of it! So now my edge stinks! Everything was just messing up and I couldn't help but get mad.
And the straw that broke camel's back:
Ever had this happen to your ribbon glue?

So, today I woke up sick. That's probably why I got so frustrated in hindsight. I worked a half day and had to come home. The flu is going around our school and I've had a flu shot but I feel so achy and yuck. I thought the card swap was to be mailed by Sat. and now I'm home with some kind of funk and I hope I get to mail my get well cards (:rolleyes: how's that for irony). I still have to make the envelopes for them and maybe DH can mail them for me.
So, here's the LO, which I don't like BTW b/c it ended up looking like something from the Disney store and its going in my wedding album for goodness sake!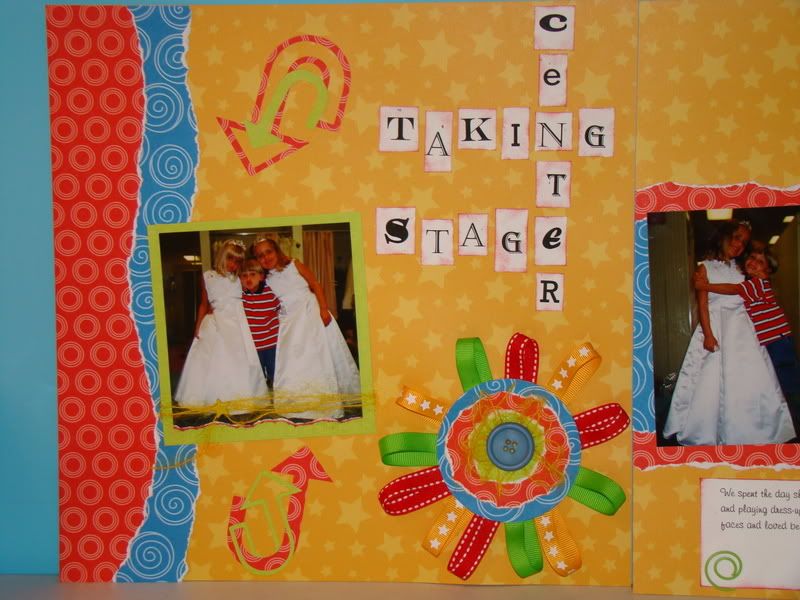 journaling: We spent the day shopping for dresses for Jessica and Morgan. The girls loved trying on all the fancy dresses and playing dress-up with me. They pranced around and like princesses. The girls, Casey and I had smiles on our faces and loved being there…
And then there was Logan!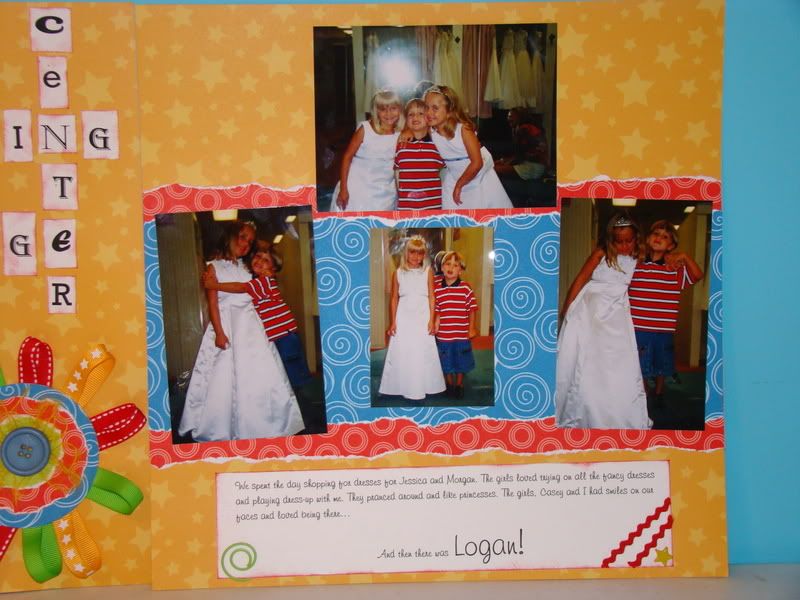 My pic edge: