But I haven't been able to get a decent picture of a LO in awhile.
This one here is a blank Lo for my new baby. The paper and embellishments are Memory Makers Ella.
This one here is my friend's son. The frog for my new baby girl to kiss! Paper is Fancy Pants about a boy.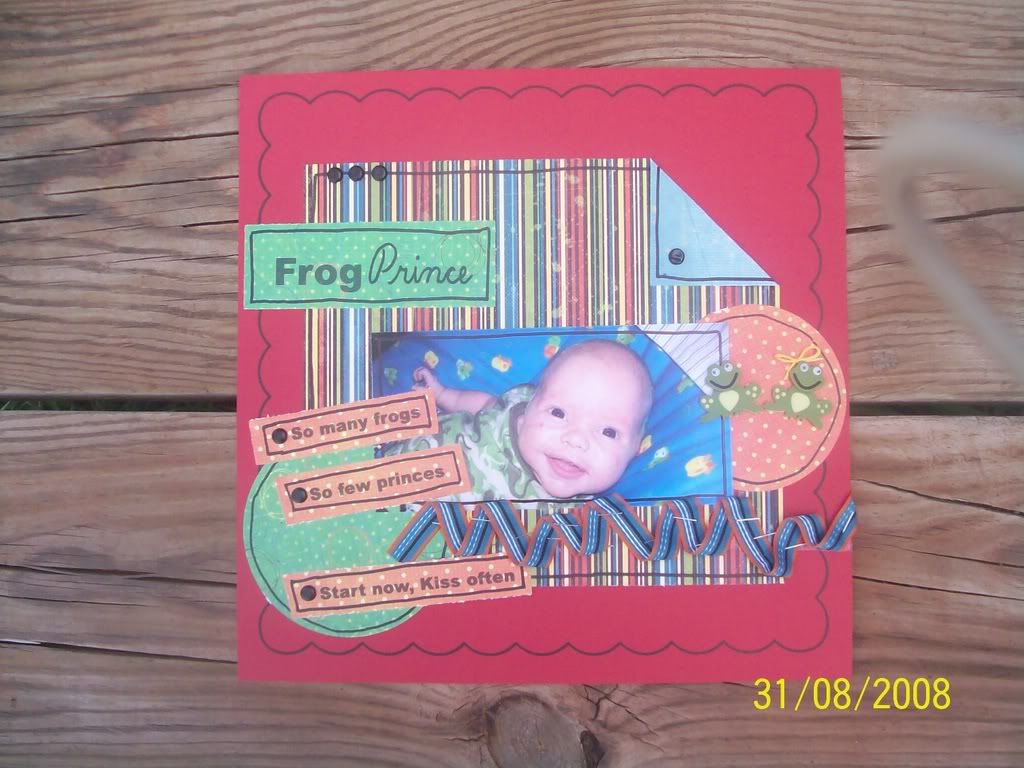 I am doing a 8x8 album of all the names we considered for our baby. Here is one of the last ones I did. Paper is a bunch of different scraps I had.
This is a LO of my husband. I miss him! Ppaer is Fancy Pants and Prima
The embellies are a hodge podge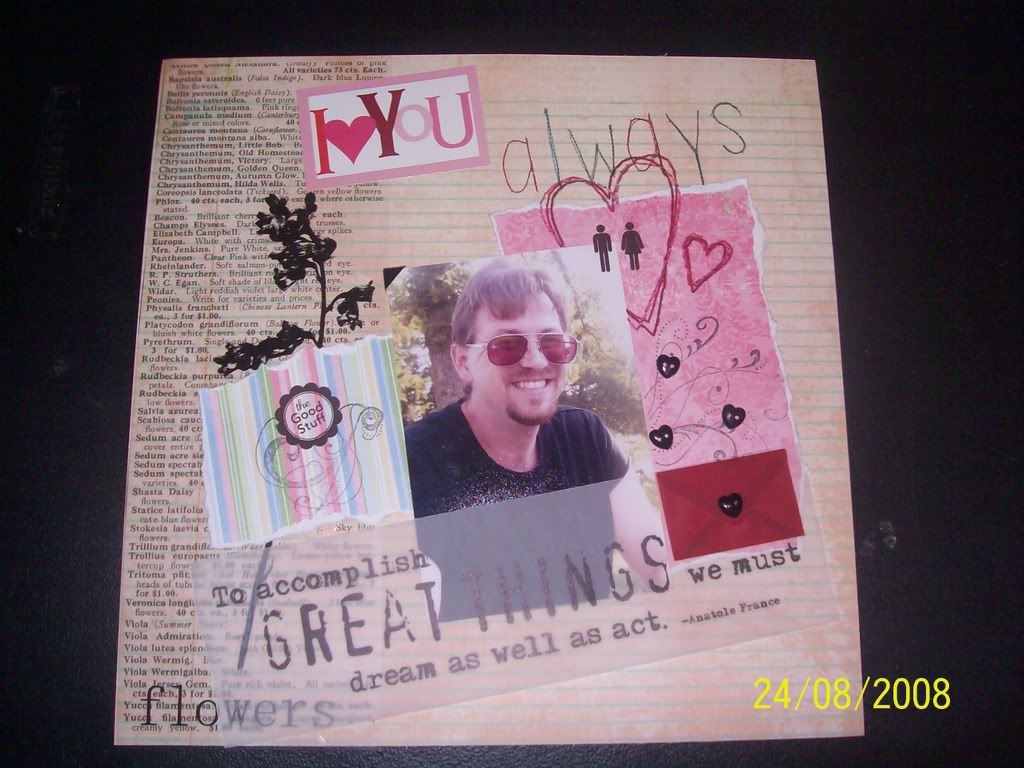 Another of my husband. I was getting creative with the paint~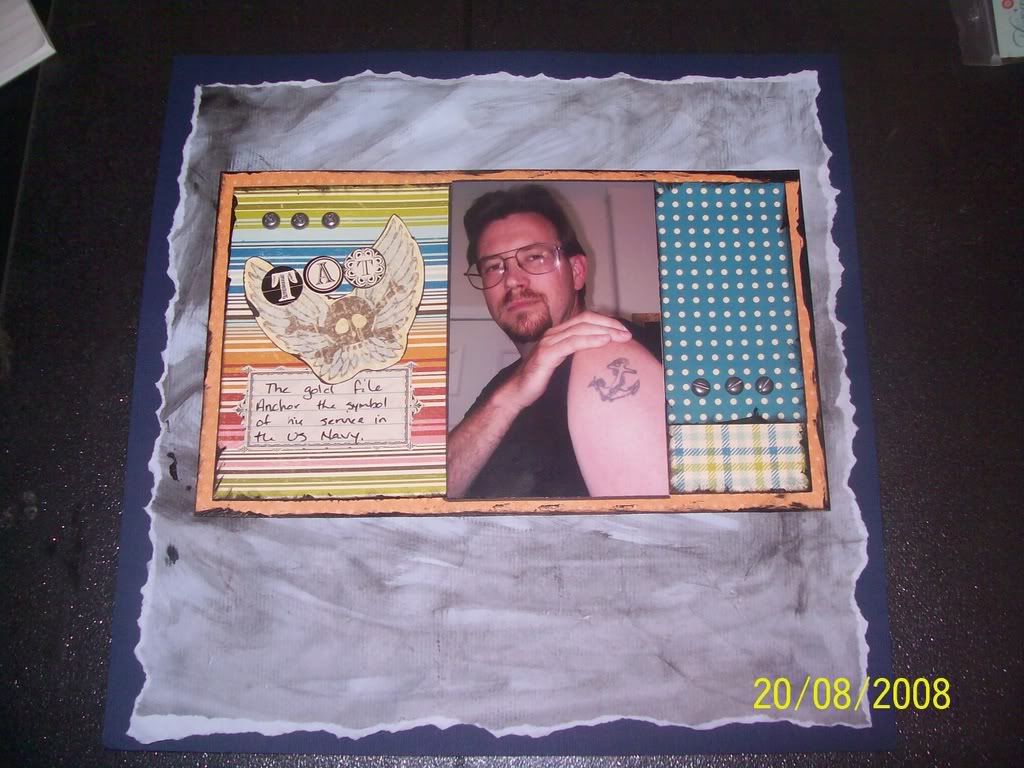 My entry to the worlds worst mom. I lost my 7 yo DD shot record. Paper is chetterbox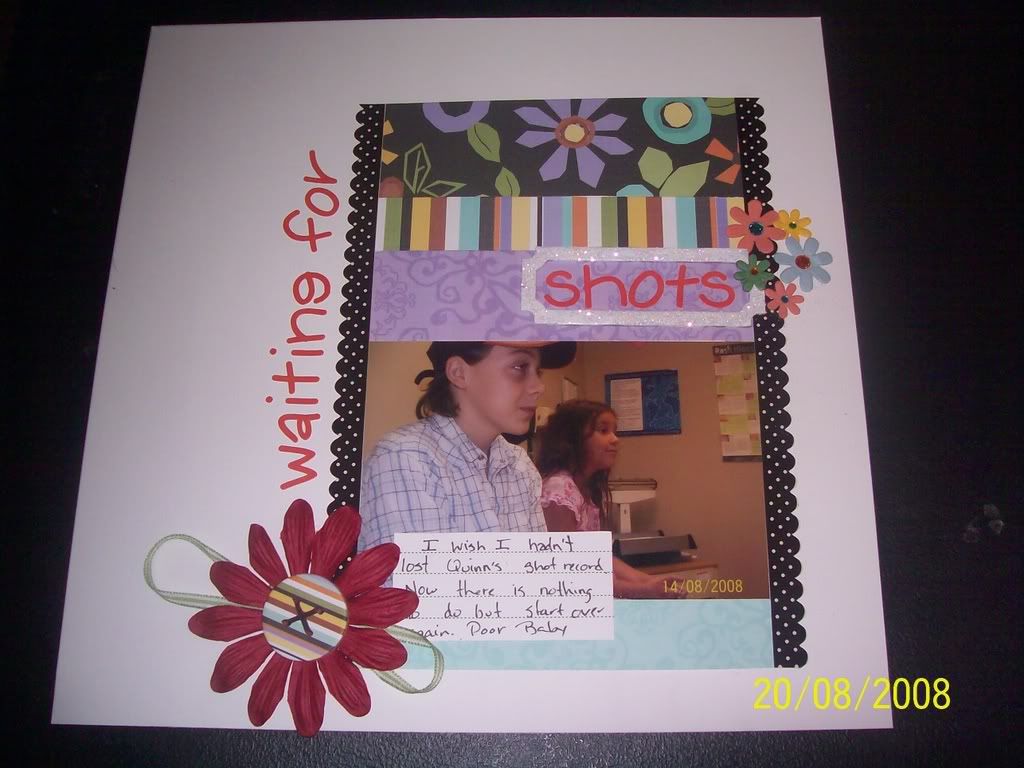 Here is me looking pregnant!

Last for this set my fav resent LO. My DD in San Fransisco