I went to Archiver's again yesterday and I never told you all I also went on Monday after Jasmin's audition. I mean I was just proud that she got it so I had to celebrate right?:eek:
I thought well, I am right here so why waste the gas money and go another day since the store is 1 hour away from me. So I go in and tell Jazz that we have to be quick and then the phone rings. NNNNNNOOOOOOOOOO!!!!!! I answered and it was dh calling asking if I was on the way home. I was like um I had to pull over and stop cause Jazz had to use the bathroom. Meanwhile there is a lady behind me cracking up at my ''story'' then dh said a friend came over and would I mind if he went for a beer. I was like SURE GO RIGHT AHEAD. Then out of guilt I say, do you care if I stop at Archivers? He is like you are already there aren't you. I was like um yeah lol! He just started laughing and said he could tell cause I asked no questions about what bar or anything. Whenever I go to Chicago I take emergency cash which I was not planning on using but he said go ahead and spend some of it since you are there!!!! Then he tells me he better let me go so Jazz can ''pee''
By now the lady behind me is trying not to let me see her cracking up at me. I just looked at her and smiled. I tell you I am sure glad we don't have any credit cards cause I would be in debt!
Now to the good part... The shoot went great!!! Jazz will be in the Jan 2010 issue of American Girl Magazine!!!! I wish I could tell you all the details but there were things I had to sign but I can tell you that they loved her and at last minute decided to use her for another project that they did right there. Tell you about it in a few months but think of a name of a makeup brand that starts with C. LOL! She had so much fun and while there we got a call for a Kohl's shoot on Monday which is good cause we have not shot for them in a month and we used to go 2x aweek. Thanks if you got this far. Here are the pics of the loot!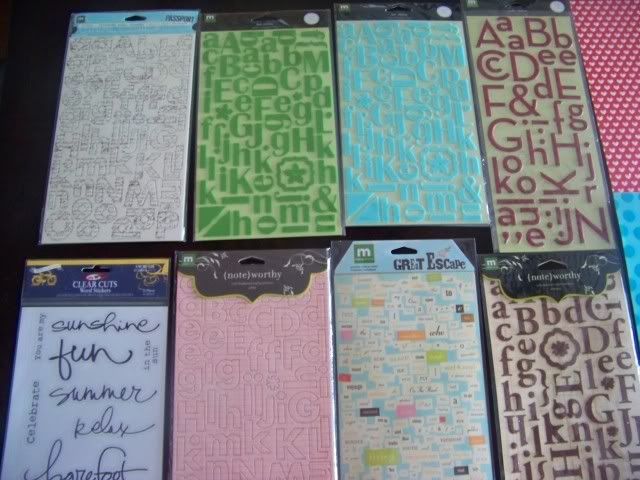 CLOSE UPS