Here are some more of my older pages. They are all not my favorite but they still had some ideas so I thought I would share since we have been a little slow around here.
Titles and hidden journaling... Once again a small title that I wanted to stand out. For this title just cut the same size strips of paper and space them apart evenly. Add you title to every other strip and then add floss/ ribbon or any emb. you want I was on a kick doing this for a while so I added a few pages like this.
This was also a time where my journaling was personal, however it was long so I folded my cardstock like an acordian (sp?) and tied some floss around it. This also works great if you are scrapbooking for others so they can add their own story.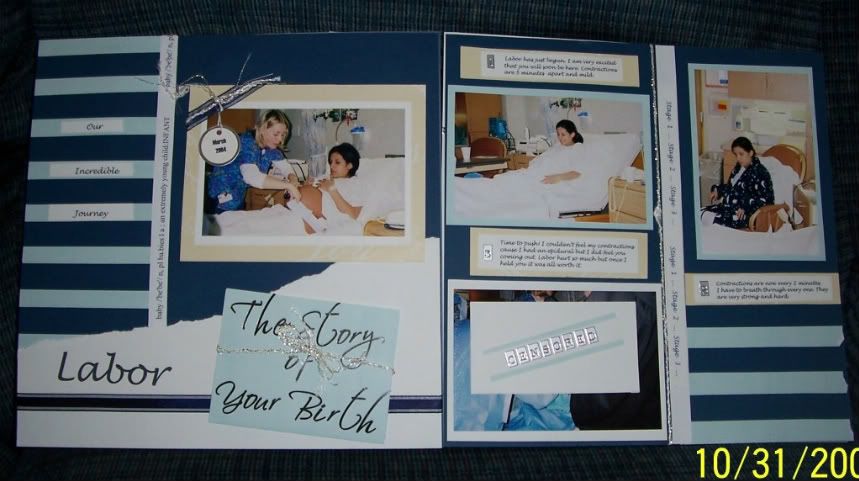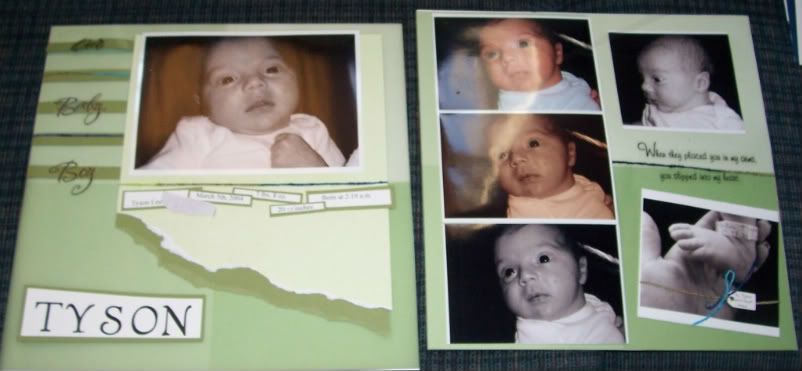 Simple or not...
For this page I made 2 cause I could not choose if I wanted it simple or not. This page also has hidden journaling.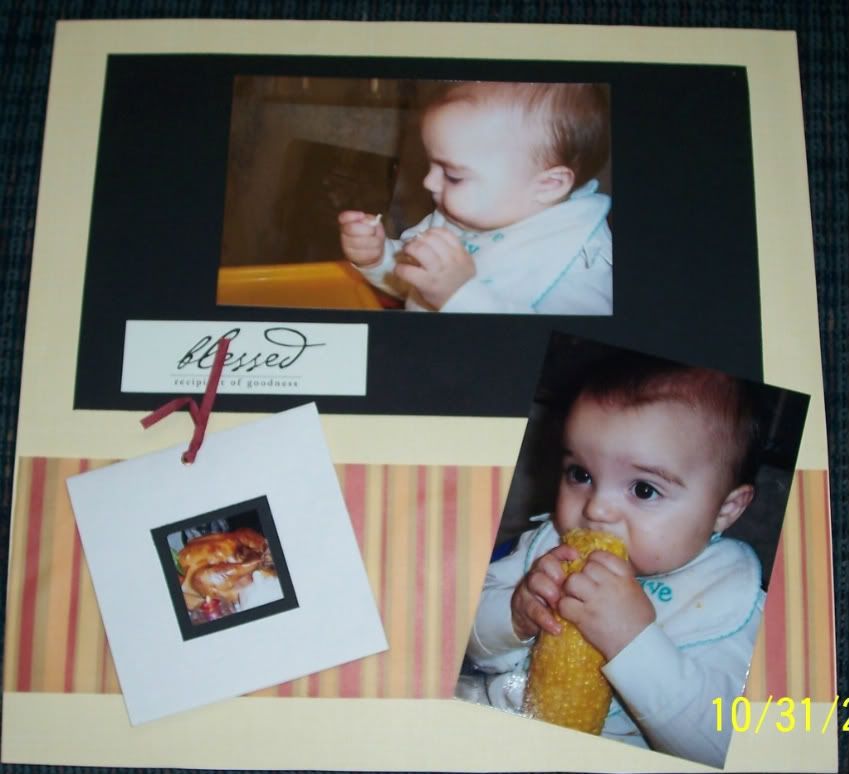 This page was my more busy one. I had so many pics to use so i cut them all the same size and made a grid.
Photo slides...
This page I never finished the title for but I did add a letter to Tyson that I wrote to him why he was still in my belly. He likes when we take it out and I read it to him. For the photo slides I added floss and a brad so they looked like a picture hanging.
More Floss...
Sticker package
For this page I used the package my stickers came in for circle frames.
TFL Sorry so big I resized them all and they still are this big. Stupid photobucket