I jst started getting into Photography and as a beginner I so wish people would post how they first started. It is not east to go from a point and shoot camera to a dslr. With that said here are some of my first pages for all of you beginners out there. Just remember everyone starts out as a beginner so please keep posting your pages:)
One of my first pages.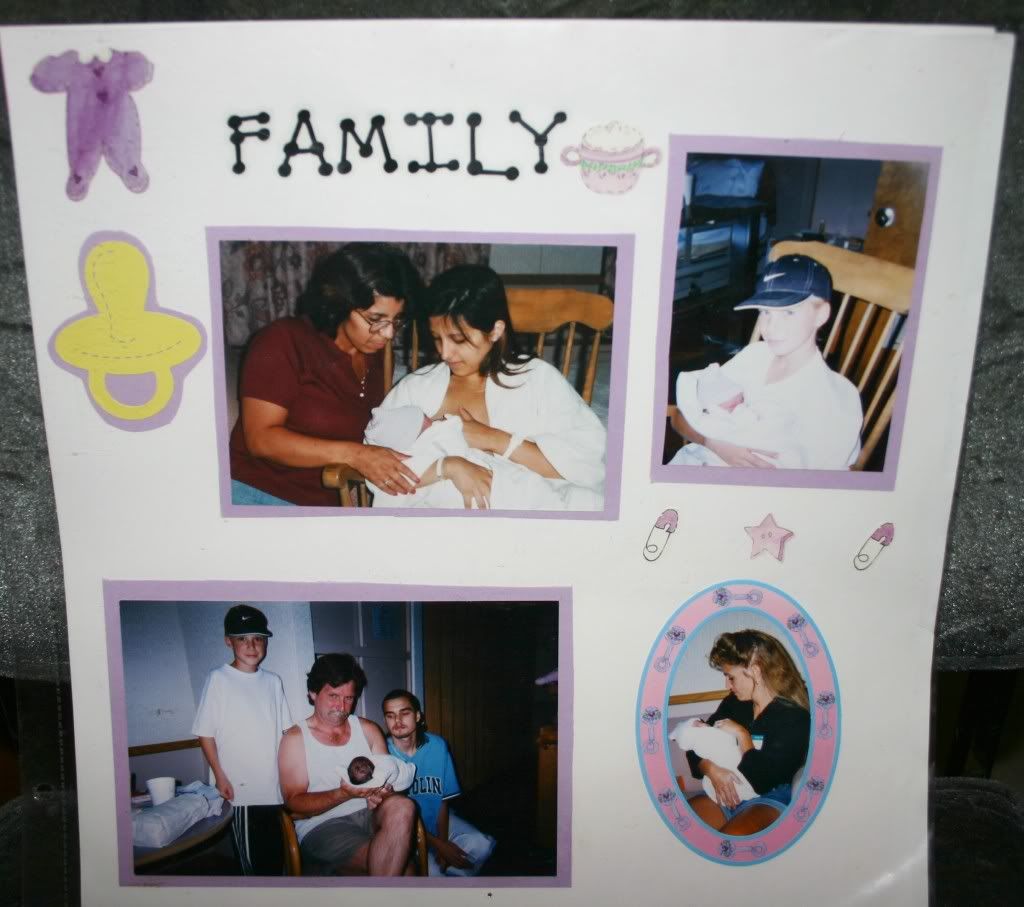 On this page I used an alphabet stencil and journaled with that. I also took a pic I drew and added it to my page. For those of you who don't draw you can always trace.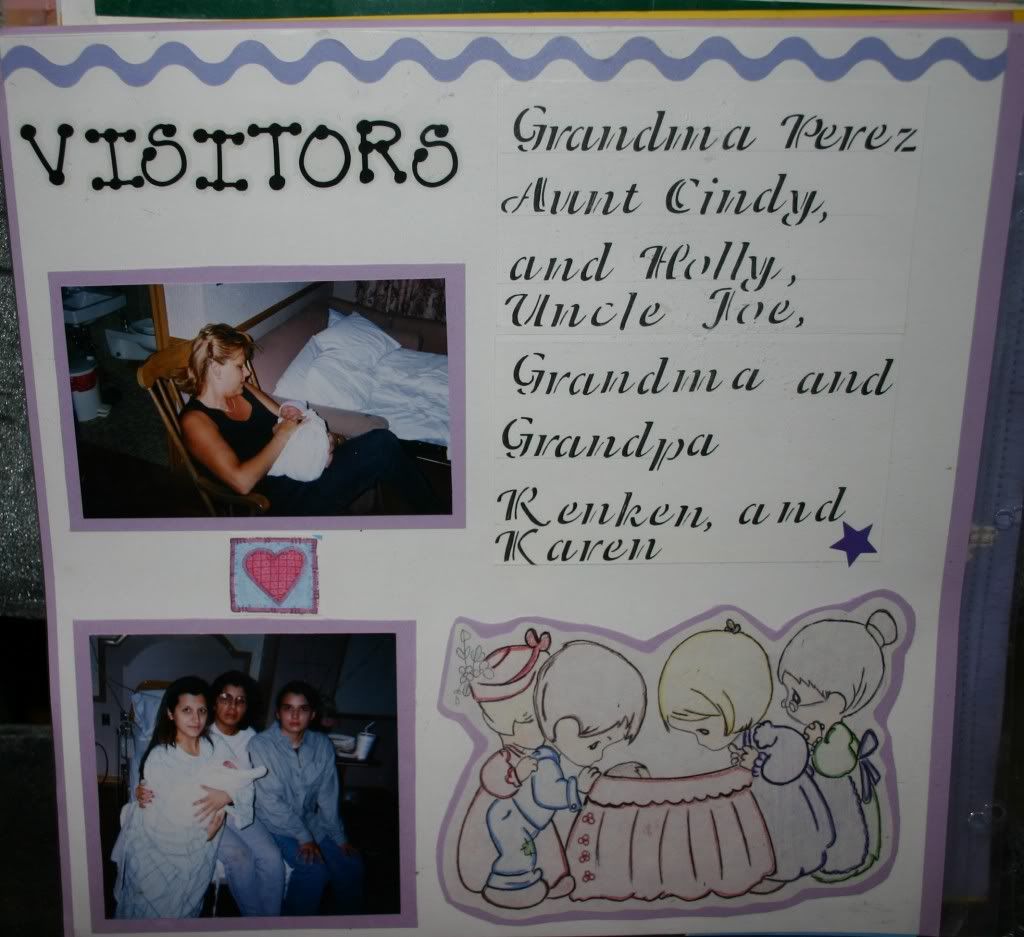 As a beginner the one thing I learned fast was how better my pics looked when I framed them with a color. On this page I did a dbl frame making the first one normal and cutting the second with those crazy shaped scissors
I also got some floss for the word bunny and added some beads to it. I glued my floss down which took forever but you could add stickers to each side to hold it in place.

Rather than just writing on your page why not try some tags. I added floss but you could use matching ribbon. For the title on the right page that is colored vellum that I tore.

This one is a bit harder. I drew my game board shape and then cut pics to fit in it. If you want to do this but have?'s just ask me.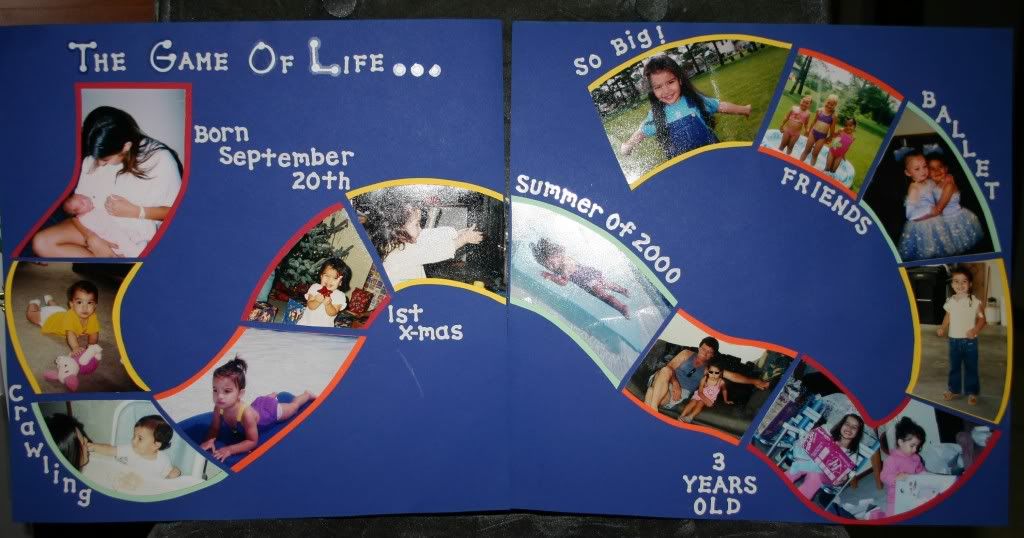 Thats it for now,I will post 4 more each week!