I thought I would help those out who are in a funk by adding some pages to inspire you all with. I will add a post like this weekly with multiple pages and details on how they were done. (I have 9 albums so I should be able to do this for quite a while. Here is my first post of idea's hope it helps.
For the backround on this page I made my own patterned paper. ( I do this alot when I can't find the right color to use.) To do this take scrap pp in the same color family and cut it into diff. sized squares. Then piece it all together on a white sheet of cardstock to make a 12x12 sheet or whatever size you use. It looks real nice if you ink the edges of each square first. Time consuming though
For the sun I cut the shape out of cardstock. Then I glued fabric over it and hand stitched around the edges.
For my title I ran out of letters. This often happens to me so I choose paper to match my page and cut it in the same size as the chipboard letters (They were chipboard but I embossed them) I use the insides of the letters and put it on top of my cut out paper. Then back the real chipboard withthat same color paper.
This page had a picture of my daughter out on a boat but we needed the pic for a school project. I made the waves using texture paint. (found at walmart for $4.00) I buy it in white so I can add any color of reg. paint to in when needed. I added a mint green but only a tiny bit and applied the paint with a plastic tool but you can use a popsicle stick. For the shiny effect I added sugar. Yes, real sugar I was not sure if it would hold up or not but I did this page 4 yrs ago so I guess it worked. I would suggest glitter now.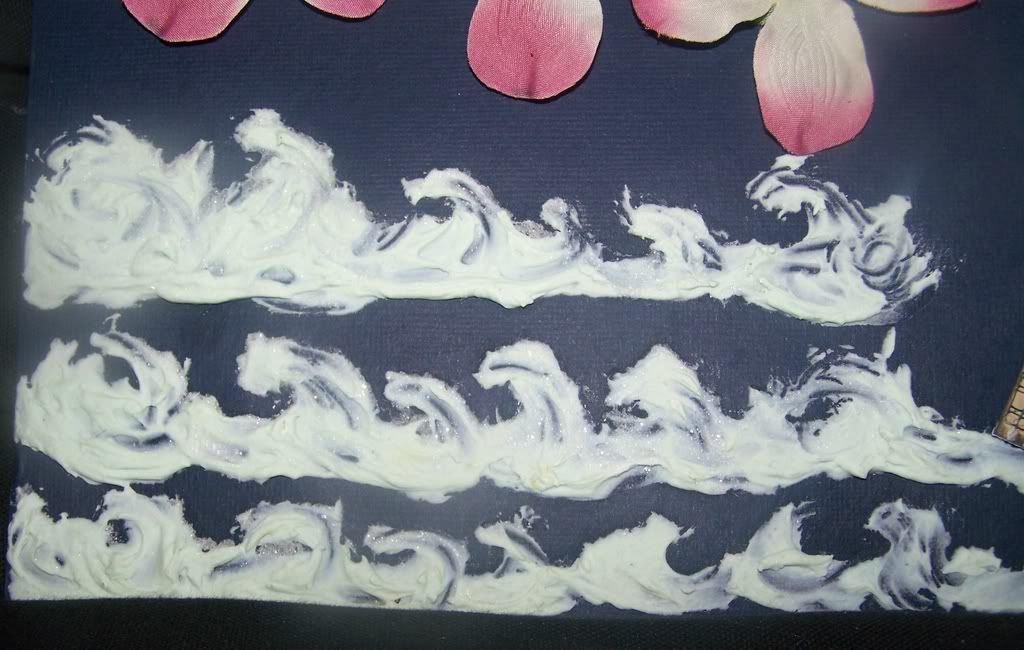 "">http://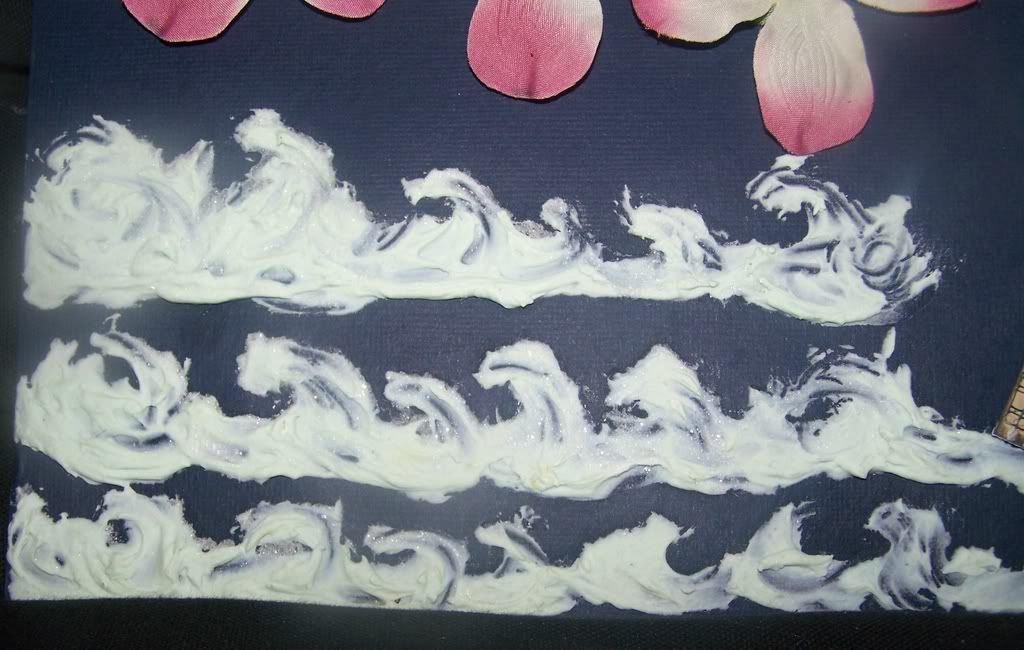 Happy Birthday... I made the candles with clay-the kind for scrapbooking- and just simply twisted it. I use mullberry paper for the flames but vellum would also work.
For this page I took mt son's car, painted the wheel and ran it up my page.
I also painted behind my title to make it stand out more.
This page was super easy. When you print wallets at walgreen's they put 4 to a sheet ( A sheet is the size of a 4x6 photo. I simply just glued down the photos cutting one out for my title.
Well hope this gives you all some idea's I figured I owed you since this bored got me scrapping again. I will add 4 more tomorrow.