thanks for all of the replies.
For some reason I can't save them to jpg, will try again in the morning to send to my friend. I did upload the pngs to photobucket to share. I redid the boy's with a better picture.
What do you think?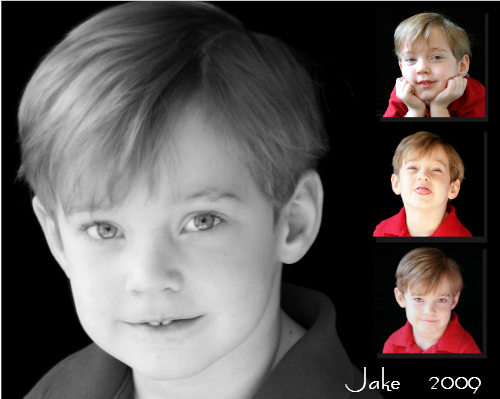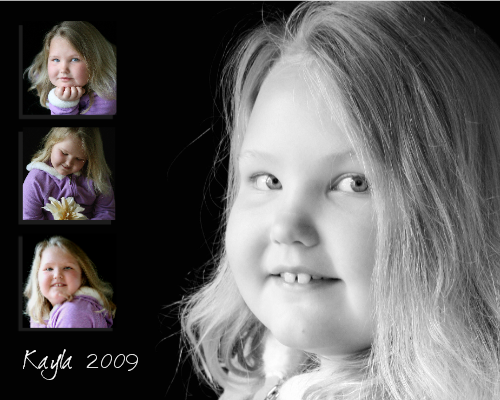 __________________________________________________
My friend asked me to take her kids' portraits last week, and after she reviewed the pictures she asked for a collage.
This is my first version (as I need to do one for her daughter too). What do you think? I mean, if you were the mom, would you like it? I'm feeling super critical of it. I did post some of the photos on the photography board and got some feedback there. So I know there are things "wrong" with some of the photos. But as a mom, not a photographer, I'm thinking it's fine.
And is the font for his name okay?