Sorry I've been Mia. My work office was moving to a new space and it's been mentally and physically exhausting. I made the switch from an office to a cube, so my internet access isn't so good:)
I did the "too cute" LO for the Virtual crop and these other pages came recently.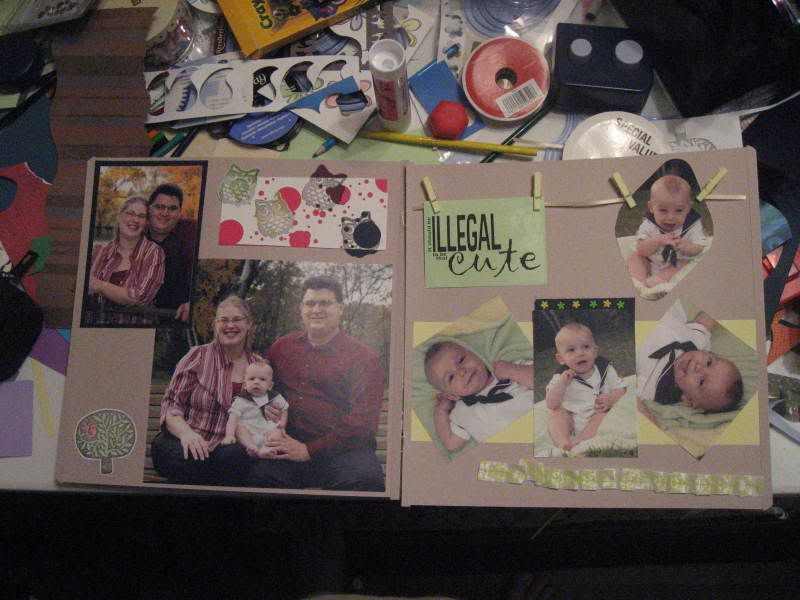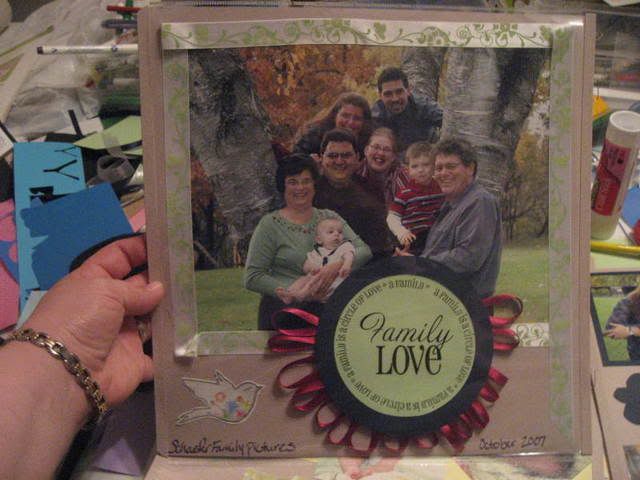 We are doing Yo Gabba Gabba for Karl's bday. I decided to make the invites, but I think I'll just be copying it and printing as a 4x6 picture.
So here is what I have so far:

I would like to put DJ Lance on the left side:

and Karl on the right (which picture do you like best?):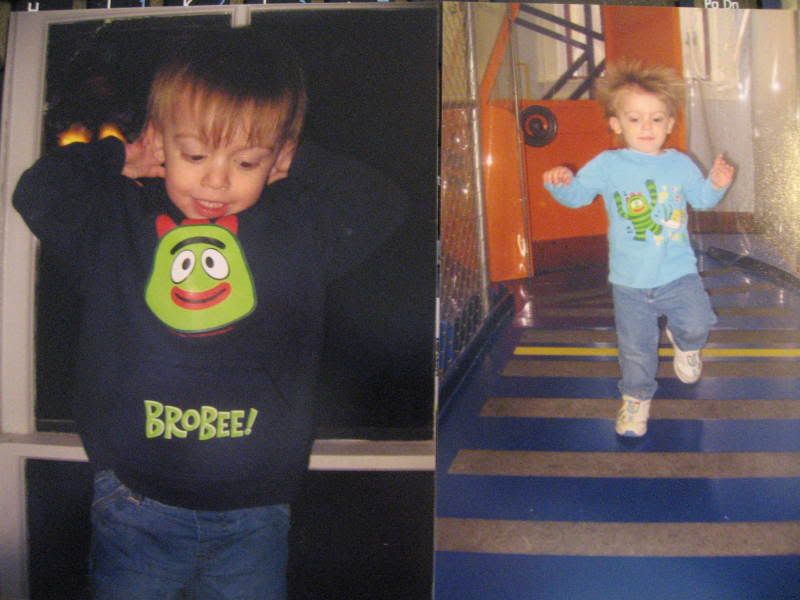 also, I'd like to be the YGG logo some where, but I don't want it to crowded. I'm not going to use much text. Probably just It's a party at my house... rest on the back.
What do you gals think? If I need some digital help, would I have a volunteer to help me?