Totally lifted the layout design from one I saw in a magazine. But the one I lifted was a one pager, looked more like the one on the left hand side. And this is the first layout I've sewn on in a while. The left side is "evolution of a sitter", since it's pictures of Jack learning to sit on his own. The right side are just some other shots from 6 months. I didn't have any big ones with the correct orientation for the main photo. I cropped the one I have and will have it printed in the portrait orientation to replace the one I'm using. I tried to use a landscape photo, but it just didn't work. I don't love the crop of the photo but I like his sweet face in that one. Maybe I'll look at pictures from the month again and see if there's one that will look better portrait.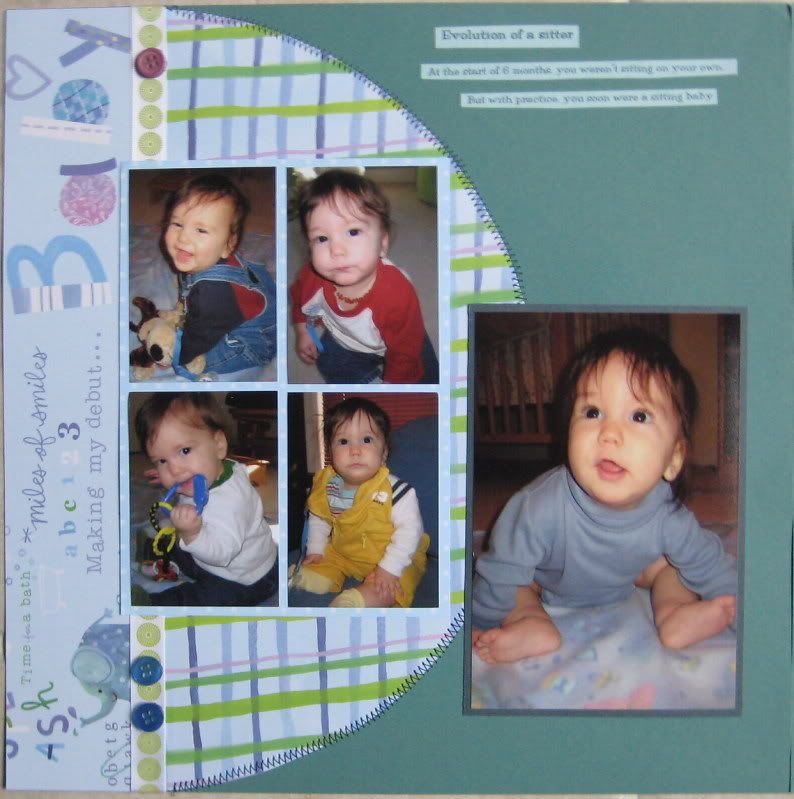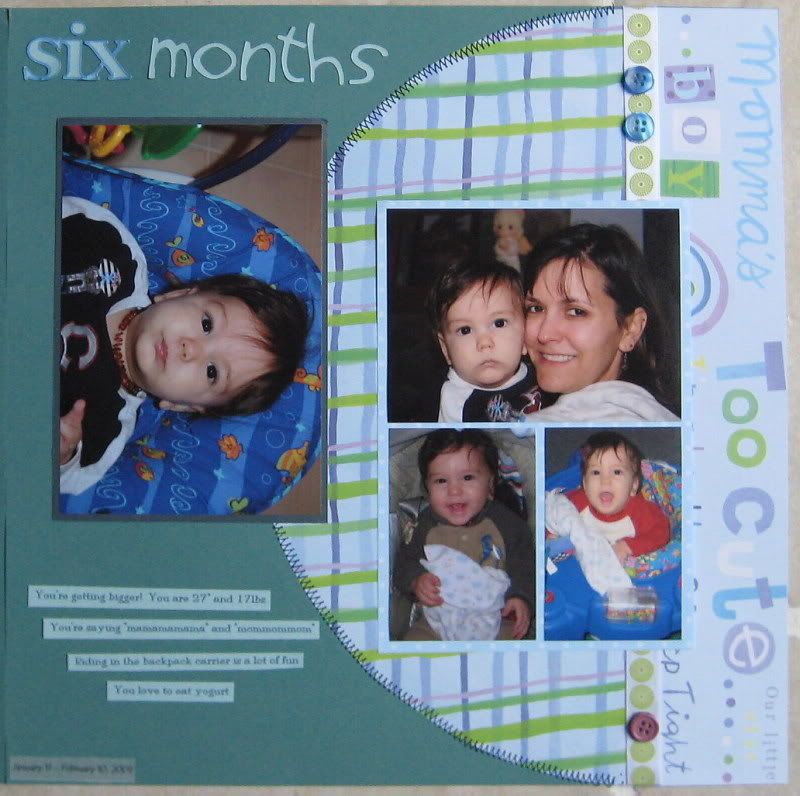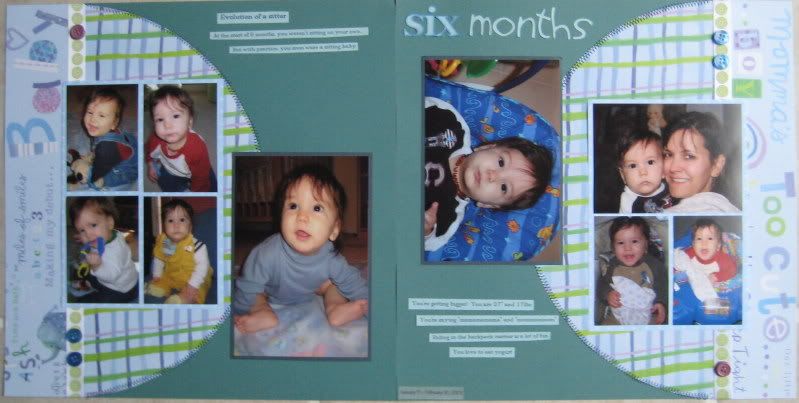 Journaling:
Evolution of a sitter
At the start of 6 months, you weren't sitting on your own.
But with practice, you soon were a sitting baby.
six months
You're getting bigger! You are 27" and 17lbs.
You're saying "mamamamama" and "mommommom"
You love to eat yogurt
Riding in the backpack carrier is a lot of fun