It's spring break here, DH is home. I hope to catch up on threads tonight when he's off playing poker. He's making me feel guilty for every minute I'm on the computer during the day, so I'm rushing to post this. I shared it earlier on Jul08 and Jan06, but I know you girls would love it too. Can't wait to scrap it!!
----
When I came home from church on Sunday, I found Jack with a ponytail on top of his head. So I took him in for a haircut yesterday. He saw my stylist, as I wanted someone I knew to do his first cut. His hair is so much lighter looking now.
Here's a before shot, just a couple of days earlier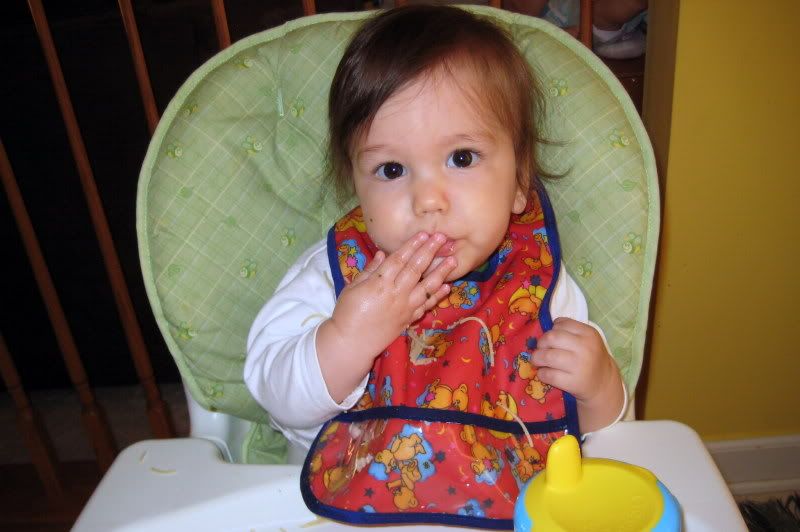 Starting out with the trimmer, he HATED that!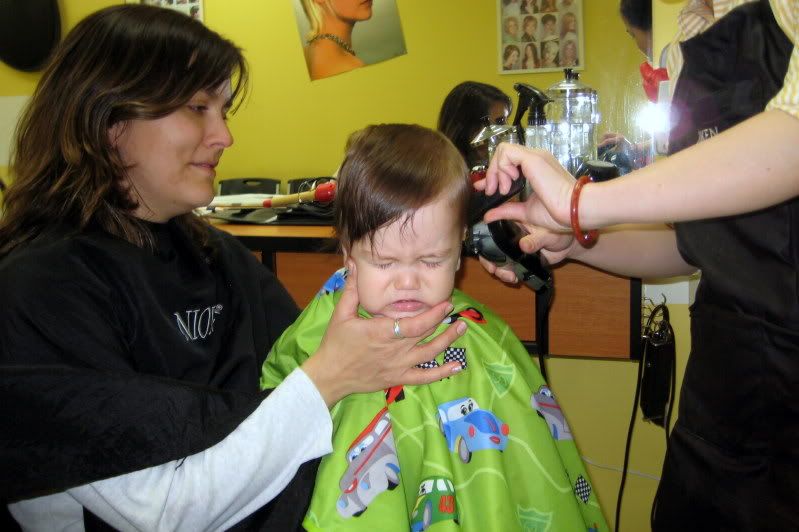 Maybe a lollipop and a change to scissors will help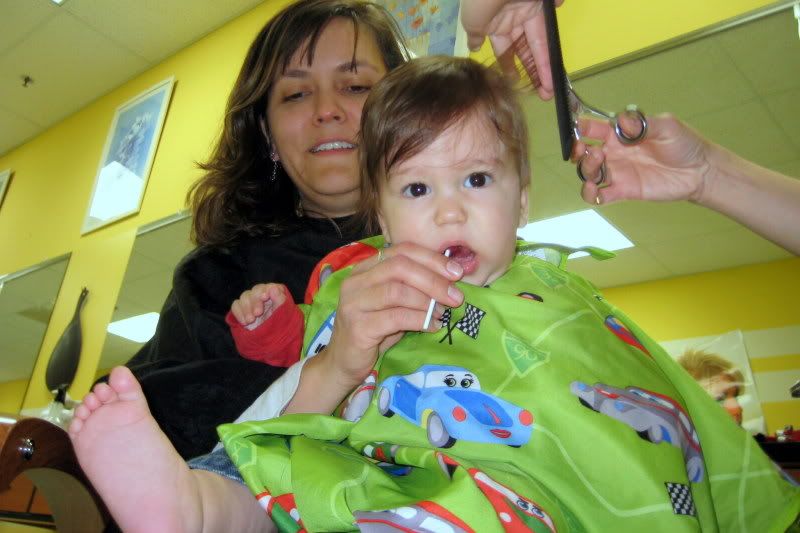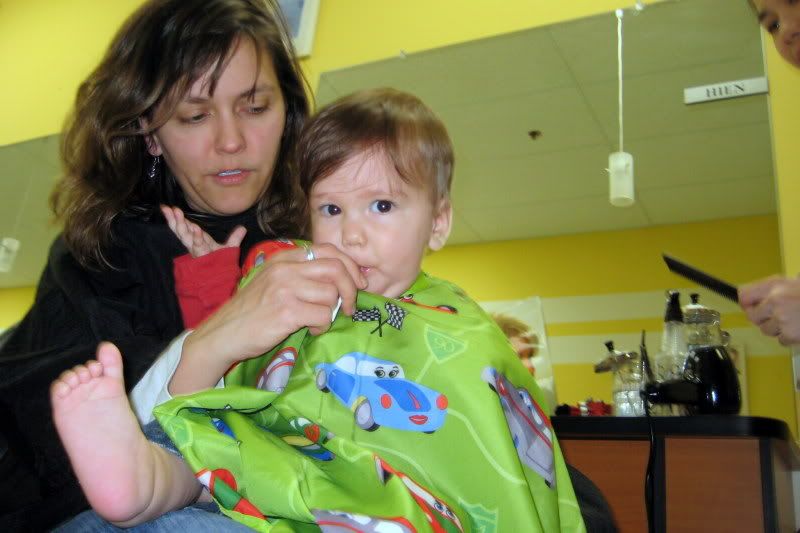 He grabbed a handful of his own hair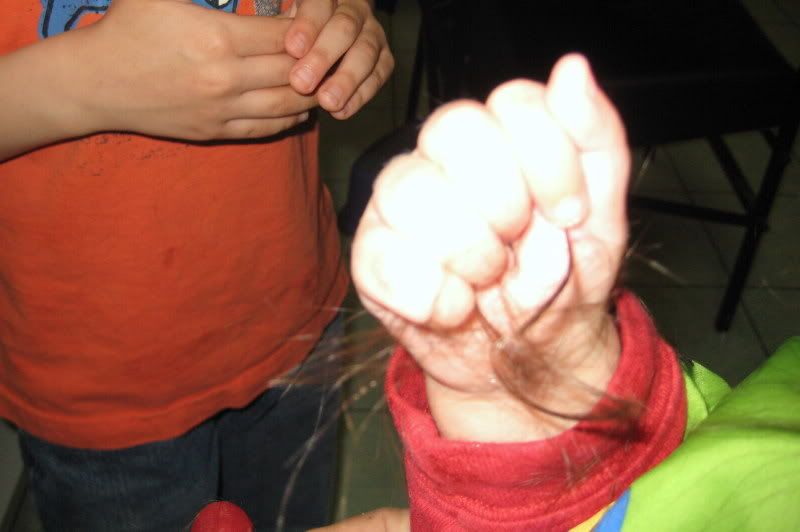 Still unhappy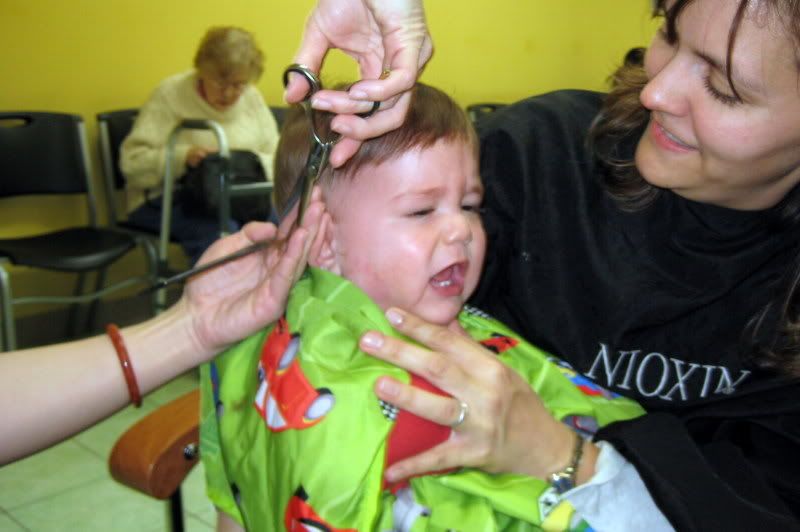 Almost done!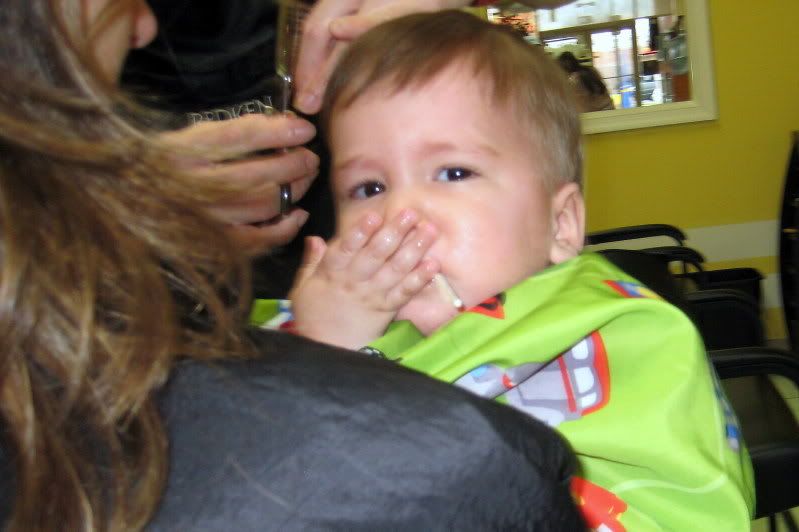 After

And today ... doesn't he look like a big boy? Makes me sad.