In the last couple of days, I did these three pages. The 8x10 pages took some extra time as I had to go searching for the right fonts.
Just Because
Just a snapshot of each of my kids Jan 8-11 (two on the 8th, two on the 11th). Thought it was good to just see where they're at right now.
The journaling blurbs
My four kids in January 2009
Andrew is growing his hair long
Natalie is never in "real" clothes
(she's in my leotard from when I was 7)
Jordan always has a smile
Jack is having fun in new places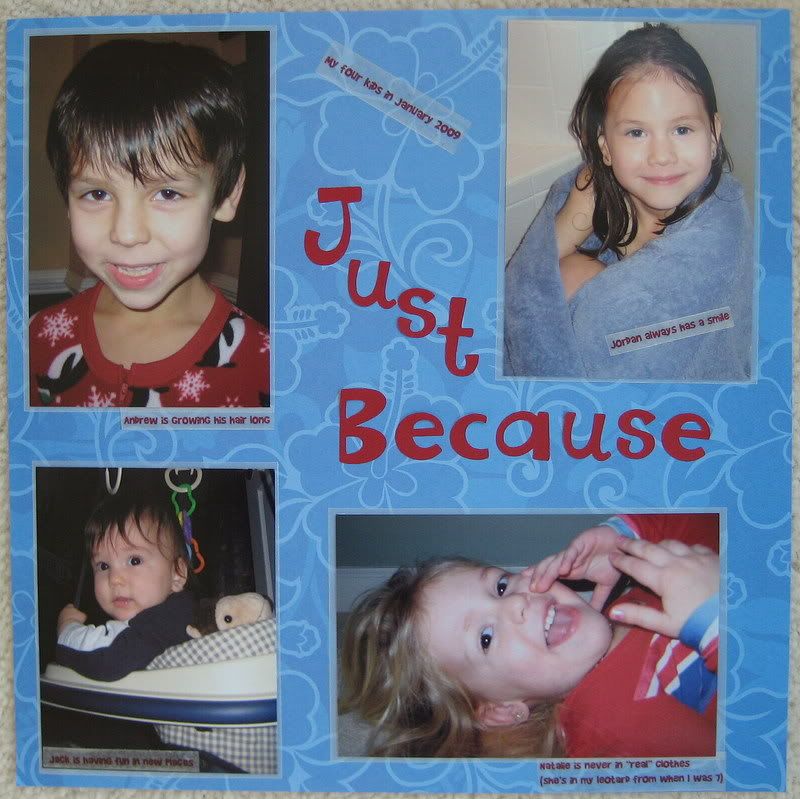 Then for Jack's 8x10 book ...
Jack at 4 months (took me a while to get this one just right)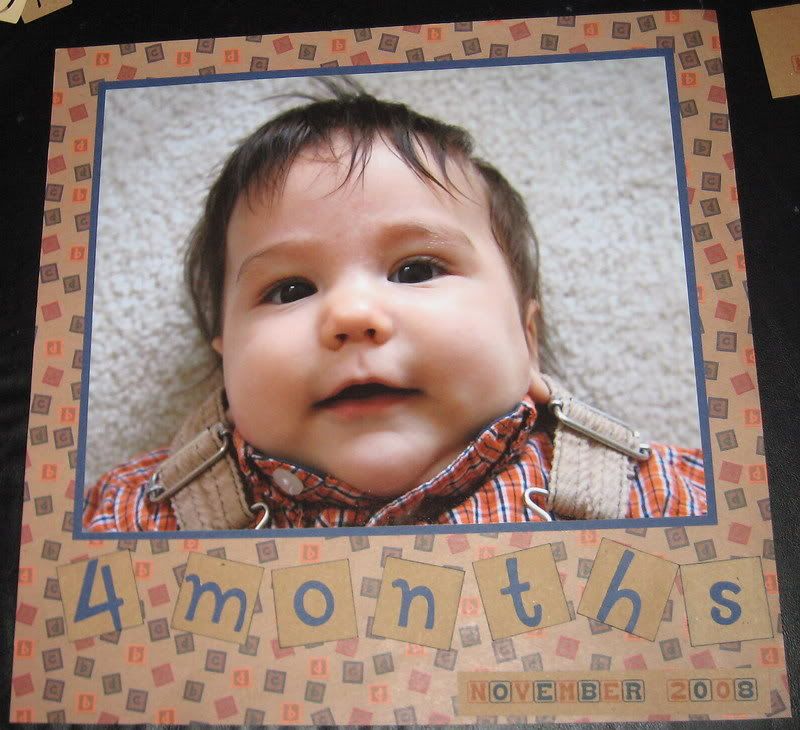 Jack at 5 months ... there are two pictures. The one underneath briefly hung on the wall, but it was out of focus too much and it bugged me (the one on top is also a bit OOF, but I like it). I rotated the layout so you can see the second picture, but it is indeed sideways on the page. He has his stocking in that bottom picture.