For some reason, DH was extra helpful this past weekend and gave me extra time to scrap. (He played on the floor with the little guy while I worked. It was actually nice to have them there to inspire me.)
Anyhow, I just wanted to share some of the stuff I got done.
Baby's birth announcement

Toes! (dark brads say "A new discovery"

Bath Time (a "then & now" LO)

Animal Train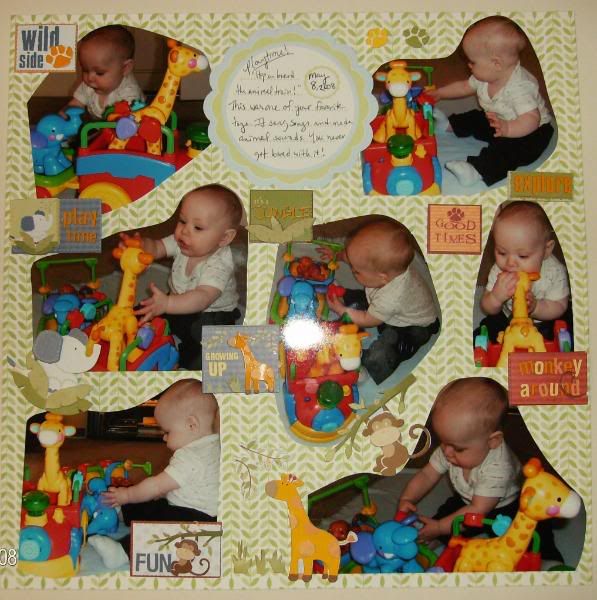 Another "then and now"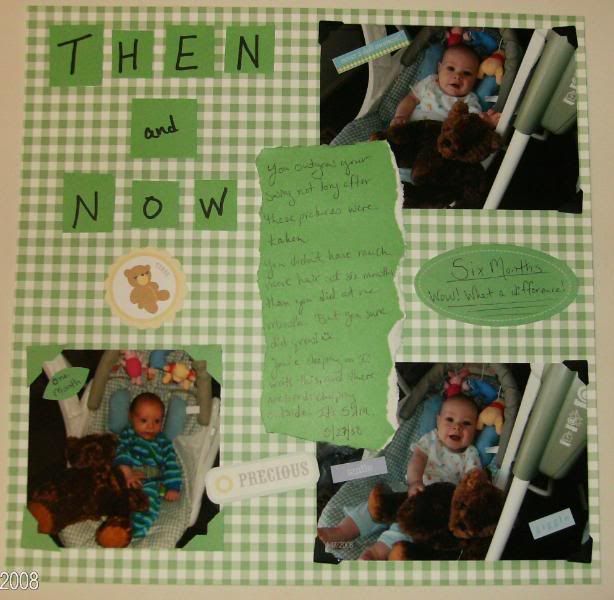 Sleepy Boy (2 page LO)