What you will need.
2 sheets of paper
fiber or ribbon
gluestick
pics 1 5x7 3 small
rub ons, stickers, or journaling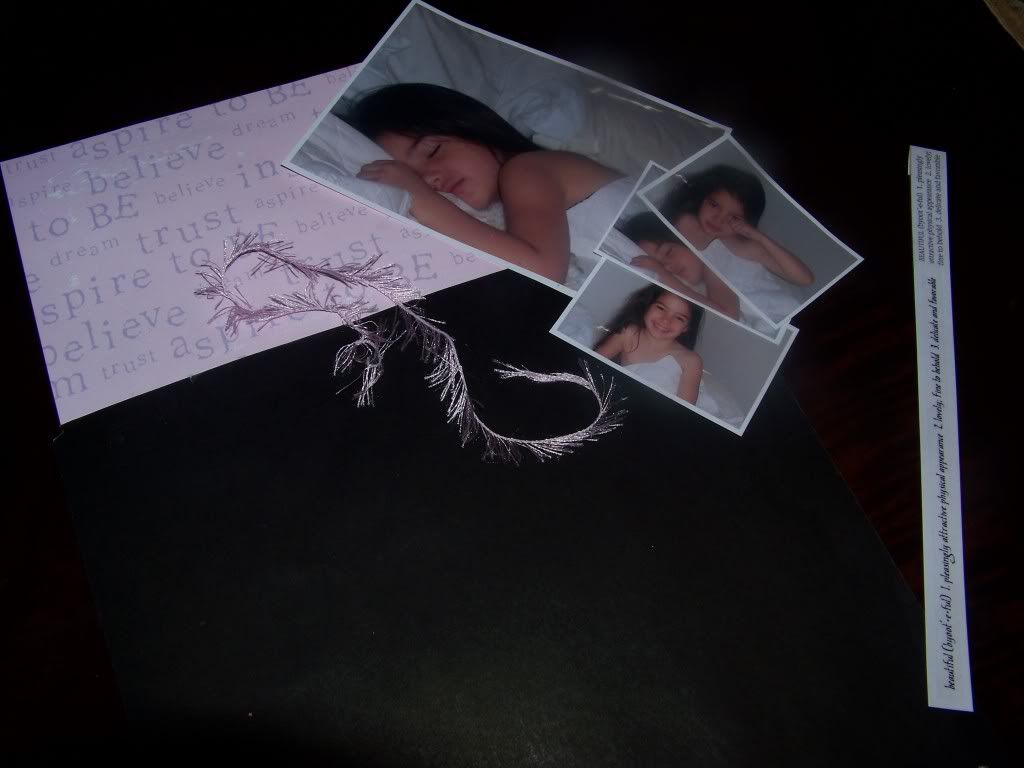 Cut a mat for your 5x7 pic the size of 9 x 6 1/2. Then tear the right side as shown. note* I had to change my backround paper cause it did not show up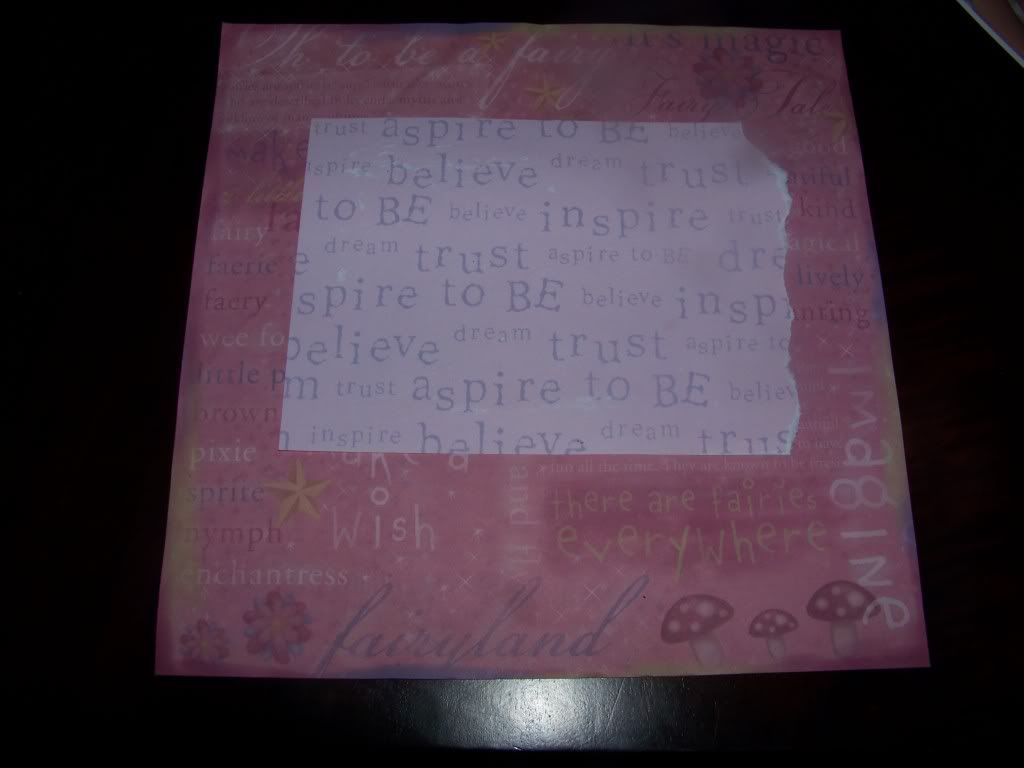 Place 5x7 photo in center of mat and place the three small photos around it as shown.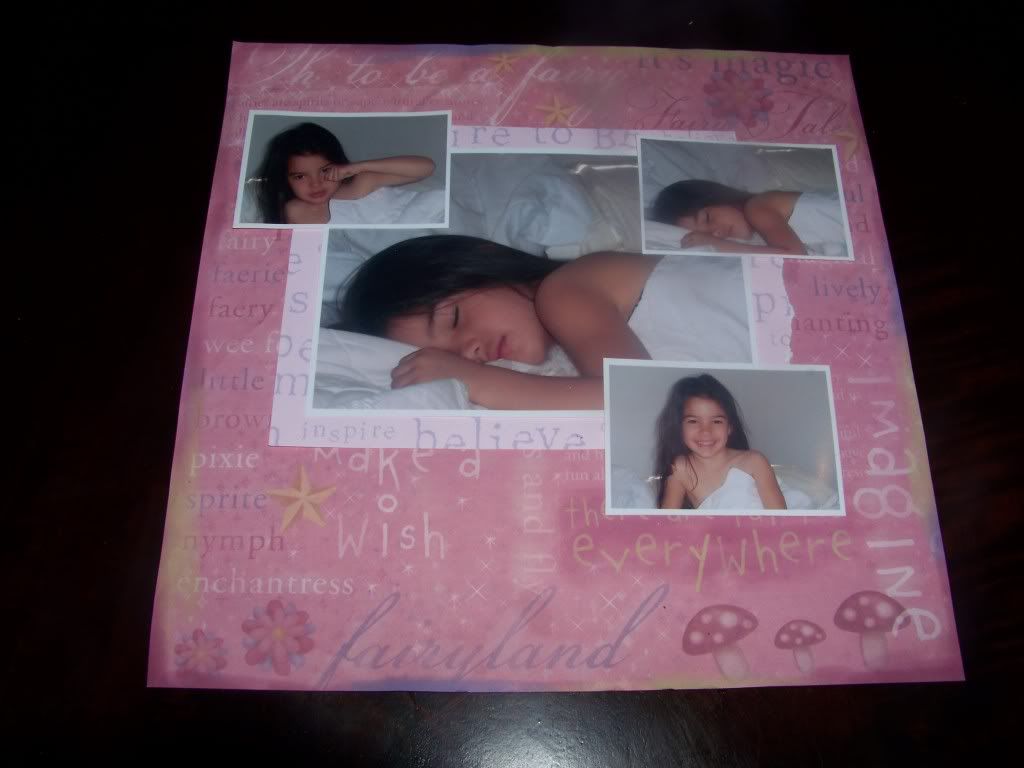 Next cut three strips of paper the bottom is 11 3/4 in x 1 1/2 in
The middle should be cut out of white or any solid color 11 1/2 x 3/4
The top will be cut at 11x 1/2
These are just the sizes I used. You can easily just eye up a small med and large piece. Remember when adding the strips put them all to the far right leaving the backround shown on the bottom left.
Add journaling, rub on's, or stickers to the white strip.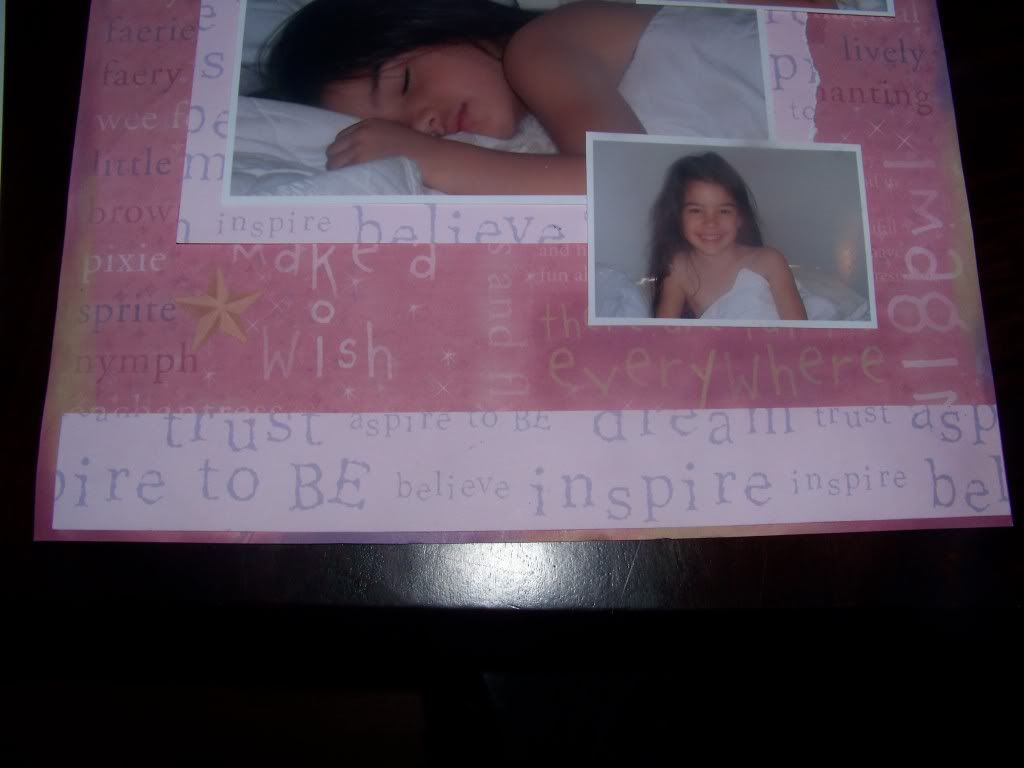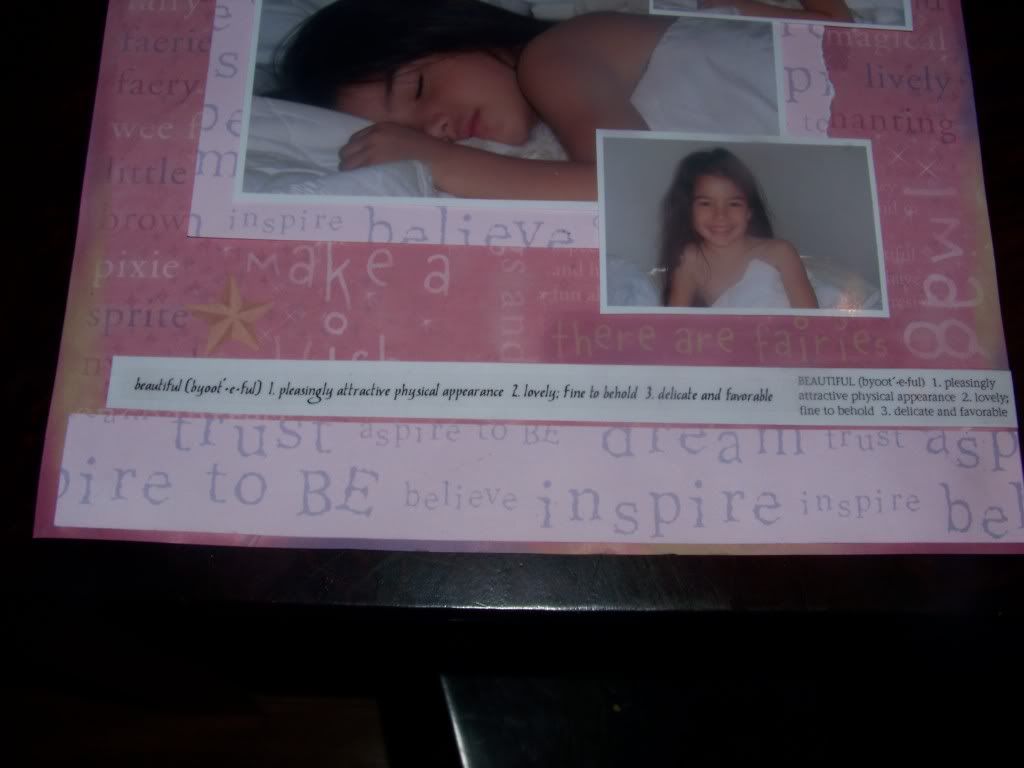 Last add a ribbon up the left side of your page. Here is the finished page in a solid backround and pattern one.