Okay, I'm in card mode now.
That being said, I really hope to get the exchange cards started today or tomorrow because now I really want to do it.
First, here's the card I made for my niece's college graduation this weekend. She's graduating from BU, so I used the school's colors (scarlet and white) for the cap, paper, and tassel (even though her tassel that she wears will be a different color).
I had to refold the paper a couple of times, and that makes me unhappy. But I had already done everything else, so I couldn't switch it out. I'm hoping the creases flatten in the mail.
I made the tassel myself, and the string rope I used is very slippery. I didn't have yarn. It will survive the mailing and opening, but if it's handled a lot, it will fall apart due to the slipperiness. That bums me out.
Outside - the tassel wraps from back to front
Front (the part you open)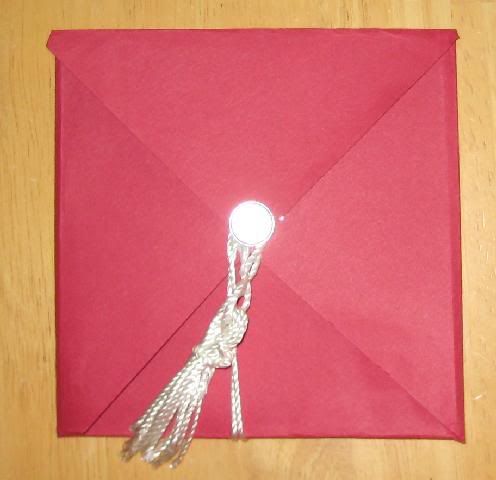 Back (I had forgotten to trim the ends of the rope before I took this picture but it's better now)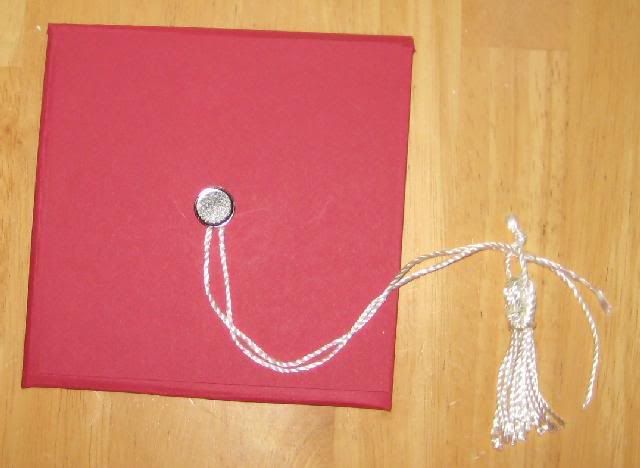 Inside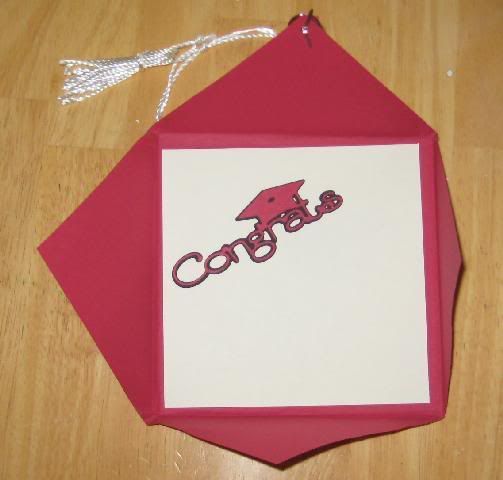 And a link to the instructions so you can make your own

http://www.diynetwork.com/diy/sc_web_exclusive_projects/article/0,,Diy_14236_2274905,00.htm
Then, backtracking a couple of weeks, the Mother's Day cards I made. I used transparency paper and one was landscape, the other portrait. I cut a flower and threaded a ribbon through it on the inside, so you can see it on the outside. The pictures aren't great, and I was in a hurry when I took them and didn't look at them for over a week after. I would have retaken them if I had known the pictures weren't great.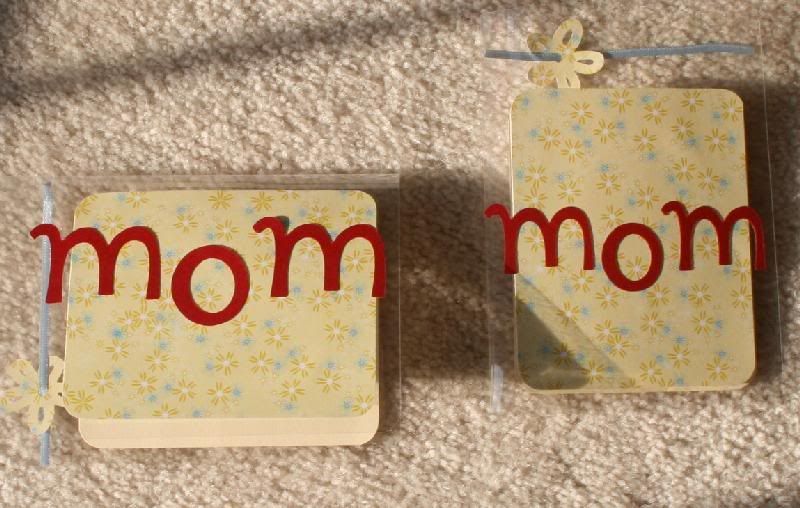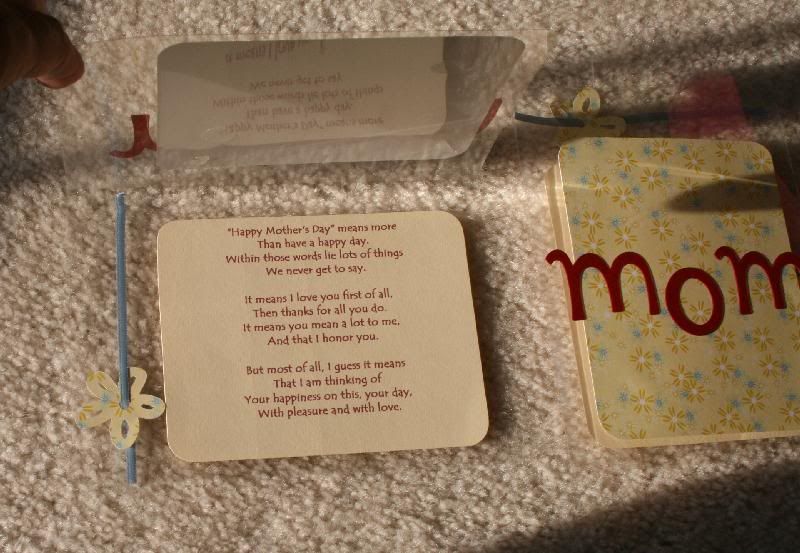 The poem on the inside (I can't remember the author but I found it online)
"Happy Mother's Day" means more
Than have a happy day.
Within those words lie lots of things
We never get to say.
It means I love you first of all,
Then thanks for all you do.
It means you mean a lot to me,
And that I honor you.
But most of all, I guess it means
That I am thinking of
Your happiness on this, your day,
With pleasure and with love.