I got some time to scrapbook today and wanted to do two layouts with some pictures from last summer.
This first layout came out great, I'm super pleased with it. A friend took the pictures at a playgroup over the summer. She has a DSLR so she was able to catch Natalie going in for the sniff.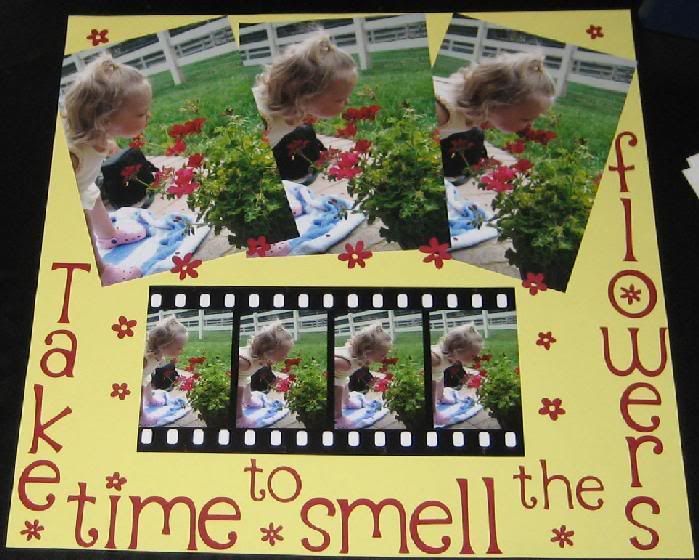 Then I really wanted to do a Mommy & Jordan page since I've done a page of Mommy & Andrew, and I have a Mommy & Natalie page in the wings. But I'm stuck. Definitely using the pictures (same picture, different sizes). Not sure about the vellum quote though. I have more of the reddish paper I used for the matting, so I could cut a title with the cricut. But I don't know what to call it. "Mommy & me" is just so boring (and I think I used that title for the page for Andrew - this is going in the same book).
Please, any advice on what to do with this page is really appreciated!