Well, I'm trying to start my own business and have been using my scrapbook time to work on the business website. (if you want to take a peek, http://www.freewebs.com/coolmamacards ). So my scrapbooking was light this week.
Here's the final duck page, with the photo corners. I want to add blue on the right by the faucet, but I don't know if I should put a strip like on the left or something different.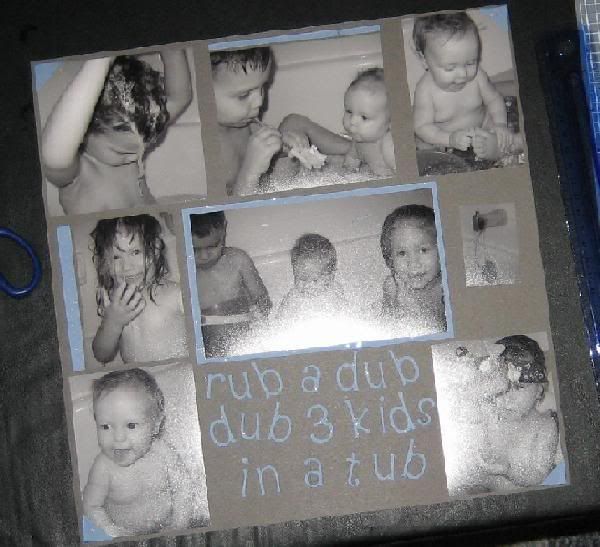 Then I did two more pages for Jordan's professional photos book. These are super simple, but still took me a while to do (because of deciding on which paper (they are facing pages) and how to put the dates on the pages).