A friend lost her dog of 18 years last week so I made her this simple card. I finally got a cricut cart that has some characters on it.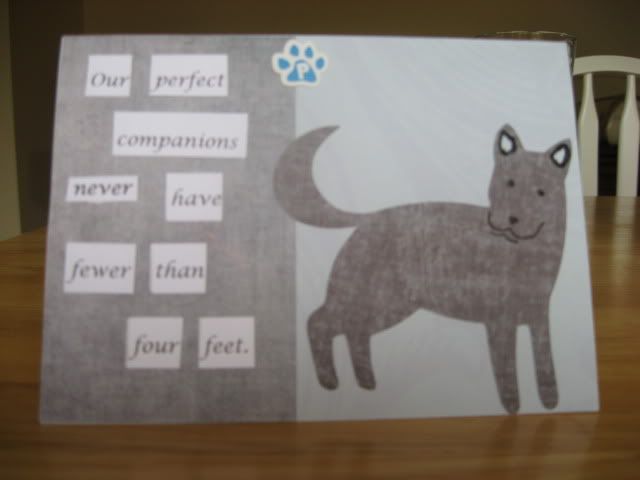 Then this is another LO from our 2004 trip to Florida.

I have a friend coming from out of town, so doubt I'll get any more scrapping done this week. I am glad I got to do my phone tag this weekend...I might not have been able to do it otherwise. TFL!!