I found a cute idea and decided to make them for my kiddos at school. I welded a rectangle and the circles for the holes on my Gypsy but you could easily cut rectangles out and then whole punch them.
I'm already thinking ahead til Christmas b/c I usually dip pretzel rods. I think I could change the size up a bit and make holders for them.
Here's the ones I've put together so far.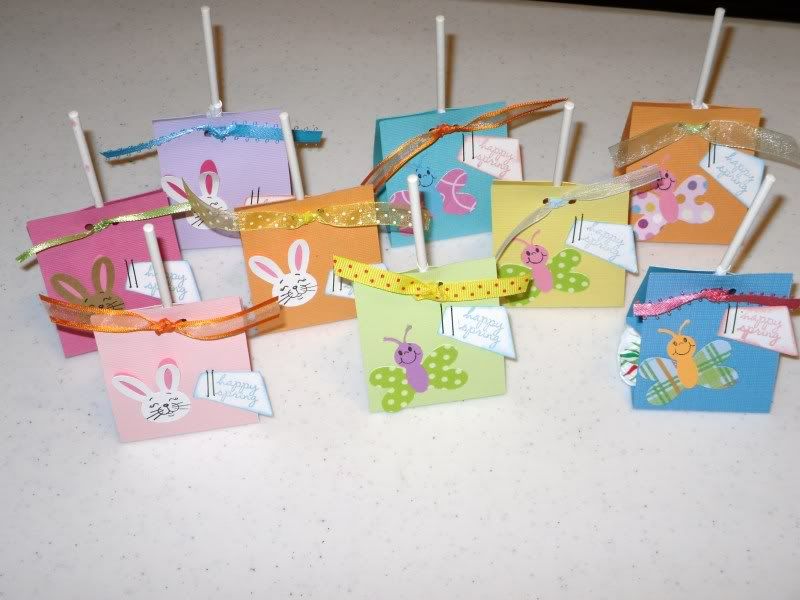 Close ups
Here's the blog I got them from in case you want the measurements.