Anyone?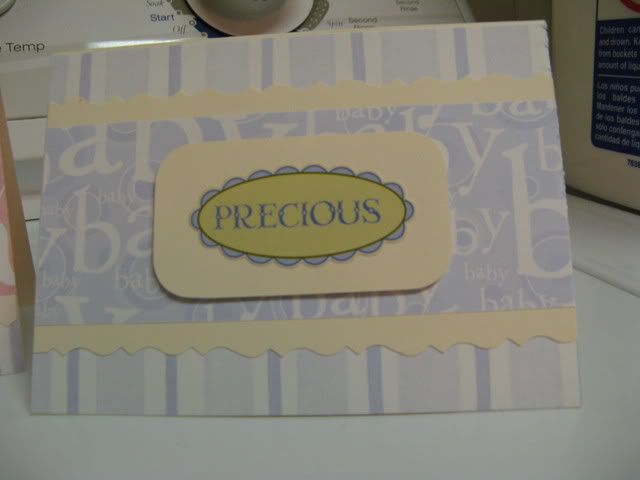 outside


inside
It cracked me up at any rate. But I wasn't planning on making it. It's perfect for my cousin... so he needs to hurry up and marry his fiance and procreate!
Others I made tonight.
Made 2 of these.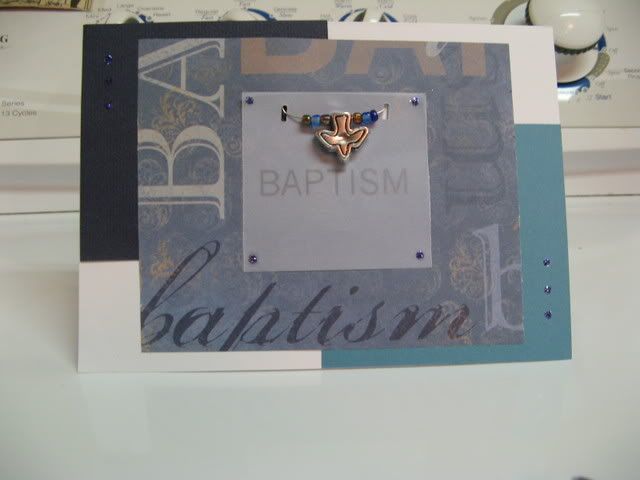 That's a vellum square in the center over the word baptism.
And these...

CLoser...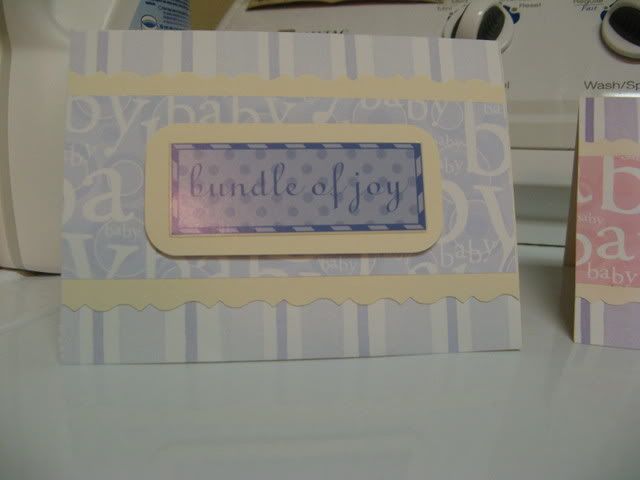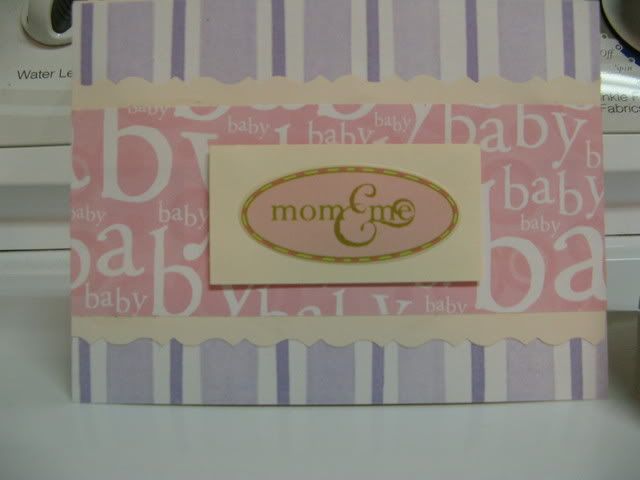 And then I made this for the technique challenge (it's posted up there too).