for months now I have had this large mirror in my basement. Dh was going to throw it out because the top of the mirror was broken off. Well Jasmin is in dance and needs a large mirror for practice so I put my scrabooking things to use.
I first added white paper over the missing piece of the mirror and held it on with some ugly duct tape.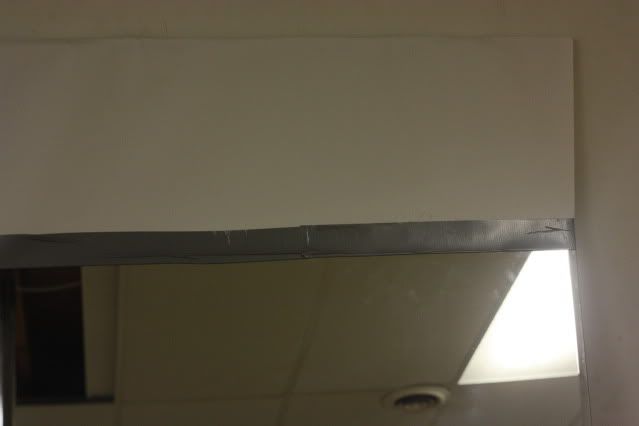 Then I added ribbon to hide the ugly tape and made a border.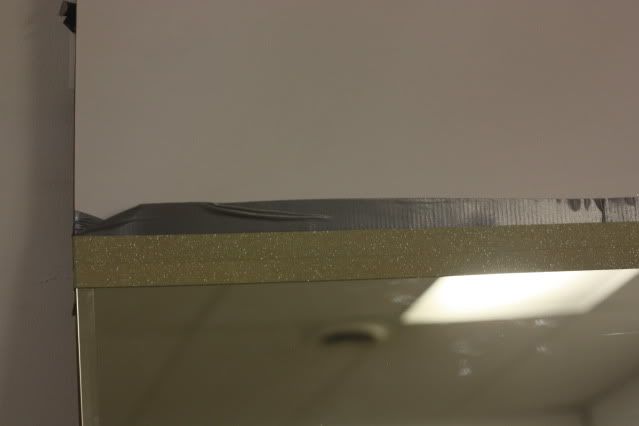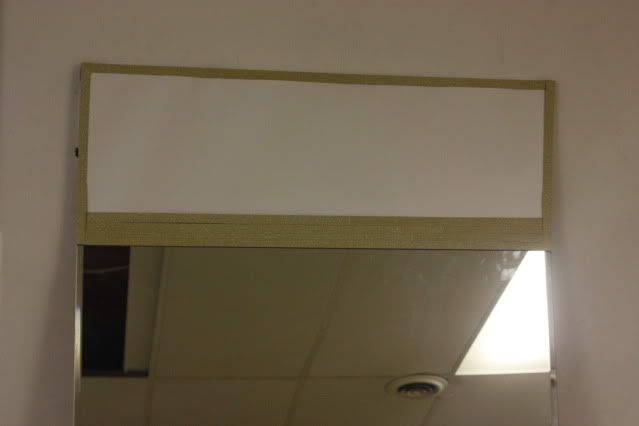 After the ribbon was in place I added some stickers and then finished with a pic of Jasmin dancing. It's not perfect but it will do till we buy another one.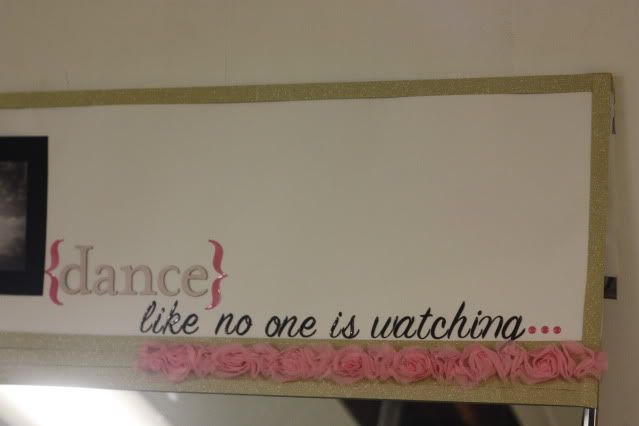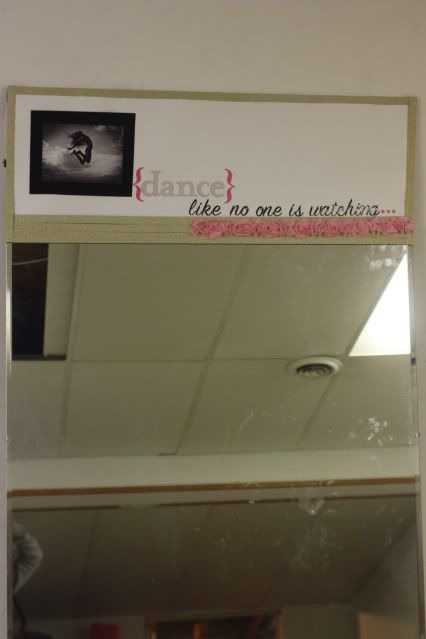 Had the boys in they basement with me they helped... see all the fingerprints. Off to clean the mirror so I can give dh a big fat I told u so lol