Here's my layout for the day.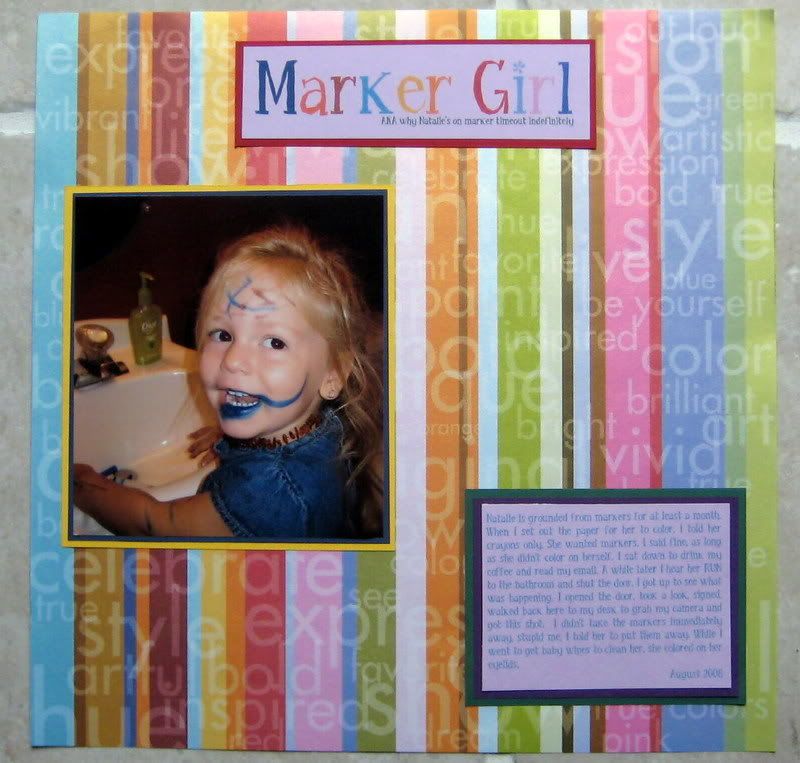 Journaling:
Natalie is grounded from markers for at least a month. When I set out the paper for her to color, I told her crayons only. She wanted markers. I said fine, as long as she didn't color on herself. I sat down to drink my coffee and read my email. A while later I hear her RUN to the bathroom and shut the door. I got up to see what was happening. I opened the door, took a look, signed, walked back here to my desk to grab my camera and got this shot. I didn't take the markers immediately away, stupid me, I told her to put them away. While I went to get baby wipes to clean her, she colored on her eyelids.
August 2008
And here's the paper by itself, just perfect for this layout IMO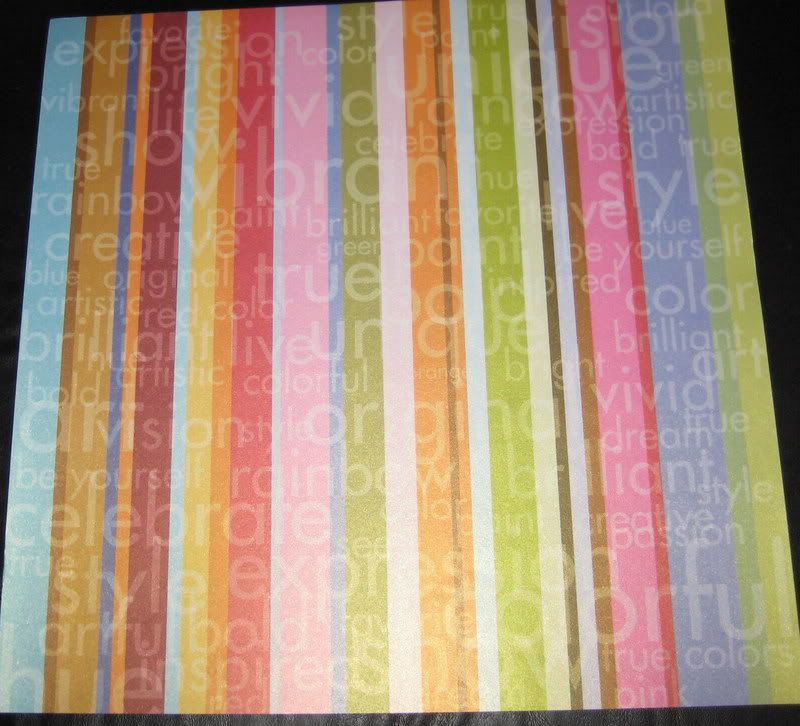 For the record, she's STILL on marker time out. I gave her another chance last week and she colored all over her feet!
What's funny is that I did one of Jordan at about the same age. I don't have a photo with the journaling or date, and the album is upstairs and I can't easily get a fresh picture of it. But how funny is this? (I did this layout May 07)