Okay, i now have pictures to share!
We met at The Trafford Centre in Manchester, which is just like a big shopping place. You guys would call it a mall i guess. We had fish and chips and wondered around the centre looking in some shops, but mainly we just chatted. Karen is LOVELY!! I knew she would be great from knowing her on here and through her letters, but she really, really is nice. Wayne is a laugh too and was full of really interesting stories about how Canada is so different from the UK. Scott got on with him really well! It's such a shame they both live so far away!
Karen brought me some scrapbooking stuff, which is ACE and she also fetched Lyric a Canadian moose with a flag jumper on. She loves it! The frame she made for Lyric is gorgeous and i have put it in my craft room with the picture i took for the Christening invites in it.
Anyhoo, here are some pics: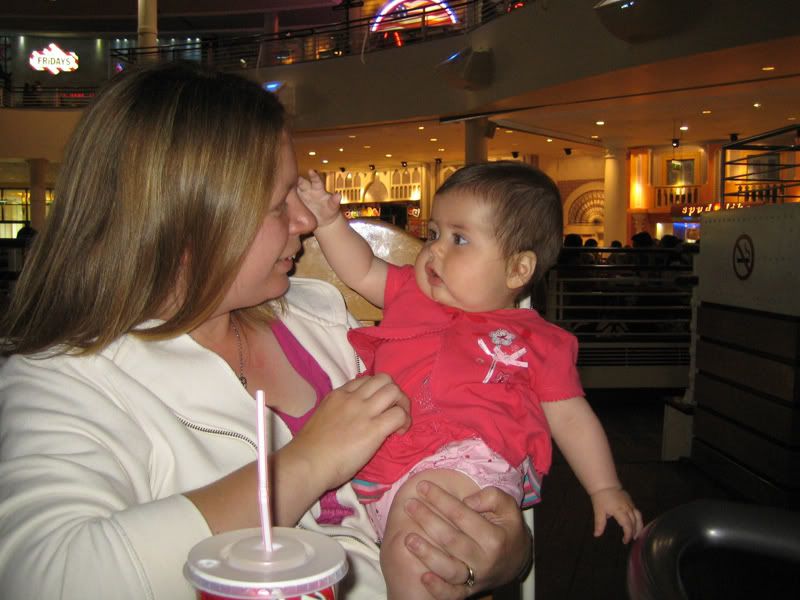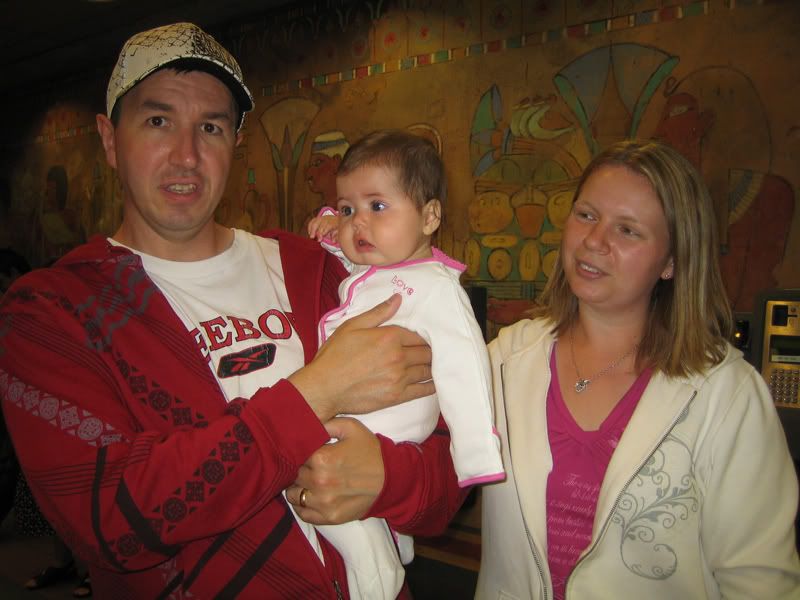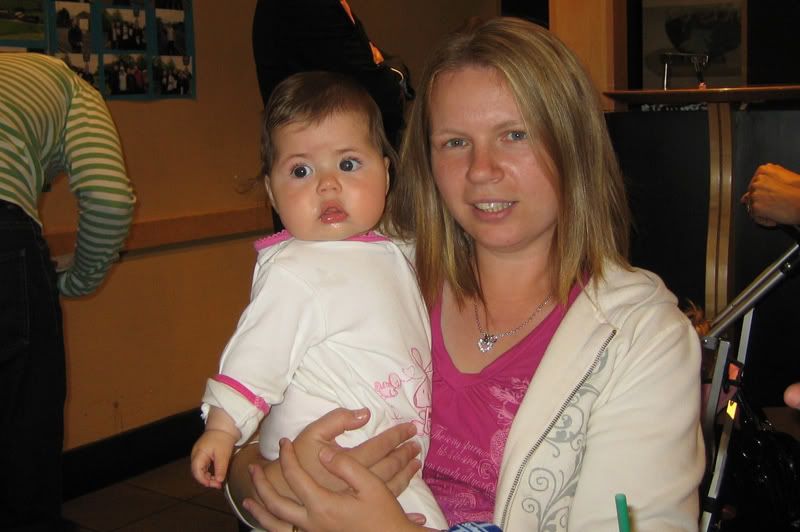 I wanna chew yoru straw!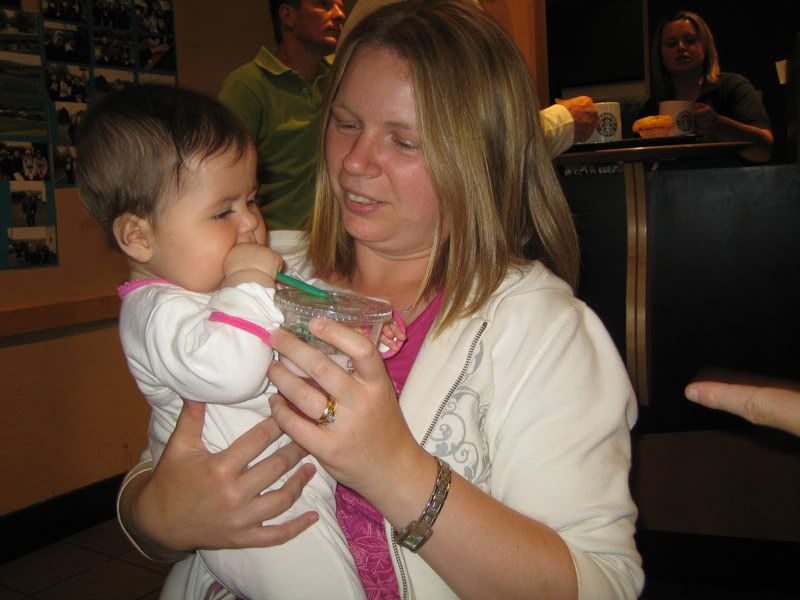 I wanna chew your bottle!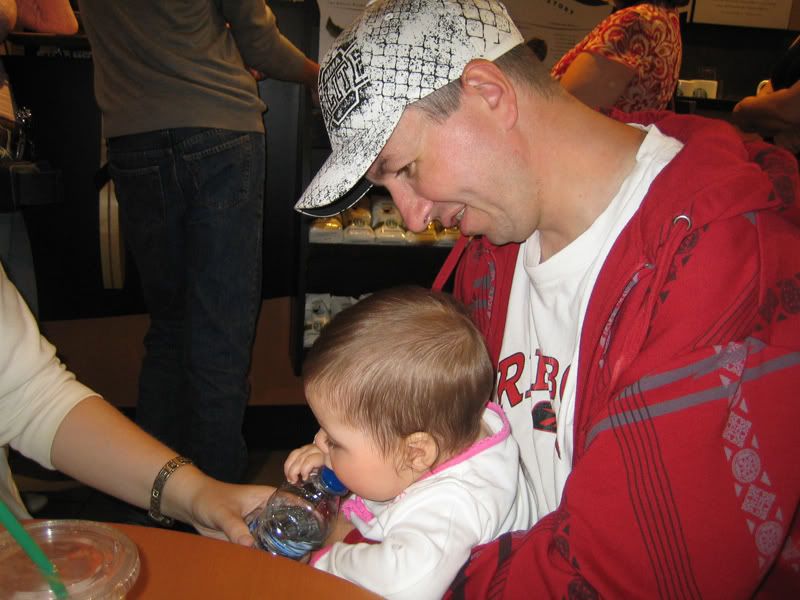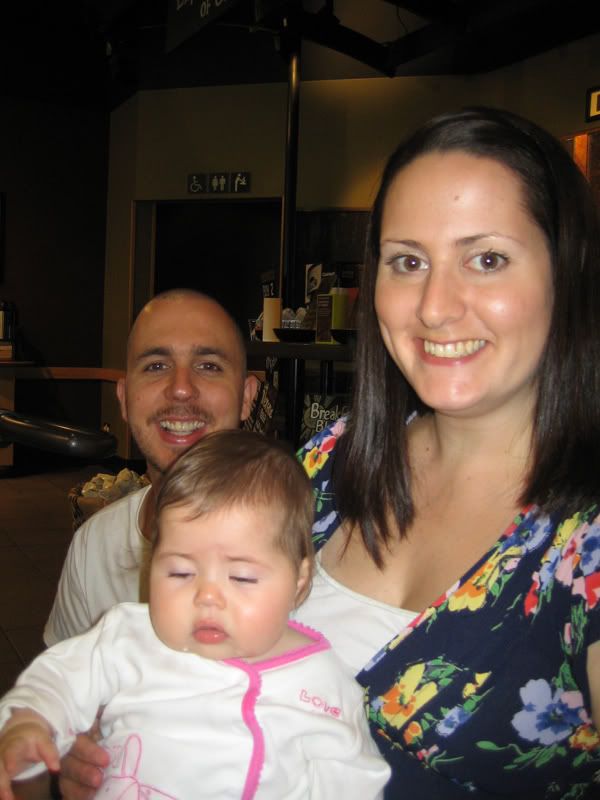 ***************************************************************
Hey all!
I just wanted to pop on a minute to say that i met Karen the other week and she is FAB! I haven't downloaded the pictures yet though (was in Edinburgh for a short holiday) so i will come back later to post them.
:bigkiss: