I've been way too busy to do any scrapping lately and it is starting to bug me. I think I finally have time to get some done these next few days though which I'm excited about.
The closest thing I've done is our family Christmas card which I figured I would share. I did not have time to make a bunch of handmade cards so I bought a kit and did a digicard. Waaaaay less work but still as much fun!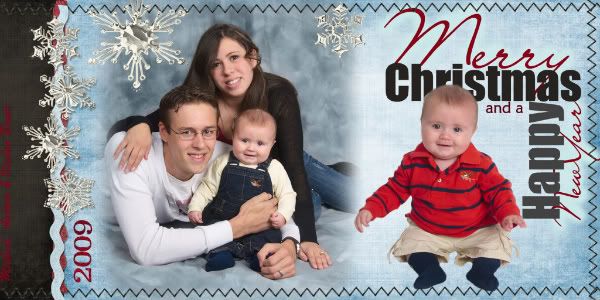 I love my paper scrapping and will continue doing that but next year (too busy before then) I plan to digiscrap a wedding album and make it into a photobook. It's fun to do both!
I hope to be around a little more now, I miss everyone.