Okay so by now you all know my mother in law and how she can be like the lady on everyone love's Raymond. Well she has a habit of giving me her old useless stuff. If I say no thanks she acts all offended so I just take the stuff sometimes so she can't play the feel sorry for me to dh. So she gives me an old microwave spinny plate. I mean come on now lol! So I challenged myself to make something useful out of it and show her being overly excited saying thanks so much!!!!!!!! This is what I made as well as how to pics.

1st pick out your favorite pattern paper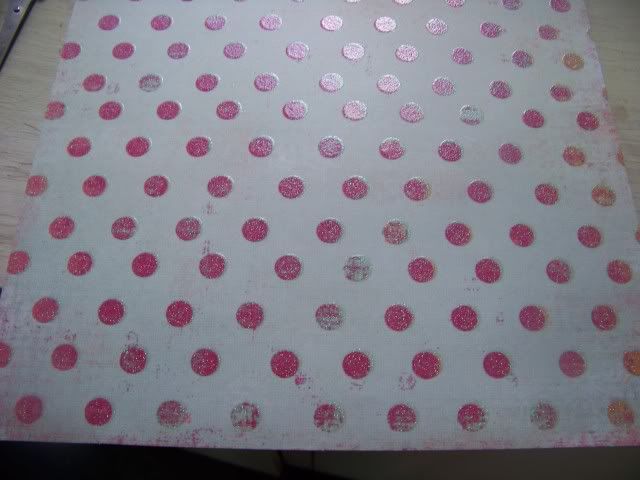 Then trace the object facing your paper upside down and cut it out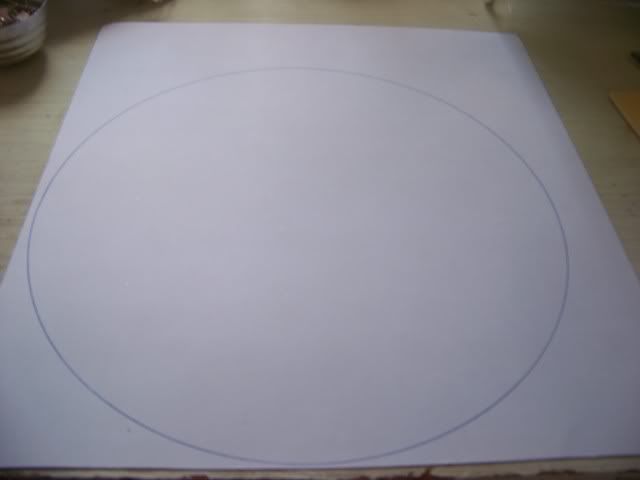 next glue down the paper and add dishes with embellishments in them. You can also mod podge cupcake inserts to make your own little dishes.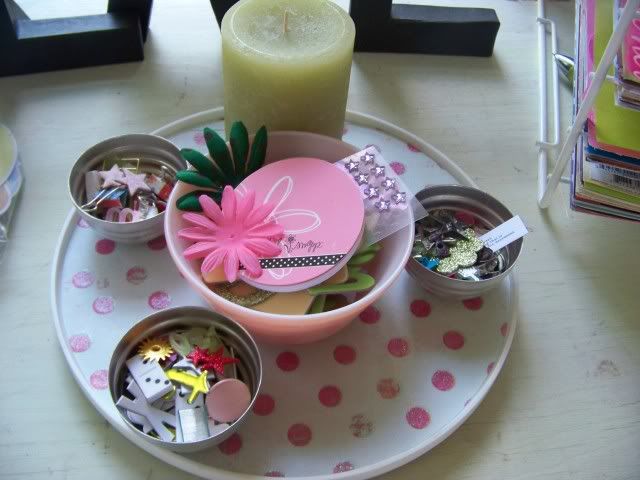 add ribbon using glue. You will need about 1 yard.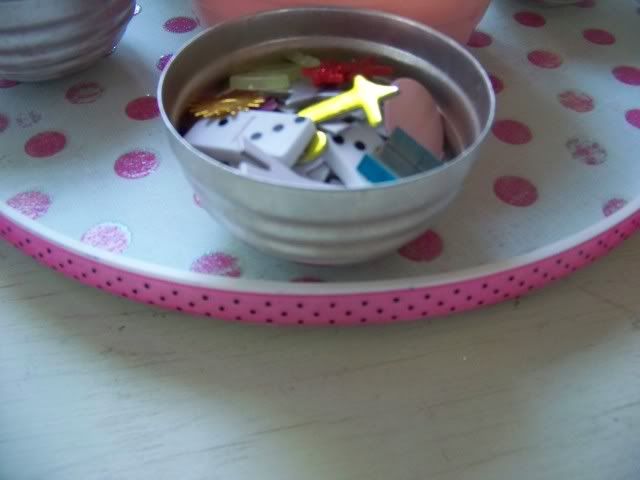 you can add a candle to spice it up and there you have it a spinning embellishment holder!!!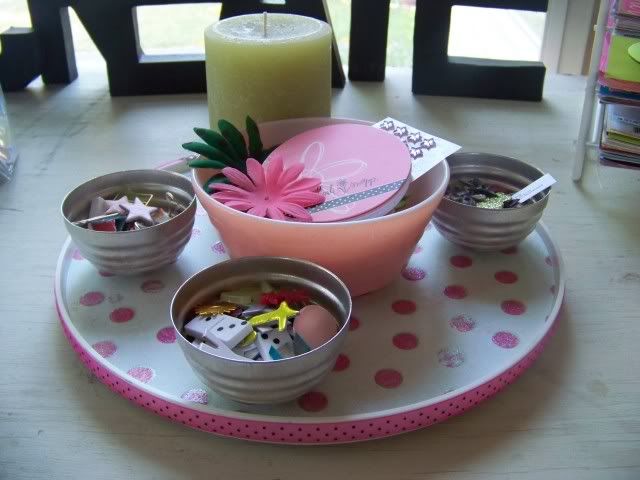 I also got this cool dish awhile ago and forgot to share it
tfl