I found 3 packs of Lindor Lindt truffles at Target the other day. So I snagged 6 for the teachers at Nathan's daycare. I had to come up with a cute way to package them...I used mini gift bags from Tags, Bags, Boxes and More (though I did have to fold down the top of the Lindor truffles bag to fit it in the largest bag that I could cut with the Create...oh how I would love to have a Cricut Expression!) Anywhoooo, here are the cute little bags...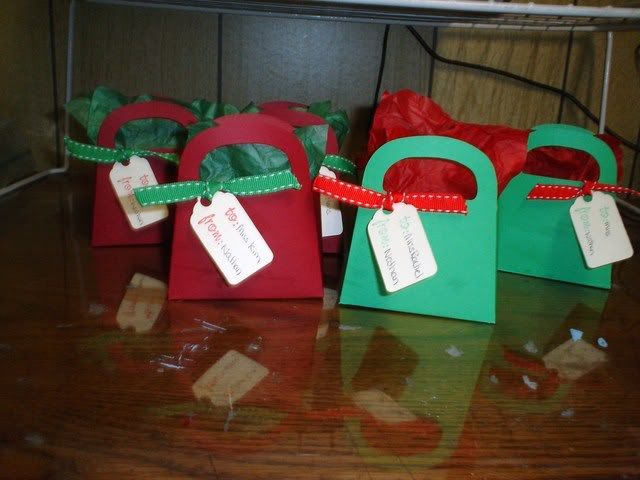 these were so easy to assemble that i am considering doing these bags for favors at my best friend's wedding shower (Rather than the cake slice shaped boxes...those take longer to put together)
Today I also used contact paper and armor etch to alter a collage frame that I bought at target for my parents. I etched "family", "love" a heart, a flower, and some flourishes on the glass of 6 of the 8 frame openings.
ETA: I took a bunch of pics (just for you Charys)...you can kind of see the etching. IT is mostly tough b/c of lighting and the generic pics that are in the frame from when I bought it. If I had the time, I could have put a solid piece of cardstock in each one. Anyway...here are a bunch of pics, and you can see some etching in each...
the whole thing (which by the way, Target calls a "college frame" but i thought it was a Collage frame...silly Target)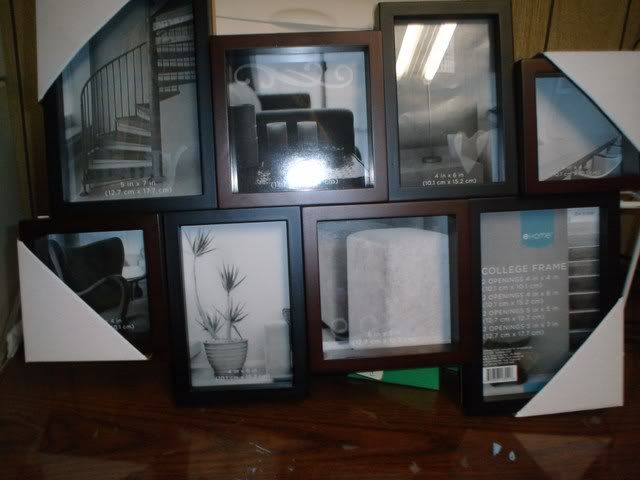 Love, Heart, Flower (lower left, hard to see)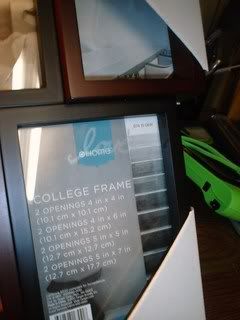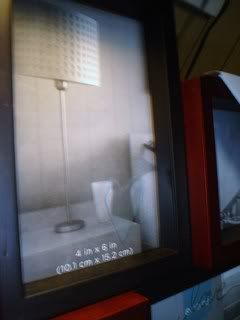 Flourish, Family