Cards are soooo much easier than LOs to me. I always stress over what colors match the pics and you don't have that worry with cards.
These are cards that I found in the $1 bin at Michaels (8 pack)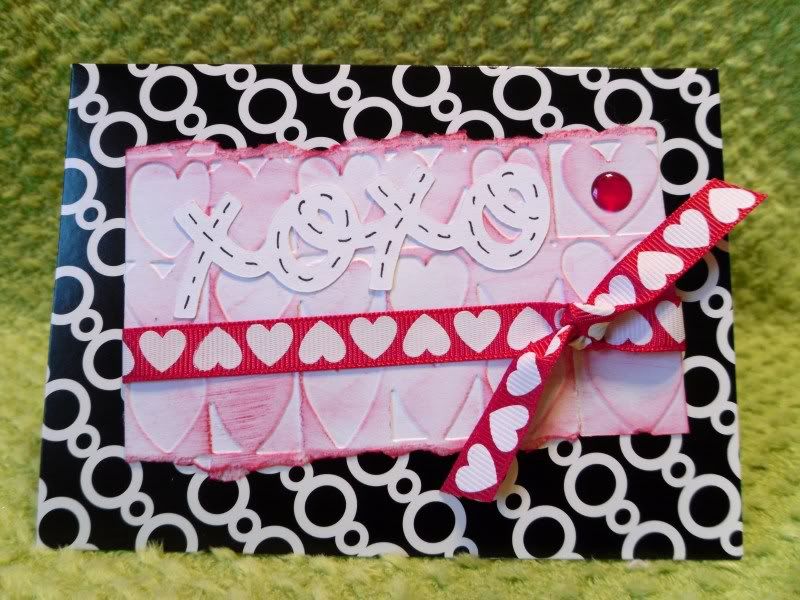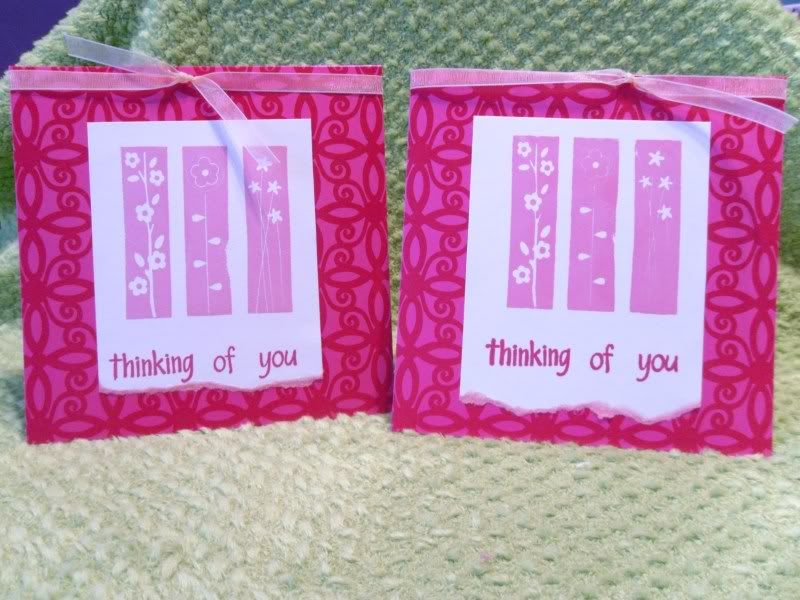 On a side note. I'm tossing around trying to sell some cards. I make them and then they just sit in a bucket until I can find someone to give them too. I read on the Cricut board that there is copyright for selling stuff you make, I had no idea. You can only make 10 of a design to sell. I'm thinking about trying to bundle up cards for all occasions and trying to sell them on etsy in a set. I'm not looking at trying to make money, more like something to keep me encouraged and busy right now. Any suggestions? Should I scrap this idea? I guess I'm already wondering if its more trouble than its worth. I've sold dresses on Ebay before but by the time I listed them and paid their fee and had to take time to go to the post office and stuff, I was like NAH! I was thinking cards would be easier b/c I can throw 2 stamps on them and stick them in my mailbox, but I don't know.
BTW- DH is all for my scrapping bringing in money, instead of it only going out!!!!