Here are some of my old pages. I figured I would post them since they are new to all of you. It helps me to see other peoples pages so here are some of mine.

I did this page a few years ago when I was just getting into photography.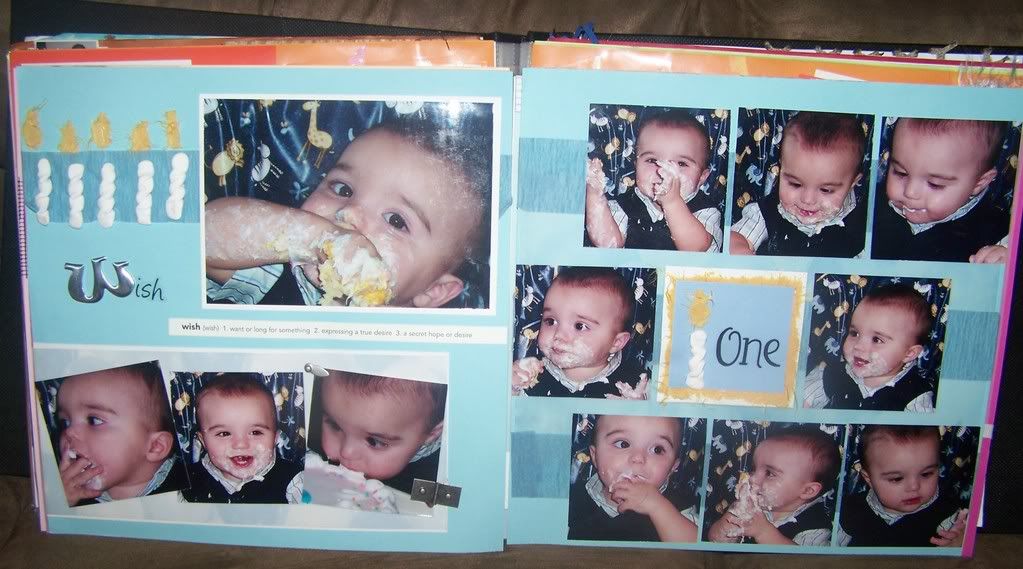 I hate birthday pages!!! I love the birthdays but I always get so stuck because of everything going on in the backround of the pictures. This time I focused only on my son. I made candles by twisting some clay.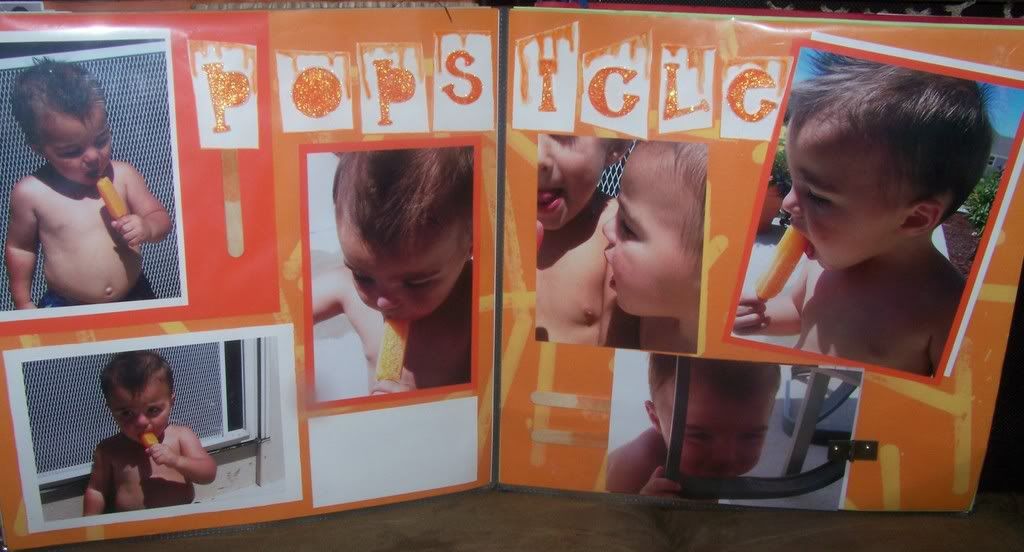 This was my first time using bleach. (yes, household bleach) I painted a popsicle stick with bleach and stamped it on my paper to make my own pp. I used diamond glaze on the title so it looked like it was dripping down my page.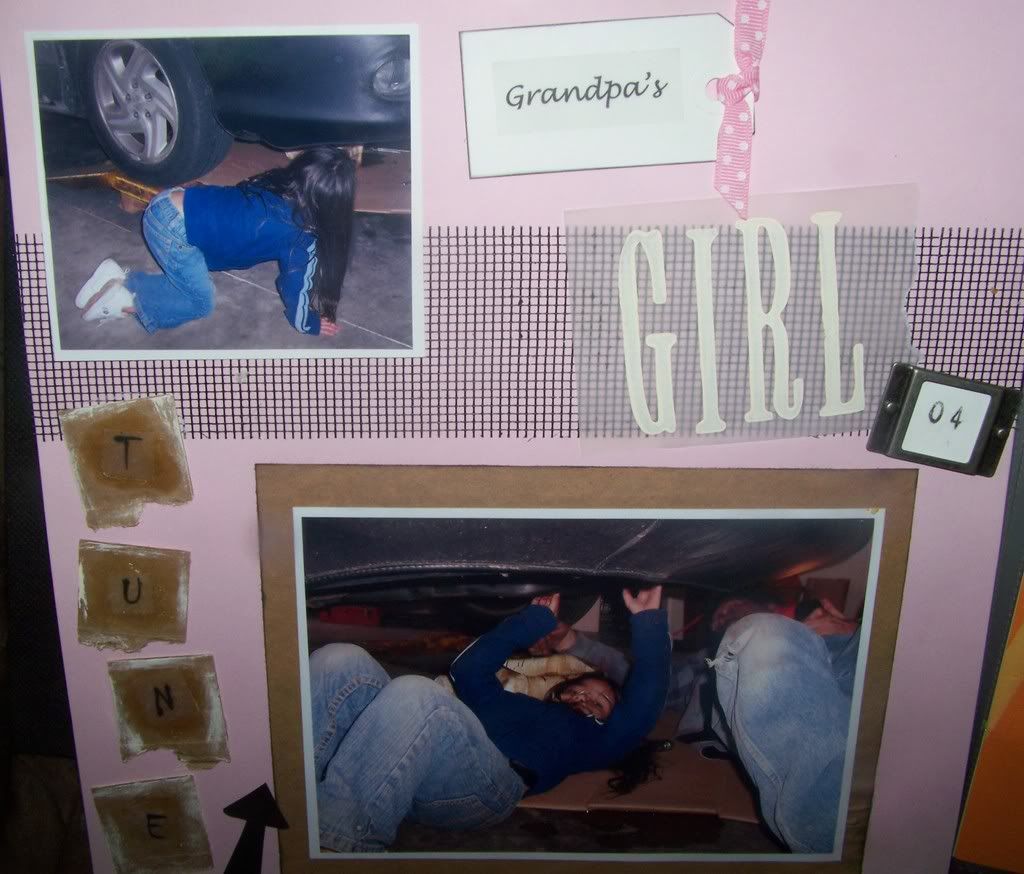 diamond glaze again- I wanted the cardboard to look like it had oil on it.

This page was hard cause I made the flowers myself using around pic, a transparent sheet on top, and fibers. The journaling is under the page with beads inside. I cut my pp out where the journaling goes and put foam board under with a transparent sheet over. The journaling went on the bottom and beads in the middle kinda hard to explain . Well, hope to inspire some of you