I finished off another belly progression LO and 2 baby shower ones. Only 1 pregnancy/preparation LO left to go and that will include maybe another belly shot at 38-40 weeks and mostly setting up the nursery shots.
Progression LO (30 weeks):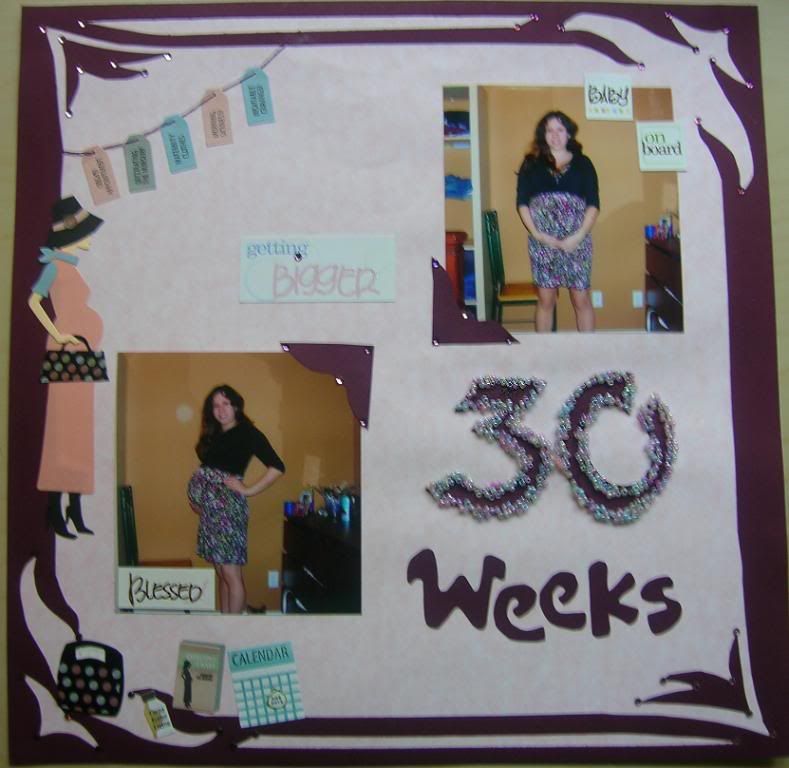 detail shot of the 30, just used some old tiny beads and craft glue: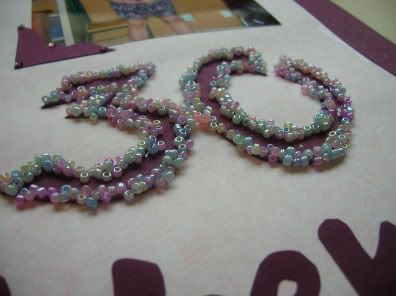 Progression LO (34 and 36 weeks):

Baby Shower LO #1 (Bauer Shower) - Bauer is DH's last name and the shower was thrown by his dad's side of the family hence the title:

Baby Shower LO #1 - Journaling says:At 35 weeks pregnant, aunt Barb hosted a baby shower for me. The aunts chipped in for a very nice carseat, grandma Bauer made a beautiful quilt & everyone got Kaelan all sorts of great gifts.

Baby Shower LO #2 - The colors look a little washed out in this photo, they are a little bolder and higher contrast IRL: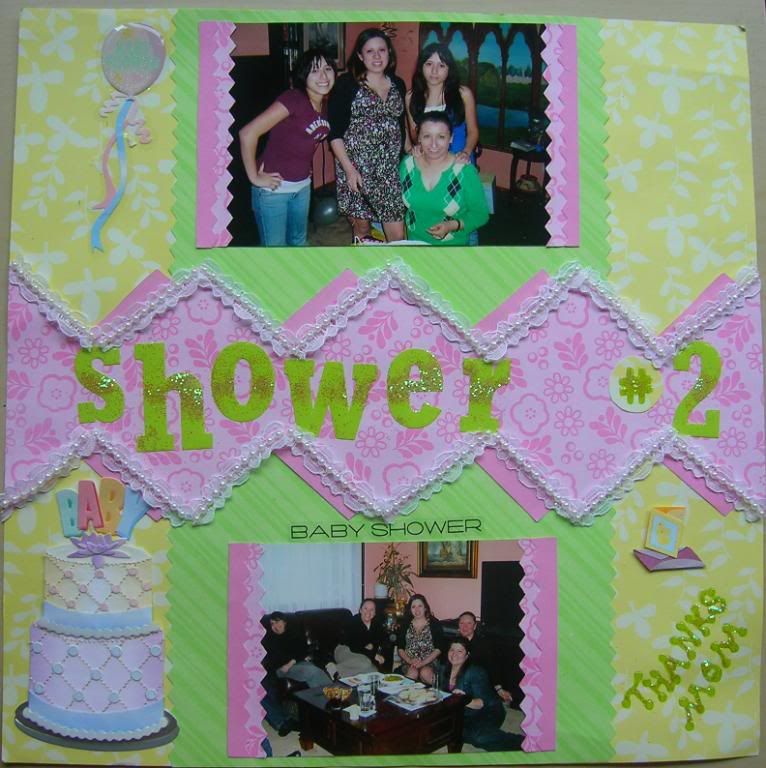 Baby Shower LO #2 - Journaling says:Almost 36 weeks along. Kaelan is prety much set now!