I made cards for my mom and DH's mom. Bought glitter glue yesterday at Jo-Anns (they didn't have the official Stickles) and had fun using it today.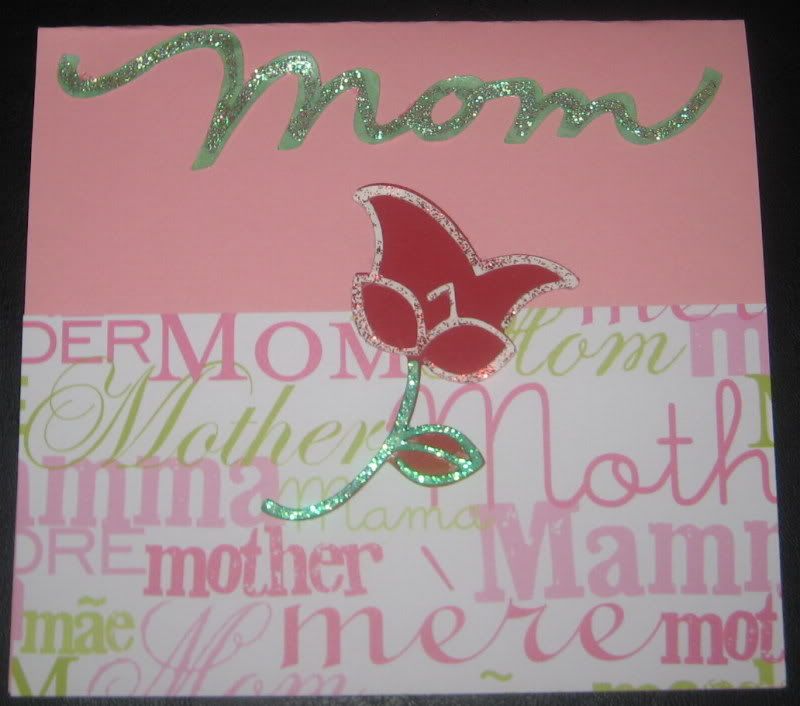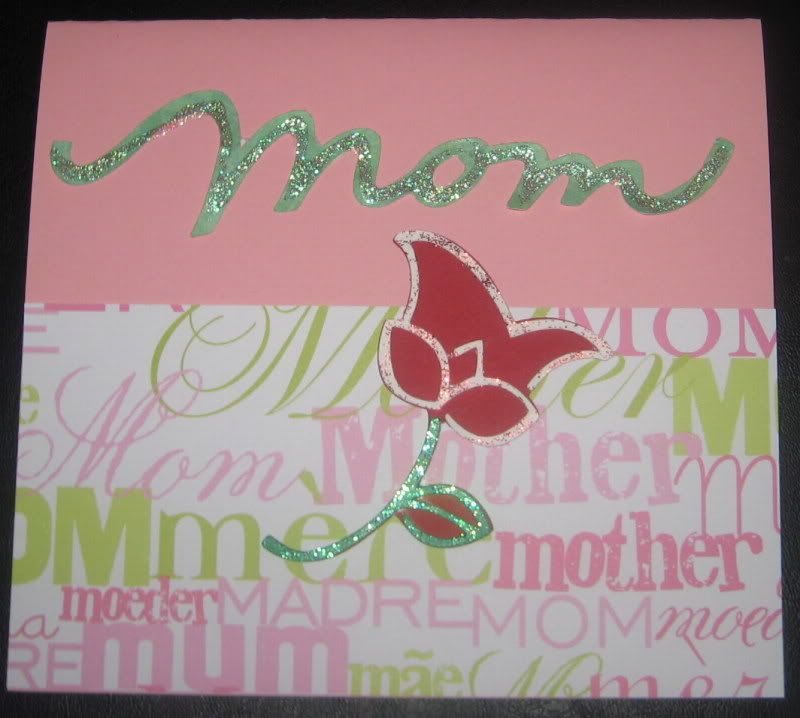 I think I like the lower placement of "mom" better, might have to move it on the first one.
the inside - had to use cardboard to cut the frame (as explained below). the glitter glue is still drying on this, it looks really nice in person.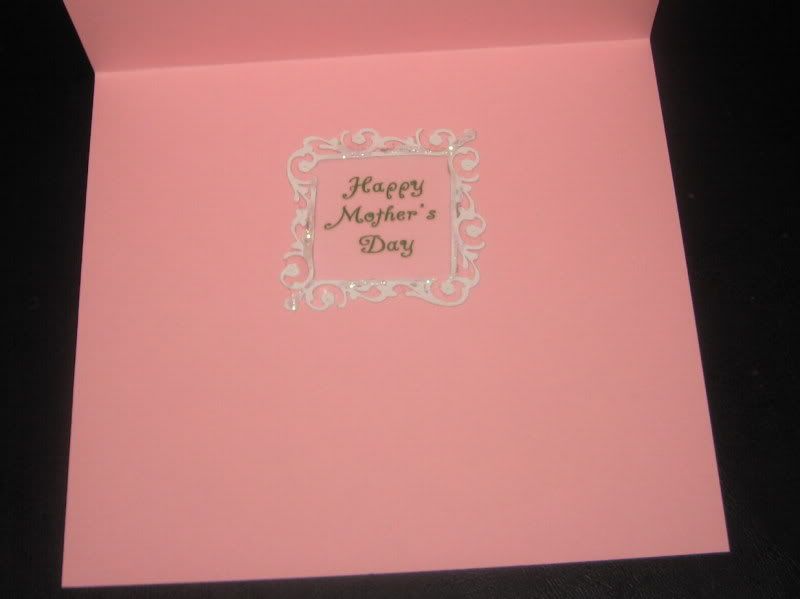 And bookmarks for the grandmas, idea thieved from Angie
The butterflies are cut from a pretty patterned paper, just got drowned out by the flash here. Printed the photo on cardstock.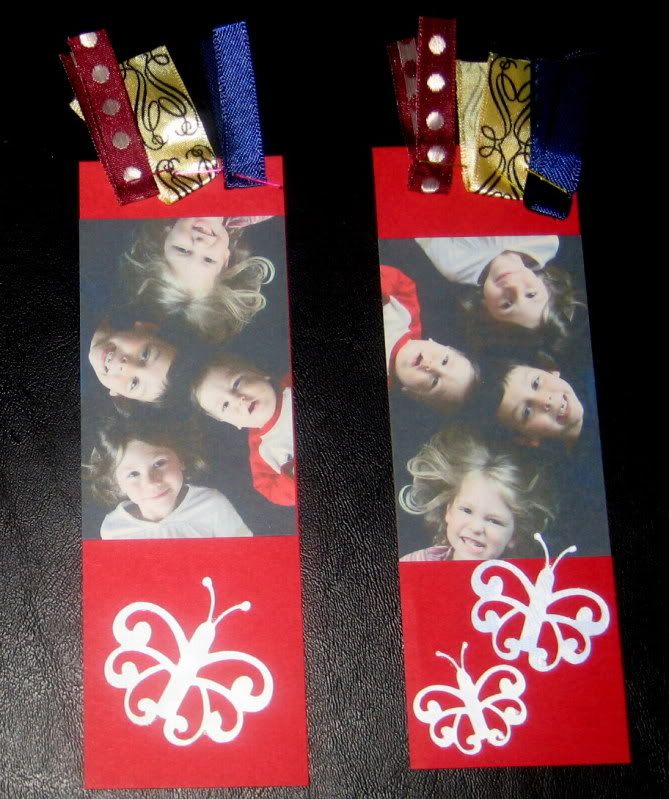 Okay, and now my whine - I need a new blade! I had a lot of paper tearing the last few times I've used my Cricut. But tonight is definitely evidence of needing a new blade. I ended up using cardboard and my deep housing cutter blade to cut the frame after my green paper was destroyed below. I've read that it's not good to use the deep housing cutter on regular paper, haven't tried it yet. I'm hoping to have time to pick up new blades tomorrow, wonder if Jo-Ann's will let me use a coupon for them.
Here's what the old blades did.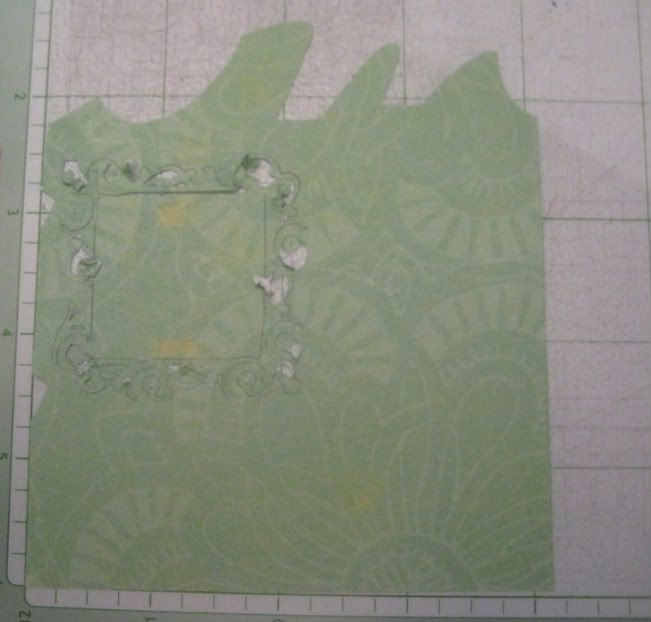 Now I'm off to bed, I'm so tired! Had to stay up to finish my alphas challenge layout (which is posted in that thread ... actually, adding it here too!)