Remember how I offered the challenge to see what you could do with your Cricut leftovers? Well I finally did it. I totally lifted this layout, but she used leftover stickers in her strip. (Scrapbooks Etc May/June 2008)
I am very happy with this layout ... but scroll down to see what was supposed to happen instead.
I wanted to use the insides of letters first, you know, the insides of Os and As mostly.
So I put them on painter's tape as step 1 - the paper it's going on is above it

Stupid me thought I'd use the Zip 2 Way Glue instead of my dot runner. That was a big mistake, as it soaked through the paper and ruined about a third of the snippets. Ugh.
Here's how it came out, you can see where some of the paper came off

So I started over, and used letters/numbers instead. My remaining "snippets" are above the strip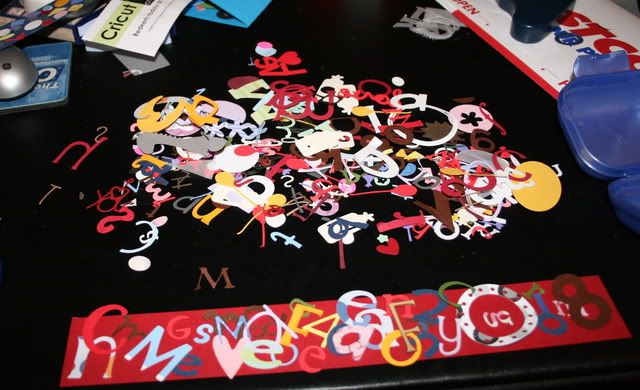 I used my Xyron to turn them into stickers and randomly placed them on the strip. Here are the two strips compared (I didn't have another blue 12"wide strip so I went with red)

Jordan asked if she could have the blue strip - see what she did with it. The blue dots above are fingerprints - she asked if she could stamp and the next thing I knew she was using her finger instead of a stamp. The blue won't come off her hand. Oh, well.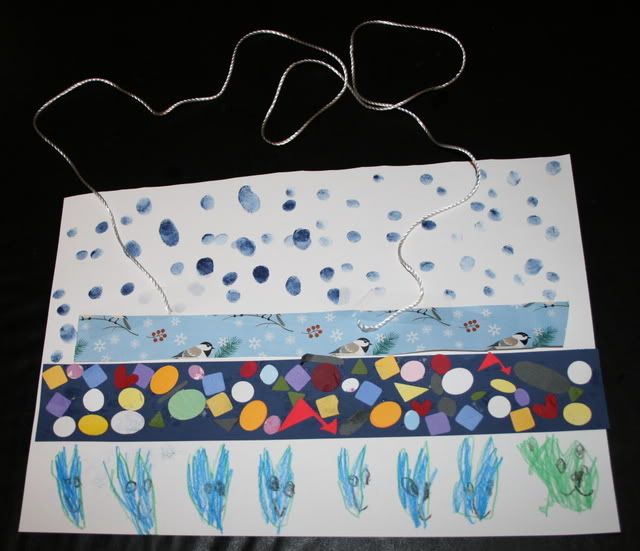 And that's all I have to say about that.