for telling you all this.
So yesterday was Anthony's birthday and with him being at his dads this year it was very hard on me. Dh was trying all day to keep my mind off of it and keep me happy. Well, i was also trying to not think about it since I already broke down about it 3x. I did talk to Anthony and wished him a happy bday and told him how much I loved and missed him.
Anyhow, trying to keep busy I printed out Ali edwards handwriting. I want to teach myself to write like her so I printed a few sheets and went out on the deck to practice. Well dh says '' I can do that '' so I say fine then try cause really it was hard. So he said okay lol and we both said we would have the kids judge who's was better.
The first in mine second is his

Well he handed it to me and asked what I thought and I said it's pretty good. He says '' let me try one more time'' so I hand it back to him. He finishes and hands it back to me and then goes inside, this is what he gave me.
HOW SWEET HUH? It made my day. Jazz also took a pic of us yesterday so I am going to scrap the note with this pic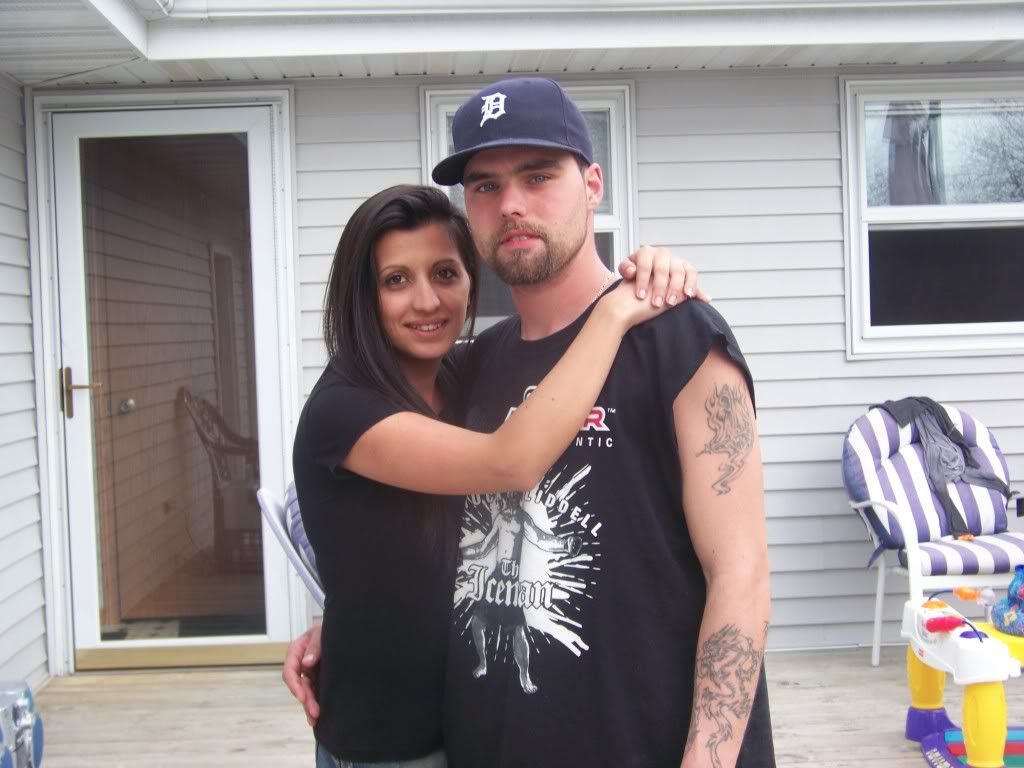 he would kill me if he knew I showed you all the handwriting thing. Karen you are so good lol