So I made my nephew a card for his birthday today. Normally I use Microsoft Publisher to make cards and print them off on my computer, but decided to give this a try. I LOVED doing it, and although it's not great, it's pretty good for a rookie.
He's only five, so he won't really care anyway.
I left the inside blank except for my writing. Is that what you guys do? TFL and getting me inspired to do this. I might just have to do this more often.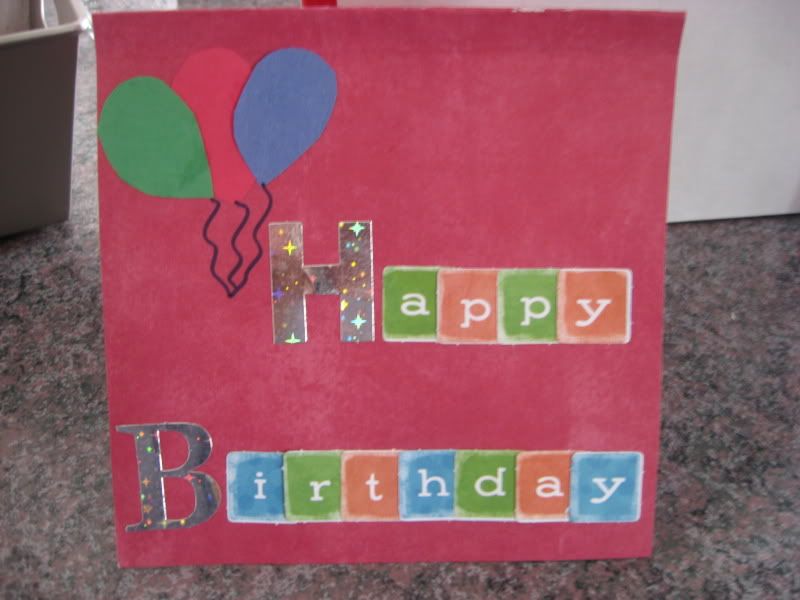 BTW, I used card stock for this and cut it bigger cause I just put it in the box with his presents I'm mailing. Can you use just regular patterned paper for this too or is card stock preferred? Thanks again!