Ok, well to tell the truth, this is my second but the first was very simple and I mailed it immediately without taking a picture (thank you to my mom for giving me the cricut).
Anyway, here is my card. I was just having lots of fun playing with it. I used Storybook cartridge and Plantin Schoolbook (think that is right title).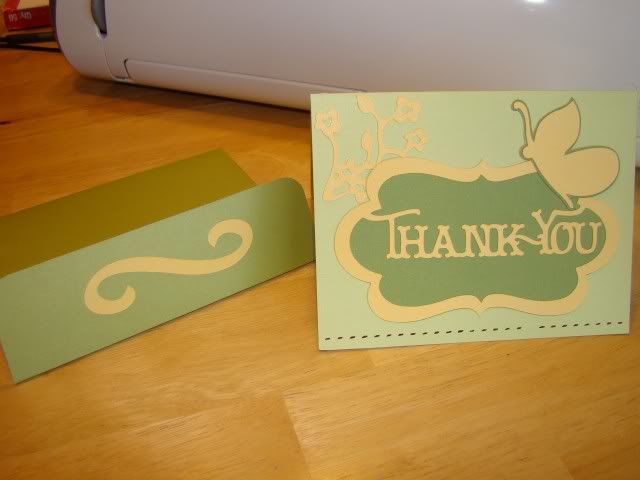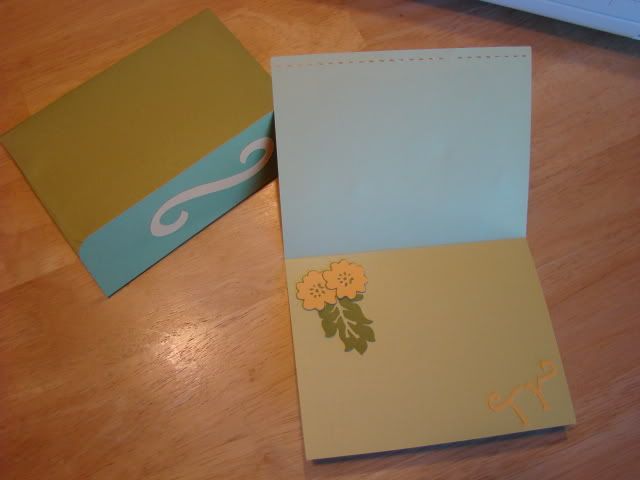 Oh, and I had a hard time getting the paper to pop out of those small holes. It wasn't always cut all the way. She I adjust the needle more or something? I think I had it on 4 and this is cardstock.