I'd like to finally share with you ladies the gifts I made this year for Christmas that I gave to family and friends.
I bought the glasses and drink mix for our gift exchange at work. I etched the words "weeble" and "wobble" on the glasses. One of the psychologists who tests preschoolers got this gift, so she appreciated the humor.

I etched our daycare ladies names one the mugs. (Thanks for the idea Charys!!) I found a snowman soup recipe that I attached to the mugs.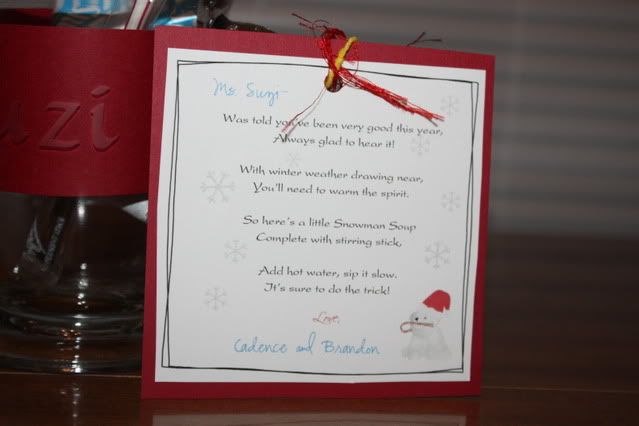 Made one for Cadence (and for myself and Shawn)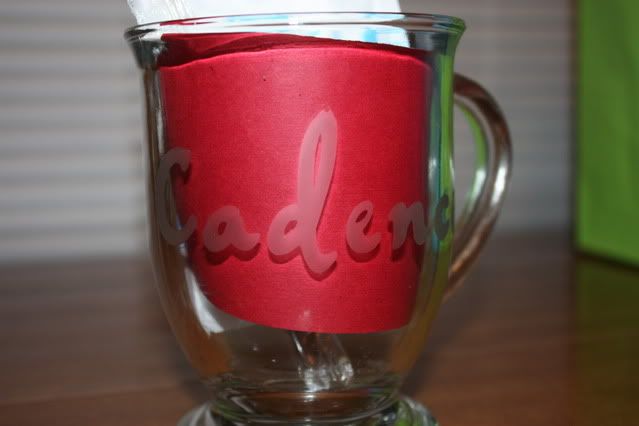 Here is she is drinking from it on Christmas morning!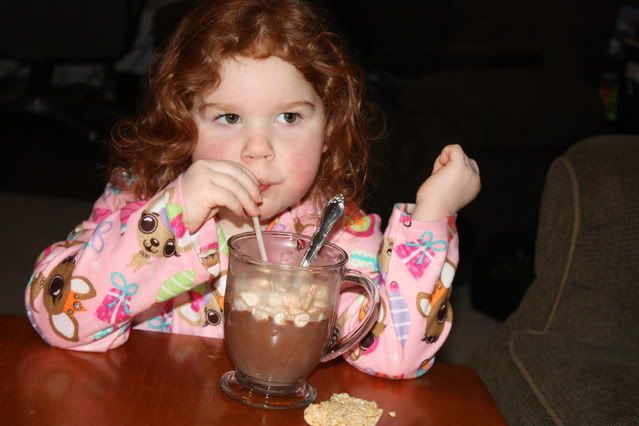 Made these ornaments for the grandparents and us.
They are the kids handprints then decorated to look like snowmen! I then stickled dots on them to look like snowflakes.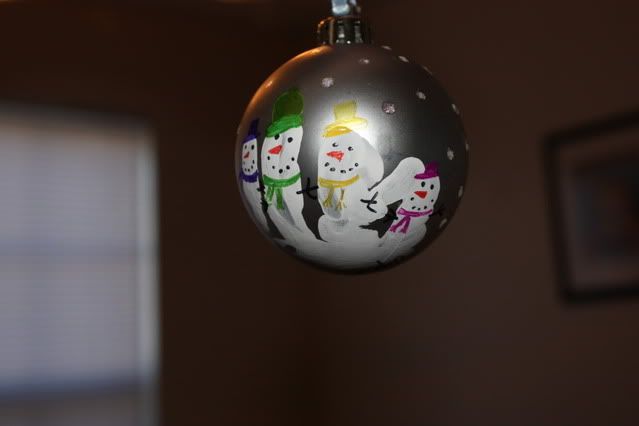 I made coasters for the grandparents. (I still have to apply the finishing on them and the cork for the back)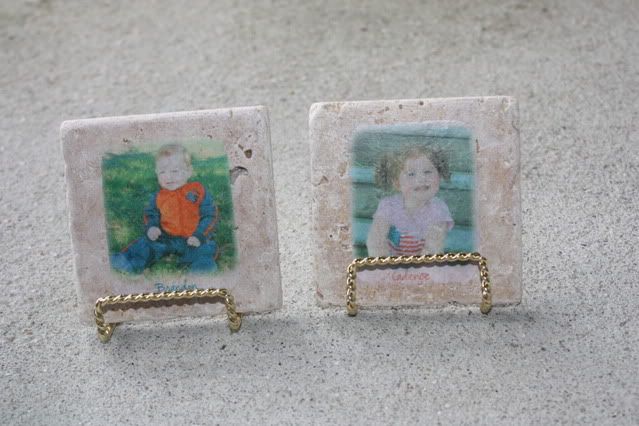 Made a storyboard for the grandparents (and us too!)

and the one i made before of Cadence: