First, here's my redo of Jack's 7 months. Tia freakin' rocks! I loved her idea, and I reprinted the journaling with blue text and cut the brackets from the patterned paper, to tie everything together. However, I ruined the paper when I took up the black brackets and had to start with a new red piece ... I like the new red better so it worked out. I really love the end result!! There are blue and green staples holding the transparent letters.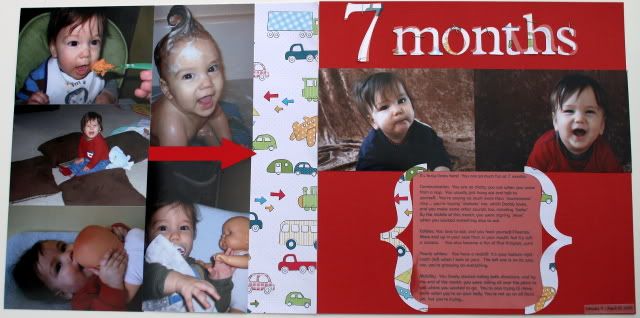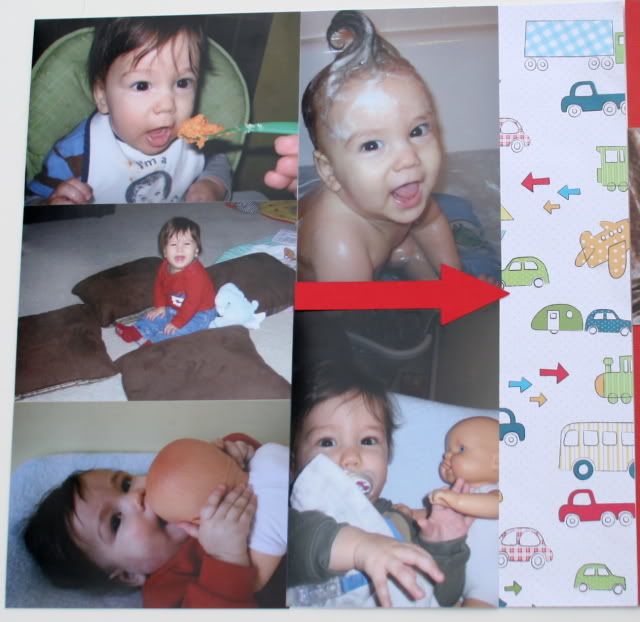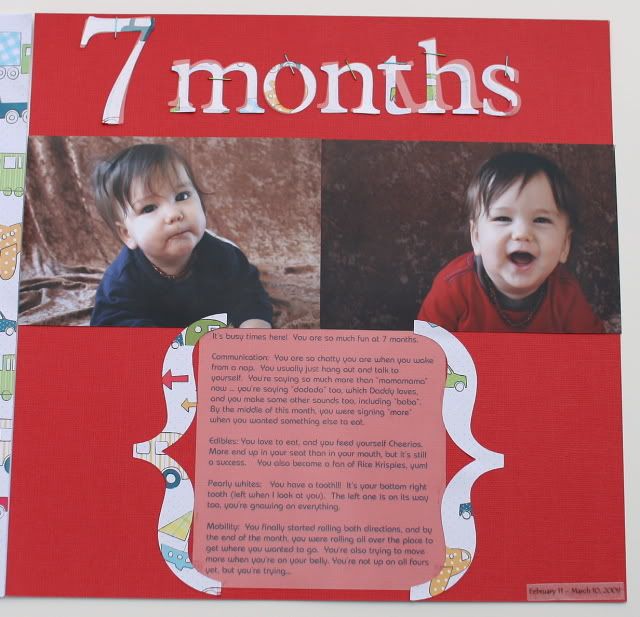 If you didn't see the previous version, it's here (along with the journaling) http://www.pregnancy.org/bulletinboards/showthread.php?t=536276
This is for the grandparent challenge. This was a lot of fun, I colored the letters with colored pencils while still on my Cricut mat, and as a result, they have a texture (from the mat itself). Neat!!! I don't like the colors in the picture with Andrew, so will replace that (so much pickier now with colors, crazy). And I accidentally gave my dad a haircut in the picture with Jordan, so need to reprint that too.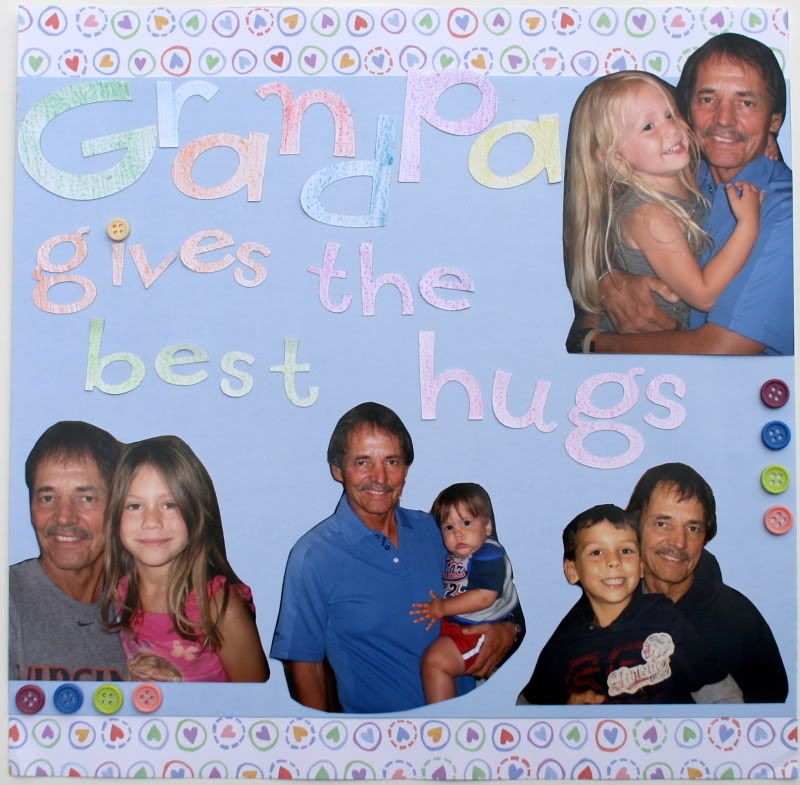 And some recent cards I made ... hope Charys already got hers before looking here. I love how her card turned out, but I forgot to round the top corner before I sent it to her. Loved hers so much that I made a similar one for my sister. And the blue one is Jack's - I stressed over his, which was silly.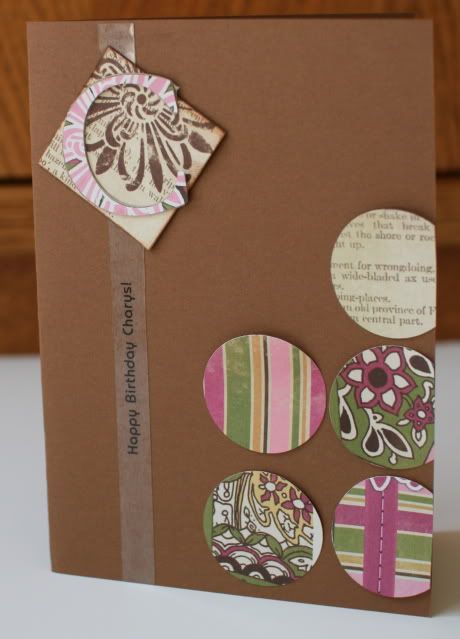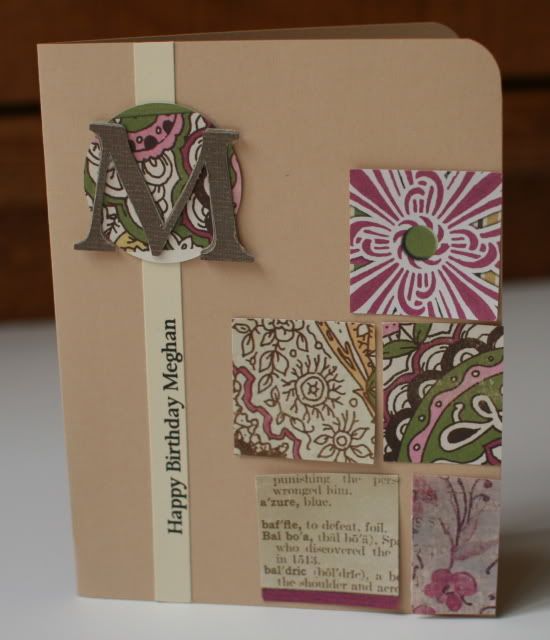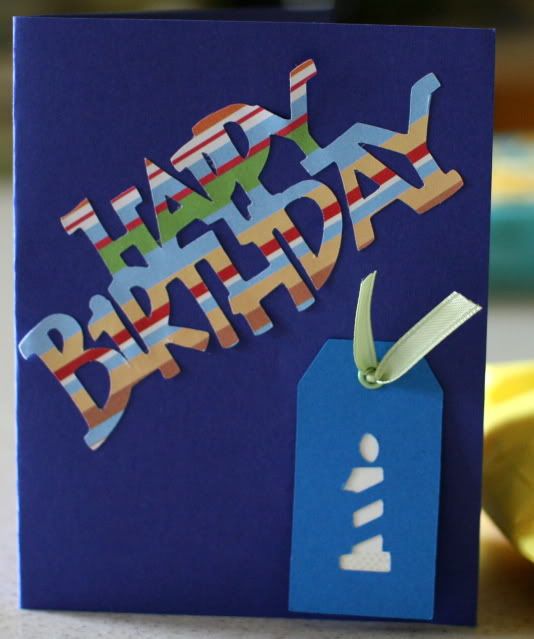 Okay, back to my crop corner for twenty more minutes. Working on a matching page from the phone tag layout, decided to make a two page layout.
Can't share that until we're done with phone tag, as I'd want to post both together.