Here are my latest, simple pages. Just trying to catch up on Natalie's professional photos album before this baby comes.
Didn't even title this one, although I should probably put the date on it somewhere, shouldn't I?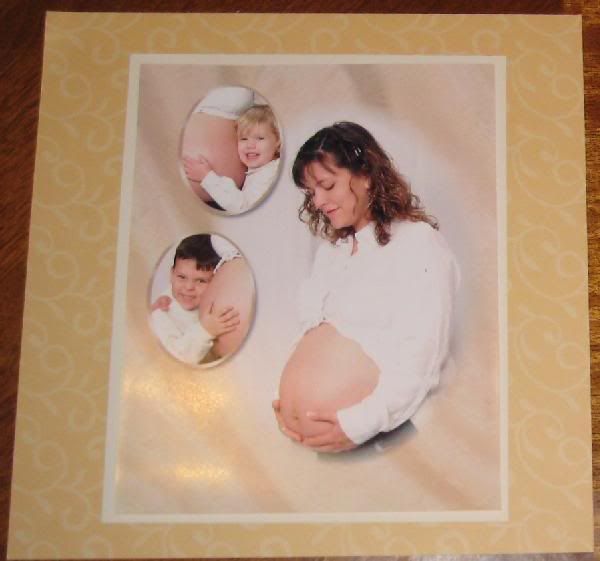 Natalie 5 months (sorry it's a bit fuzzy). The green mat paper and title are cut from this neat green paper with silver sparkles.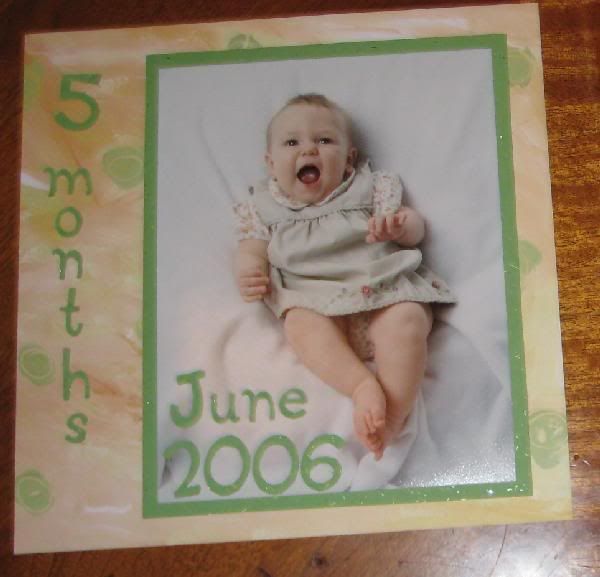 Natalie 6 months - all of the pictures (except the one of Natalie in the bucket) are matted in purple paper and then I edged the mat with pink ink to match the pink in the background. The 8x10 is edged in a blue ink to match some of the blue in that background.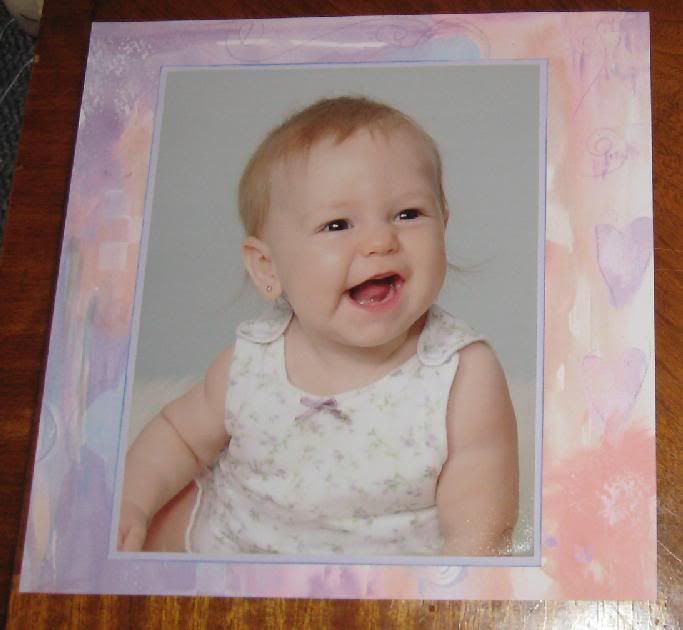 Both pages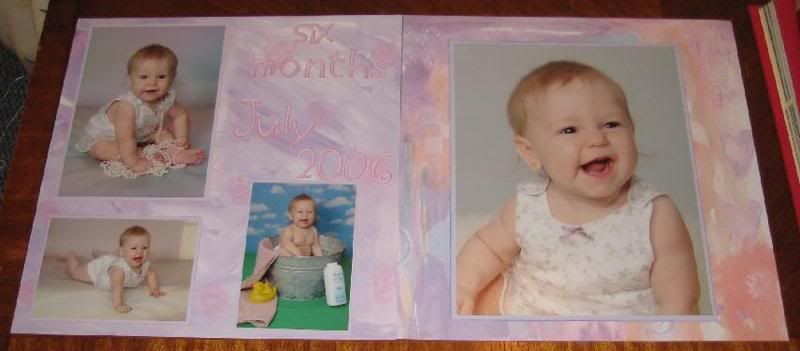 7 months - I printed the age and date on vellum, I like the funky font