Here's what I've been up to. All of the pages below use at least part of a scrapbook kit I inherited from a friend (came with a post bound book and everything, I'm so lucky she gave it all to me!).
My friend's birthday was this week, so I made her a card. I'm so happy with how it turned out. But it took forever to make because I was surfing the boards at the same time, silly me. The patterned paper and flower came from the kit, I already had the other paper and ribbon.
I started a layout yesterday of our whirlwind trip to FL back in Dec (basically, we had one full day there - we spent 2 nights at the Nick Hotel and about 8 hours at the Magic Kingdom).
Here's the before shot while I was trying to figure out colors and such.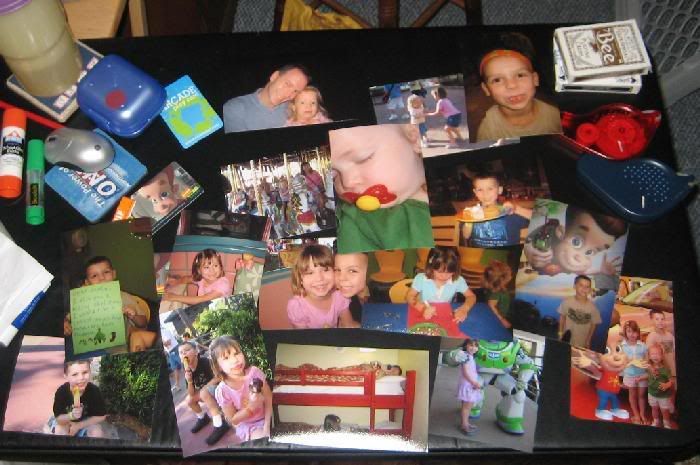 And here's the layout. Instead of journaling, I captioned all of the pictures to describe what we did. I inked the edges with brown ink (that I had to go buy today, otherwise I probably would have finished the layout yesterday). The hotel keycard and arcade card are in clear plastic envelopes.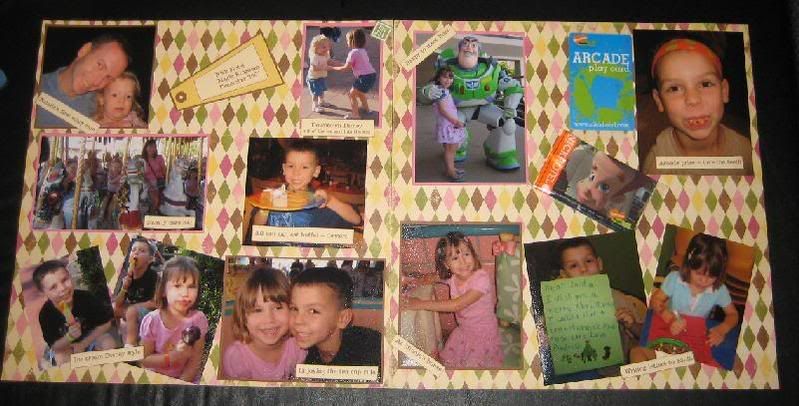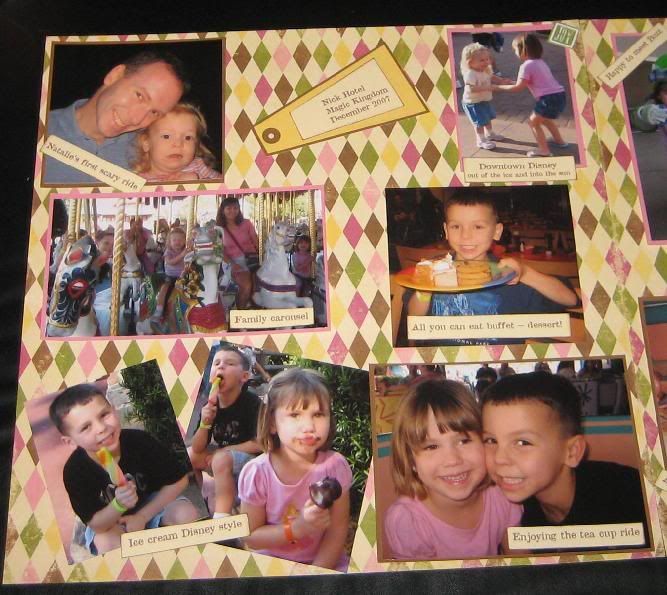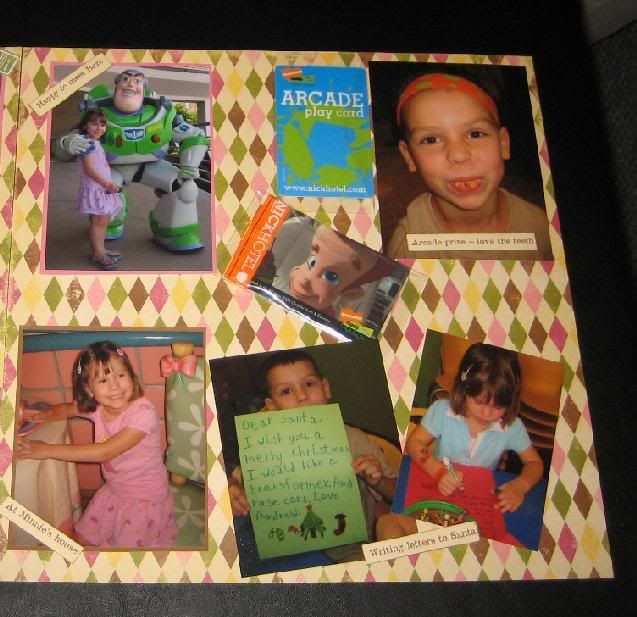 And then the kit came with a couple of pre-designed pages, perfect for this picture! Cutting the tiny letters with the cricut was a pain though. So I didn't do any work outside of the tag for it, nice! This is for Jordan's professional pictures book.