I feel like I'm short a page, but I can't remember missing a day this week (other than Monday when I was driving). So strange. Actually, now that I think about it, I took Tuesday off to recover and I wasn't feeling good. Whew, that explains my confusion.
Anyhow, I did two more pages in Jordan's professional picture book: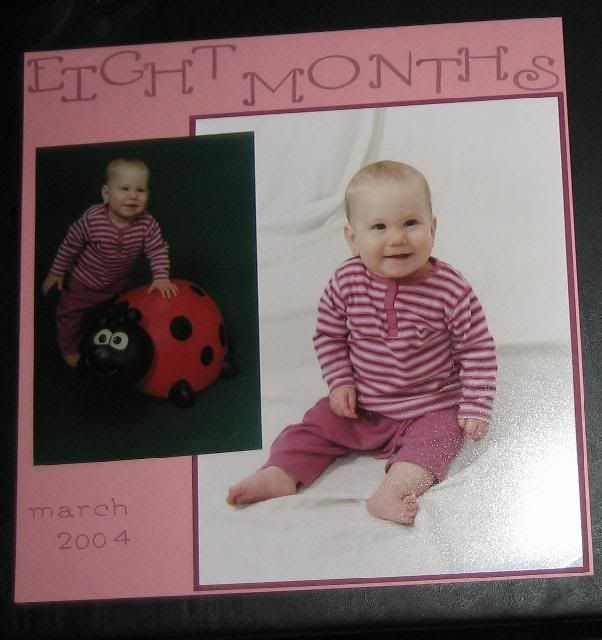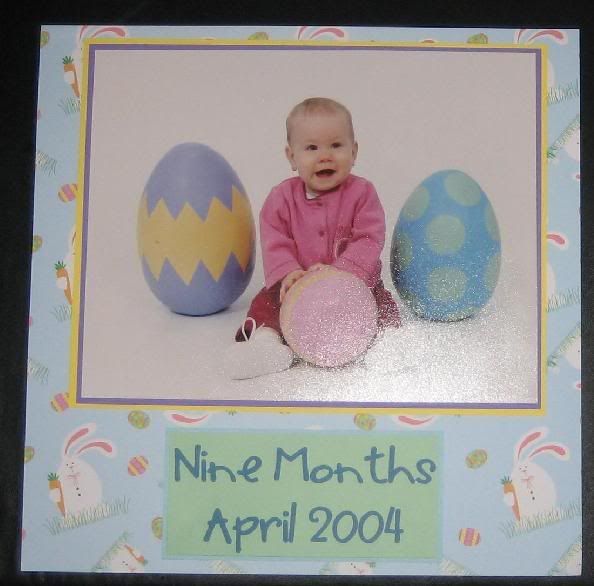 And this is the page I did yesterday, I'm really pleased with it (although for some reason this photo of the page seems grainy to me, sorry about that!). The big picture is matted in a chocolate brown that matches the brown in the patterned paper. I shadowed the pink letters in the same brown - I'm not sure how well the brown comes across in this photo.