On NSD, I went to a friend's house to celebrate her birthday. Seeing as how she was the one to turn me on to scrapbooking, she held a card party. We spent the evening eating, chatting, and making cards. Here are some of our creations.
Here is a birthday shaker card. The gumballs in the machine move around.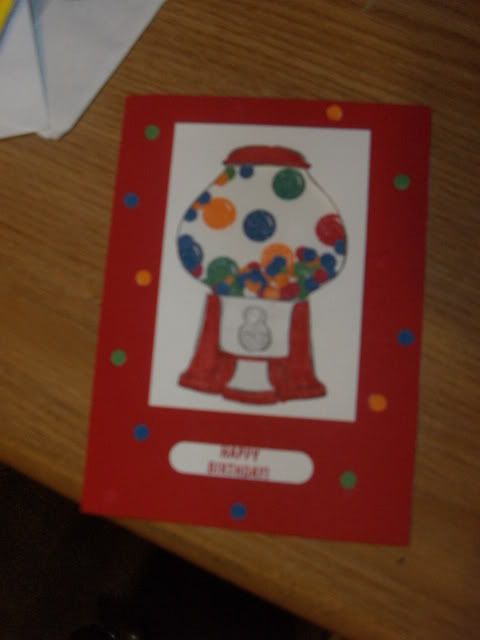 Here is a graduation hat.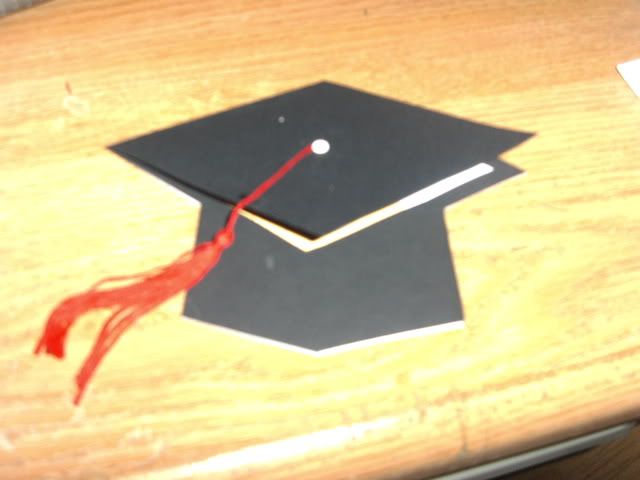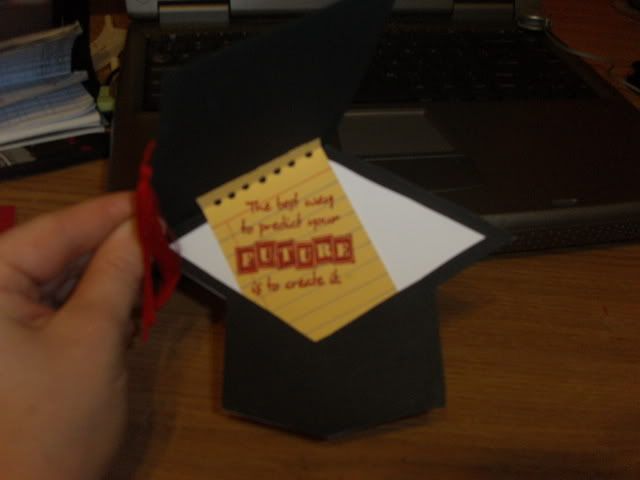 Here is a tri-fold card for Mother's Day. It has 2 pockets on the inside, one for a notecard and one for giftcard.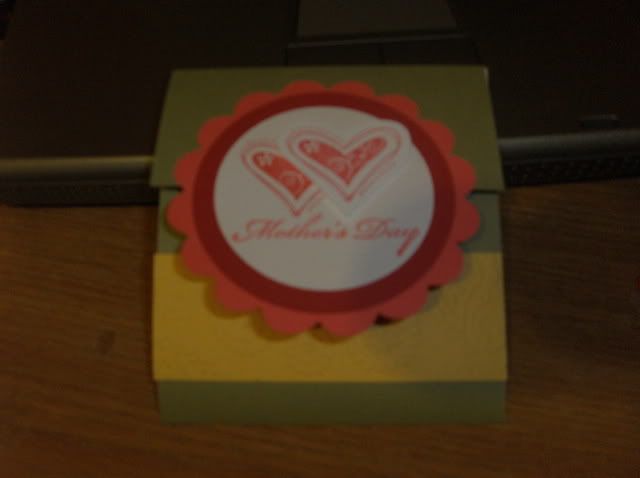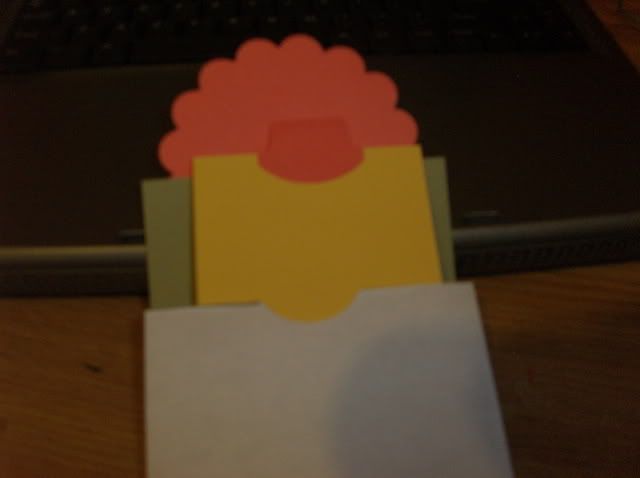 I put a magnet I made in one of the pockets.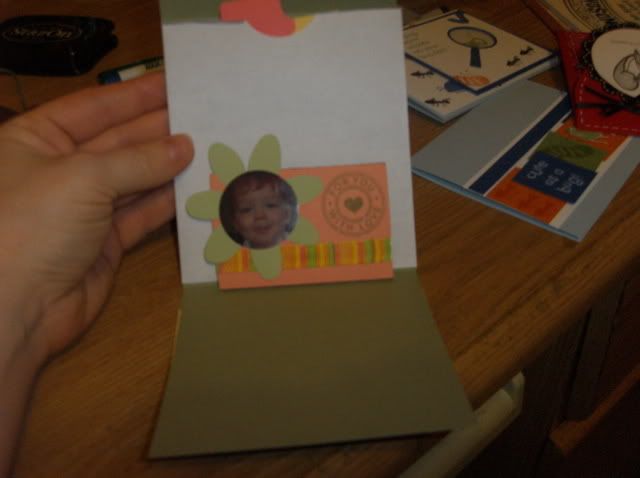 This is another trifold card. I was playing with a cuttlebug and discovered a love of white ink with this one.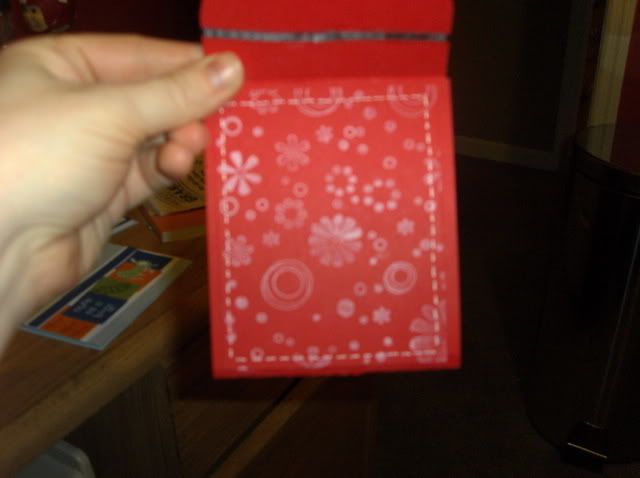 And finally this is the desktop calendar. It was sooo easy to make and I just loved how it turned out.