Just wanted to share my pregnancy pages... they're the first pages I've ever made so I hope they look ok!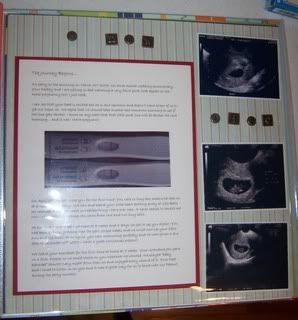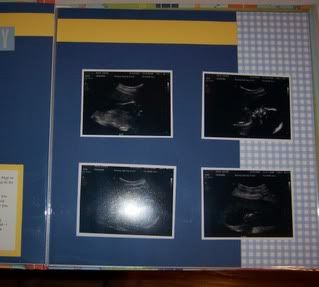 The journal on the first one talks about when we found out we're pregnant (how we felt etc) and then about the first two ultrasounds at 6 and 8 weeks. The little metal letters say " A New Life". The journal for the second two is about our big ultrasound and how we felt when we found out we're having a boy!
Now I'm working on my belly shots page(s).