Finally got my scrapbook space all organized so I thought I would share!
This is what it looks like while I am working: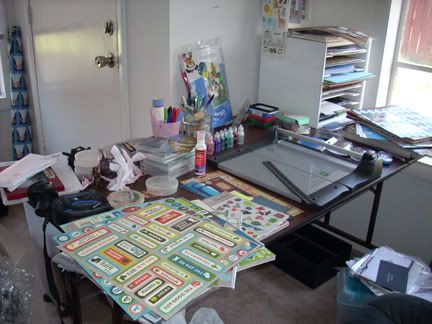 Here it is all organized: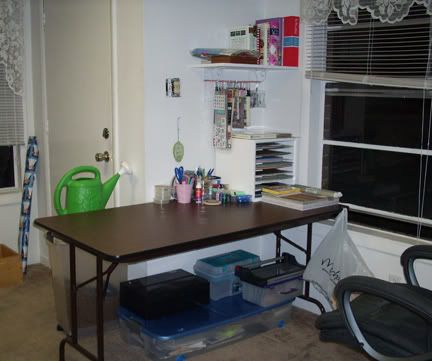 Here is my workbench also in the same room that I use for other projects: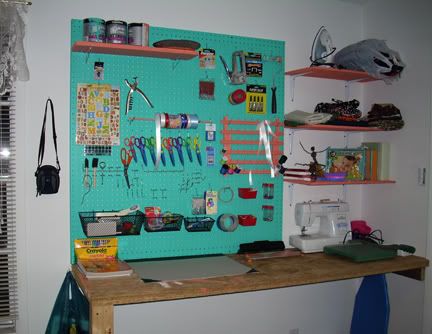 This is a paper holder my Dad made for me. I think I need another one! This is an old picture from when I first go it before I got all my paper put in it!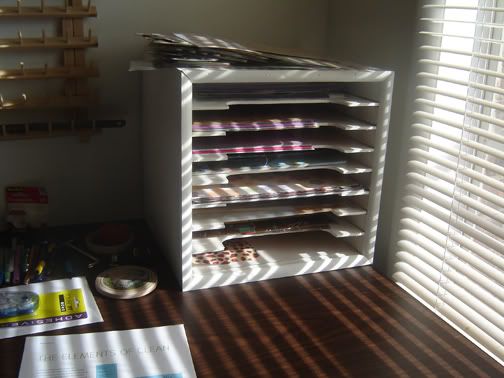 I thought I had a picture of my homemade Clip-it-up, but apparently it is not on my photobucket account. I will try to add it later.
ETA: I hope this works, I have the picture of the clip-it-up on another website, hope it is ok to post it like this:


Homemade Clip It Up
By Zoe08