Thought I'd share my nesting pictures.
If the baby doesn't show tomorrow, then I think I will do a couple of layouts cause I really miss doing it!
This is what I started doing during Natalie's nap today. It's 11pm, I finally finished both girls' dresses (with a LOT of seams ripped and stuff done over). My first dresses ever, and I'm not in a hurry to do any more. Ha ha ha ha (Actually, I did sew my junior prom dress, but I had help from my friend's mom who was a seamstress.) But I think Jack knows he can come now - the dresses were on my list to finish before he arrived, and now they're done.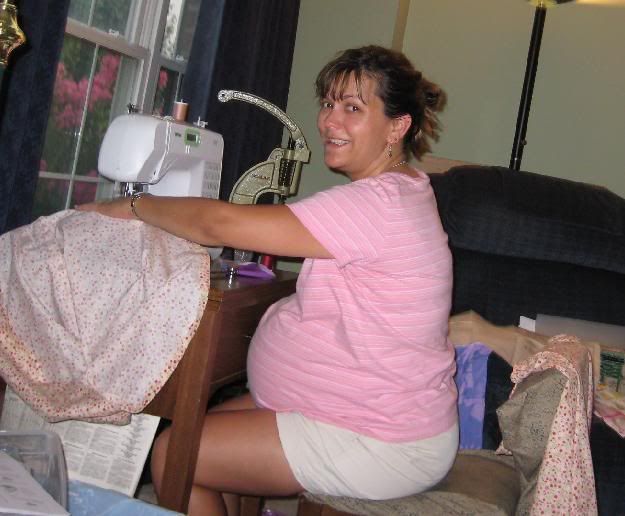 This is just Jordan's dress, I had to rip another seam on Natalie's so I don't want to post the picture of the dress before it was fixed. I'll post pictures of the girls wearing the dresses tomorrow, if I'm not off having the baby.
And for kicks, the belly at 39w1d (yesterday)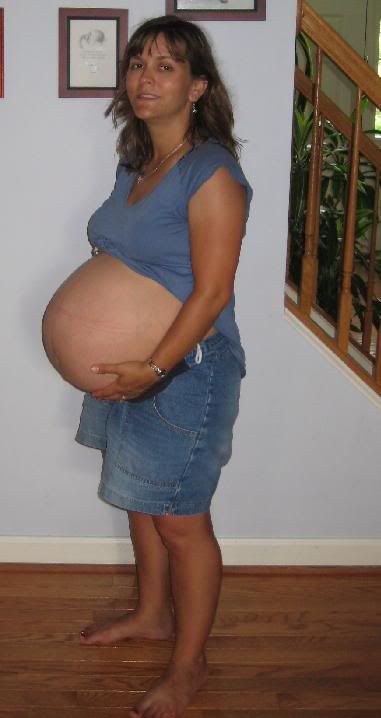 -------------
I took pictures of the girls in the dresses - Natalie's dress is a bit long, I made hers a size 3. But I think it's still okay that length, don't you?