Okay, cards are done. Whew!!! Not my best work, but not my worst either.
First, my sister's card. I remembered at the last minute that she's turning 30. I was going to put something else in the circle tag before that. Anyhow, I like this card least of all of them. On the inside, I stamped "happy birthday to you" with a new acrylic stamp I bought.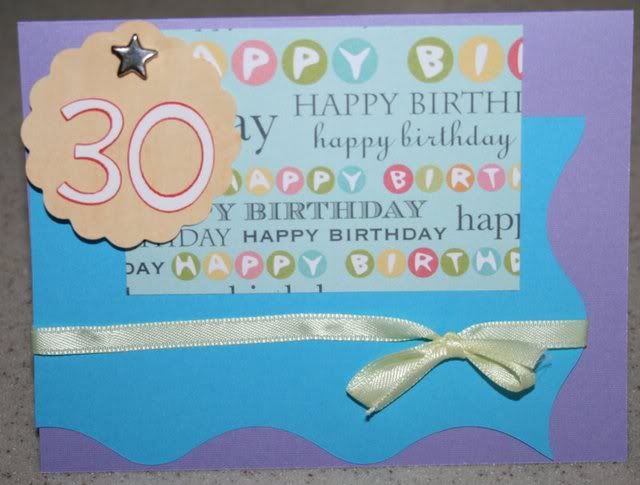 The thank you note for my midwife. I have some smaller paper flowers I wanted to make a bouquet out of for the right hand side, but didn't have the right stuff to attach it. Figured it looked nice as it was.
The "thank you" is embossed with silver (and I made QUITE the mess with the embossing powder as I tried to use the tray I bought to catch it in, and it didn't work like I thought it would - not fun to clean up!)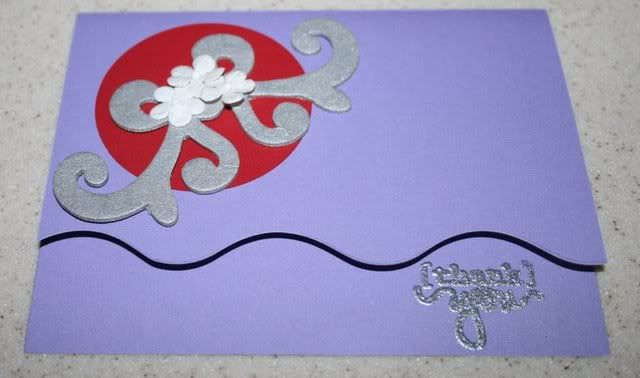 The last card I did was for my mom (her birthday is this weekend). I grabbed the idea from pagemaps.com in their cardmaps. I think I will trim some of the bottom of the green strip, as it's not balanced.