Just slowly getting through the professional pictures ...
First, this is a "copycat" page I made on Sunday. It's very close to the one I made for Jordan's book - I didn't realize I hadn't scrapped Andrew's copy so luckily I still had most of the papers. The circle and long strip are swapped on the two (not that I have Jordan's posted in this thread for comparison :lol:) because I didn't have enough of the words one to do another big circle. Anyhow, sharing it anyway. And it was neat to do a copycat page because of how quickly I was able to do it.
I didn't have the same cricut cartridge as I was using a borrowed one when I did Jordan's, so that's different too. But I'm glad they're slightly different.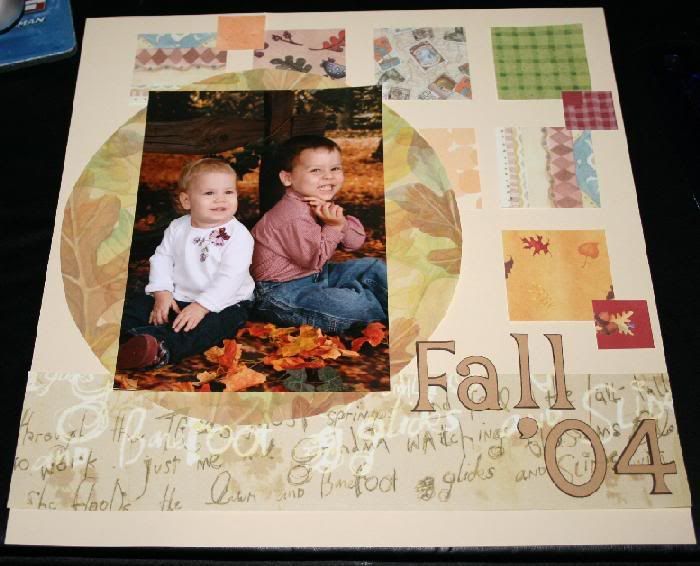 I made these neat photo corners, very happy with them! (except one got ink on the page, I thought I gave it enough time to dry ... but I was wrong). And I guess I need more adhesive - didn't realize the sun would shadow the picture so much!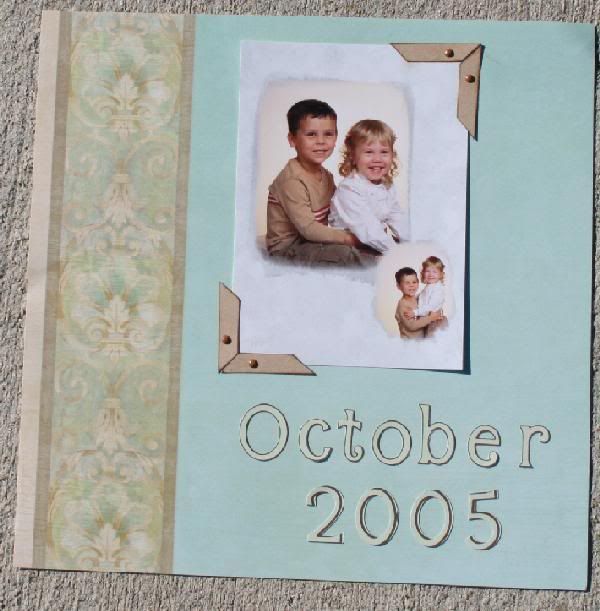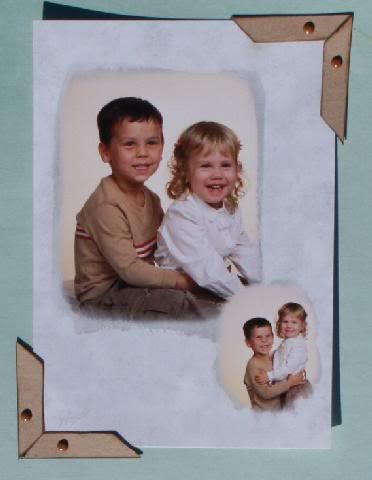 The colors look different inside than out, the green is more muted like it is on the inside version.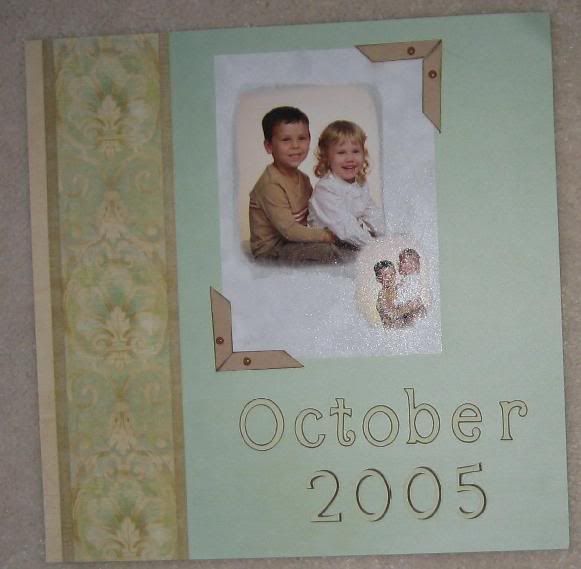 Here's the link on how to make these corners, I thought it was cool!
http://www.splitcoaststampers.com/resources/photocorner.php