Well, the virtual crop certainly did prompt me to get stuff done. I only have two more layouts (each a double page spread) for 2007! Whoo hoo!!!!
My last Christmas layout - I have four pages for Christmas this year (already posted the other three), that's a record for me.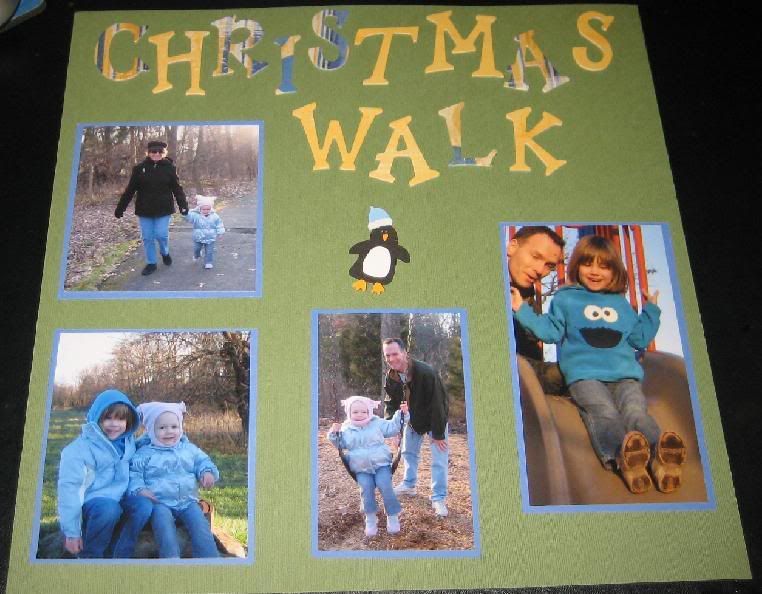 I LOVE how this one turned out!!!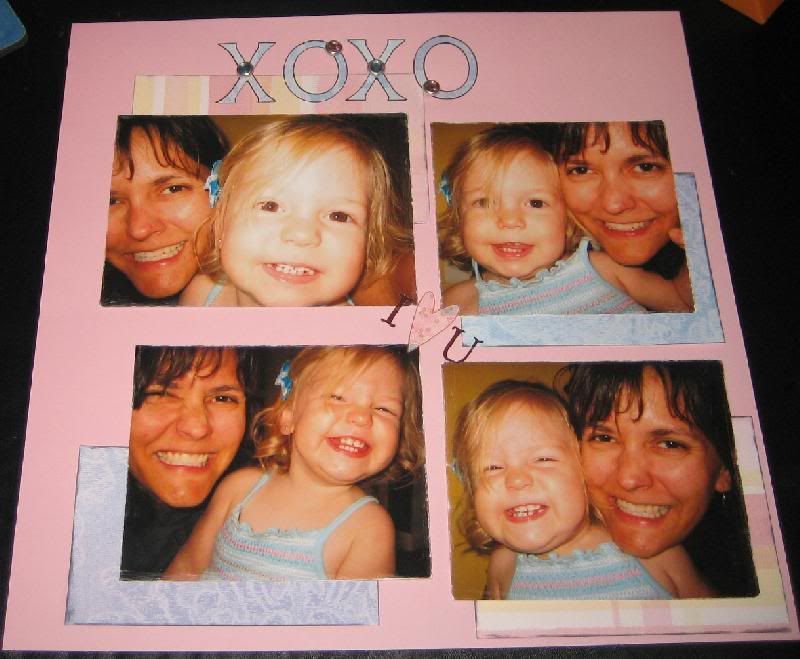 Halloween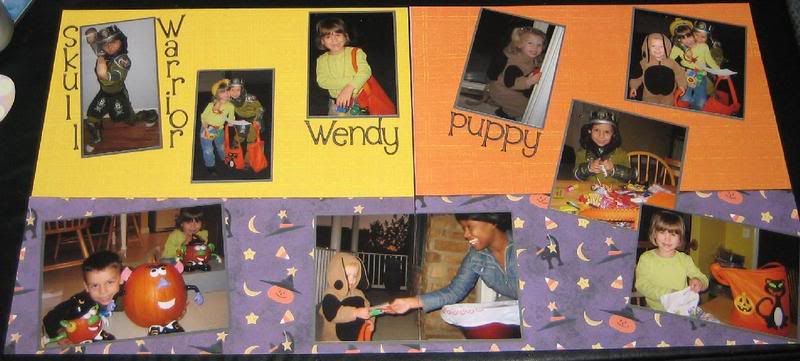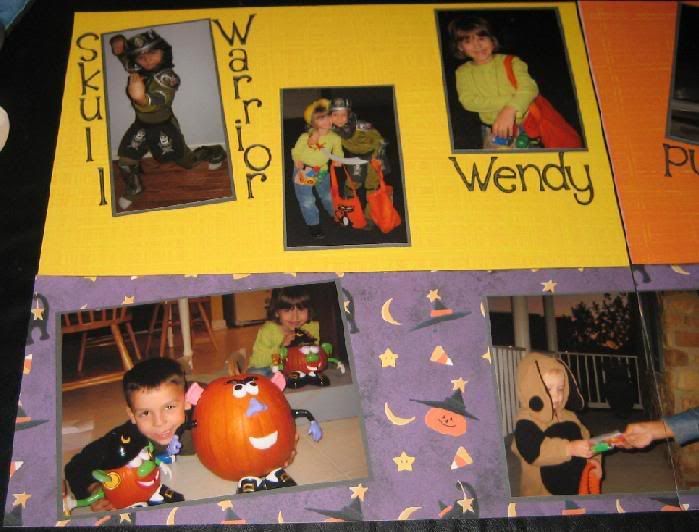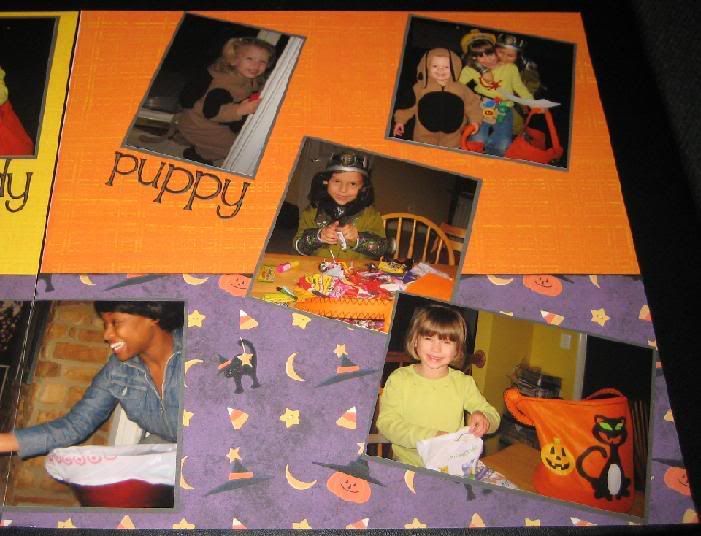 Fall '04 - this page was a challenge sketch, I'm so happy with it!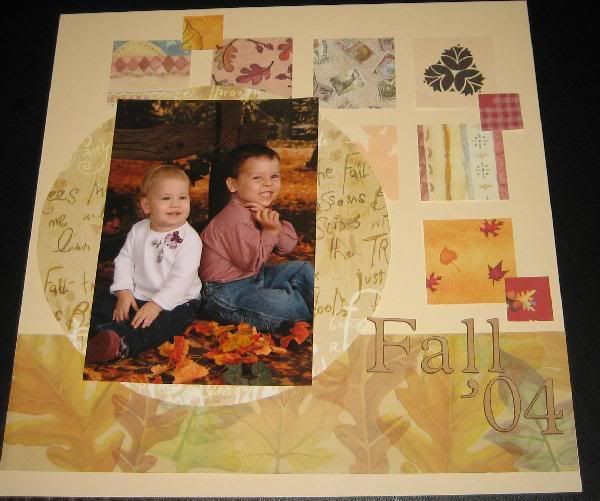 And Jordan at 18 months is the facing page to the layout above in her professional photos book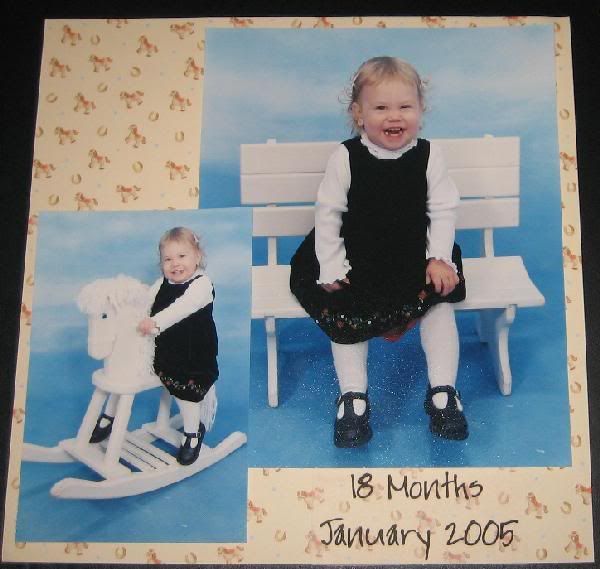 Natalie's first trip to the dentist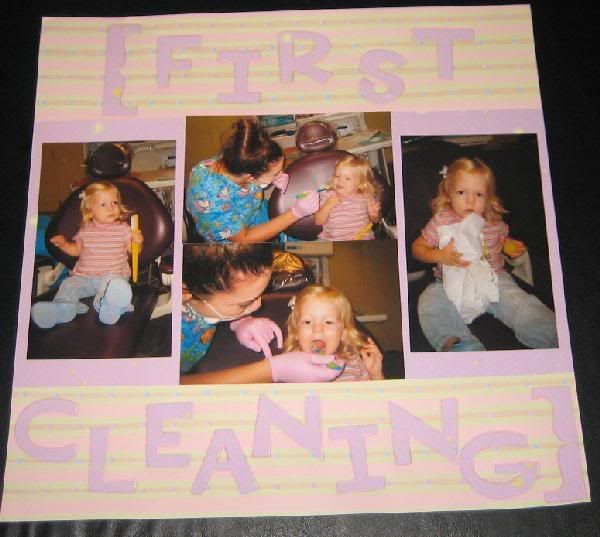 Jordan's short hair cut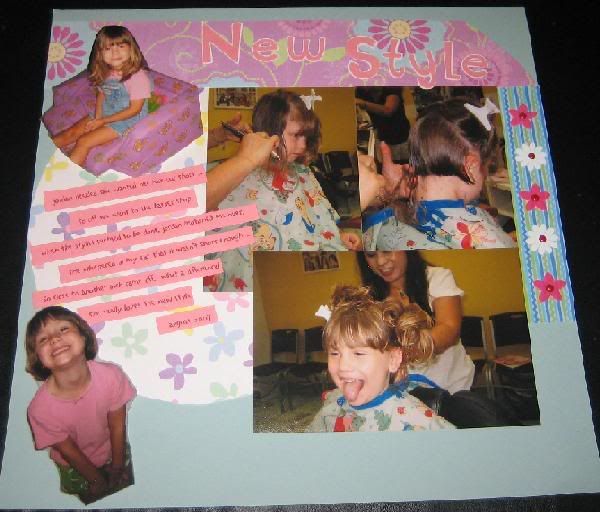 Jordan decided she wanted her hair cut short …
so off we went to the barber shop.
When the stylist seemed to be done, Jordan motioned me over.
She whispered in my ear that it wasn't short enough …
so close to another inch came off. What a difference!
She really loves the new style
August 2007