Finally got this layout done ... but it's not even two months later so I'm pleased with my turnaround.
I feel like it's missing something, but I can't put my finger on what. So I guess I'm calling it done. Had fun with the gemstone embellishments. Most of the embellishments came from the packs I bought at Tuesday Morning on Friday. sweet!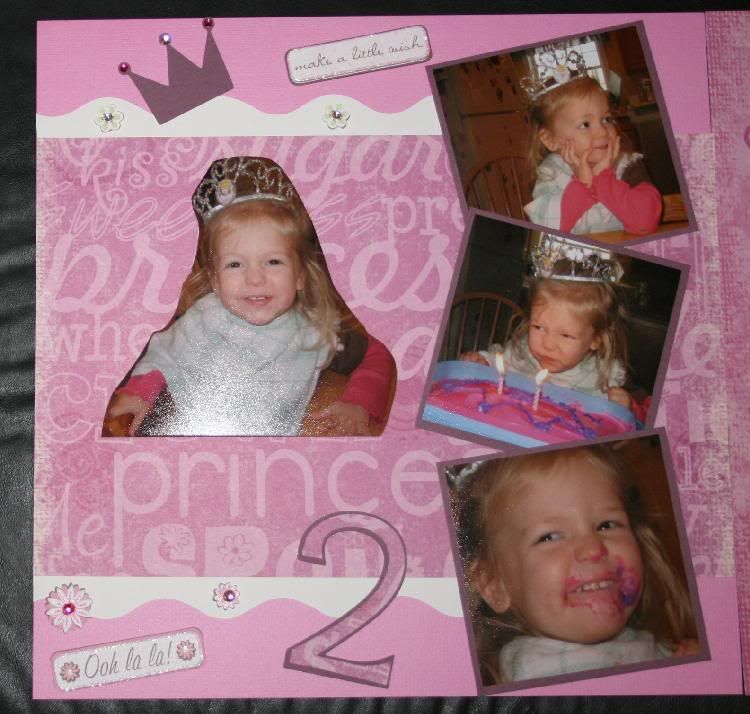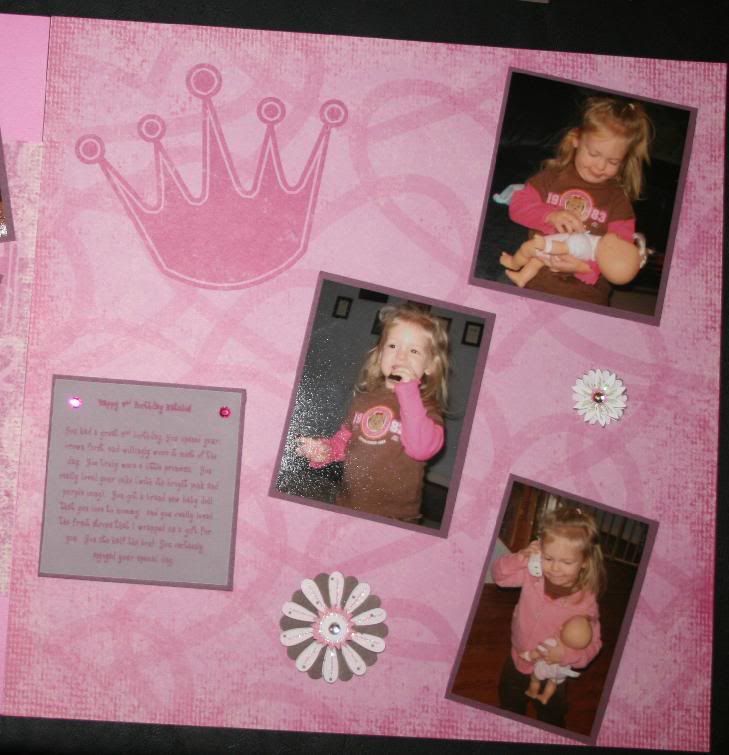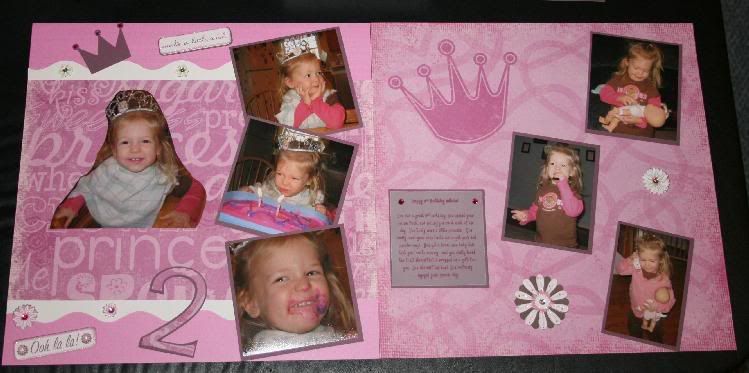 The journaling (which I wish I had done in a larger font, but too late now really).
Happy 2nd Birthday Natalie!
You had a great 2nd birthday. You opened your crown first, and willingly wore it most of the day. You truly were a little princess. You really loved your cake (with its bright pink and purple icing). You got a brand new baby doll that you love to mommy. And you really loved the fruit strips that I wrapped as a gift for you. You ate half the box! You certainly enjoyed your special day.