Here's my latest version. I want to use black photo prongs on the picture, but I can't find any black ones in the kits I have. I've been looking for a while. Ugh. Anyhow, it's after midnight, and I need to go to bed. Just thought I'd share this and see what your thoughts were.
The quote is from the love quotes from little kids (I'm sure you've seen it via email, I have gotten it more times than I can count).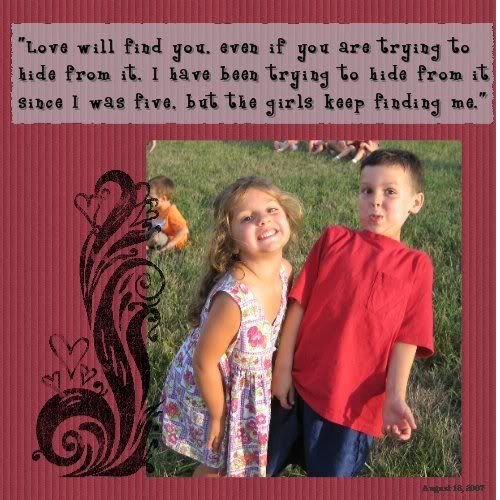 ------------------------------
This picture deserves a page. But I'm not happy with the one I came up with. (Andrew HATES the title, but I'm not sure what else to call it). Thoughts? Suggestions? Advice?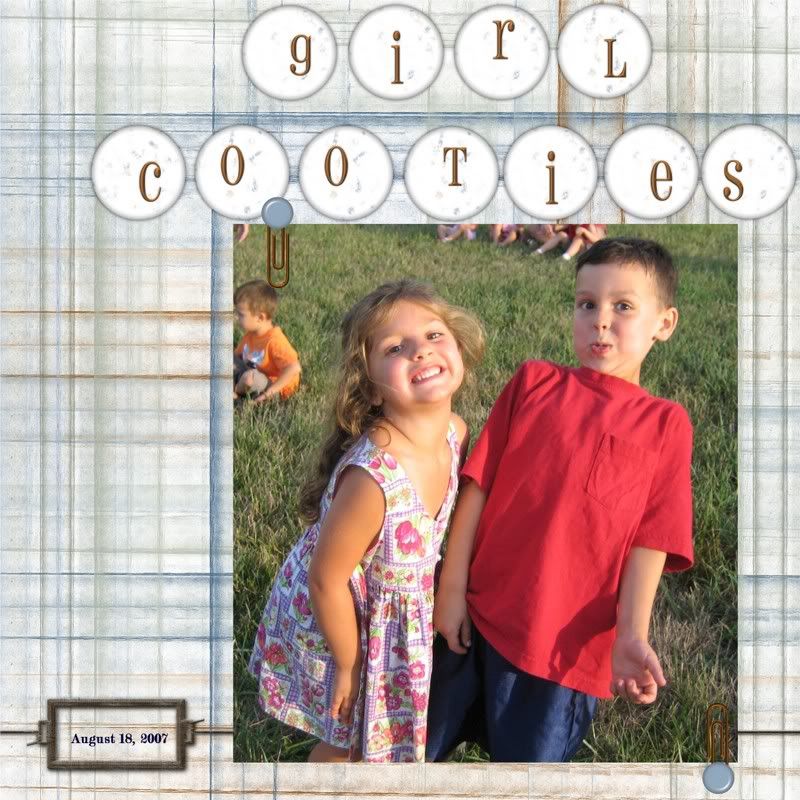 I suck at one picture pages ....