I've got them.
I admit I have been scrapping but not really sharing as much as I should have. Please forgive me for the pure amount of layouts I'm about to lay on all of you. I hope they all fit or there may be a second thread......
This is a card I made for one of DS's friends whose dad coaches baby soccer games (3 years and younger)

The rest are not in any particular order so please forgive me. Also you might see a whole bunch with my grandfather in them. I apologize in advance. He died when Patrick was five months old and I wanted him to be remembered as he was such a huge influence in my life.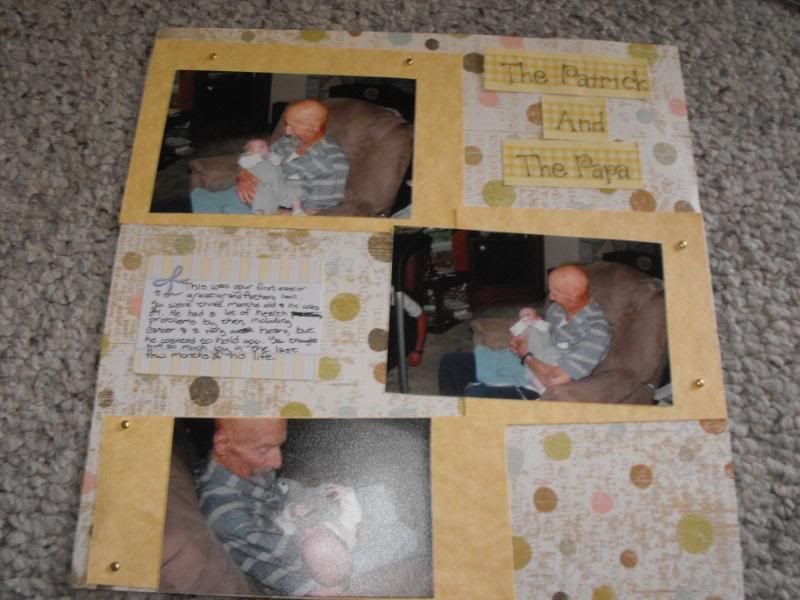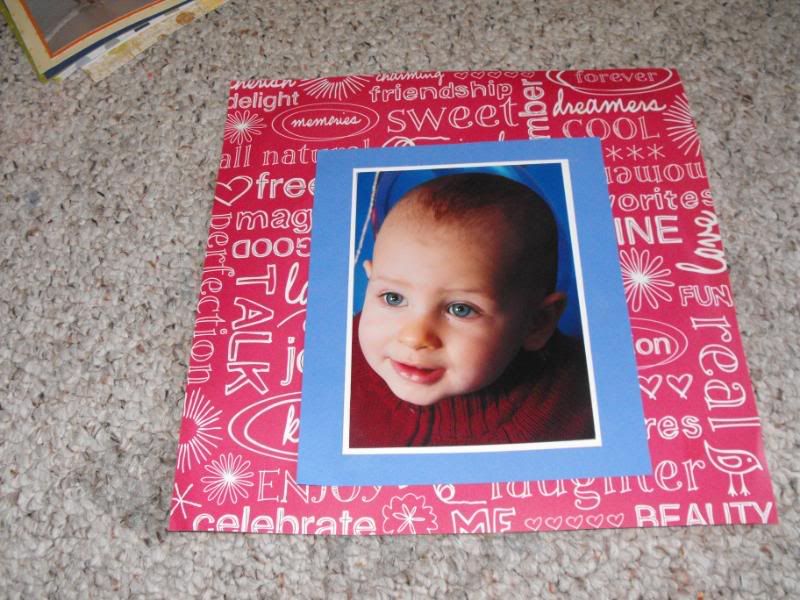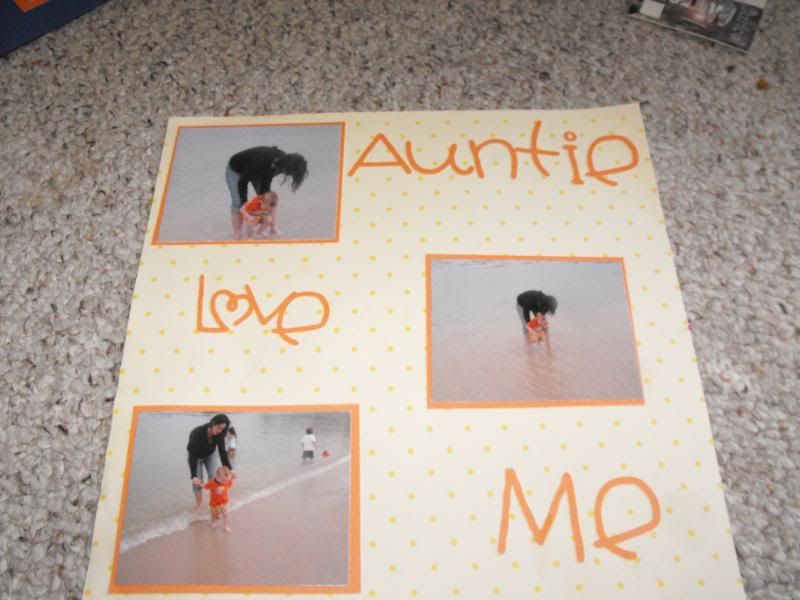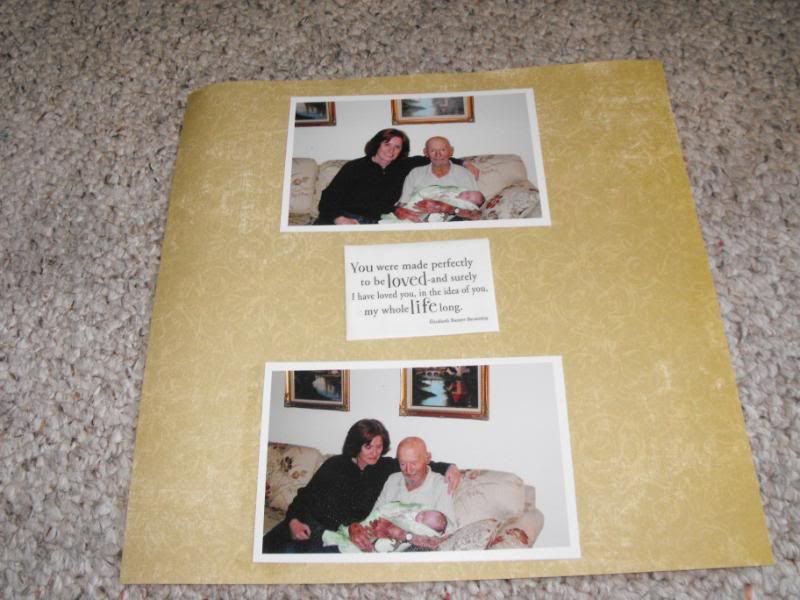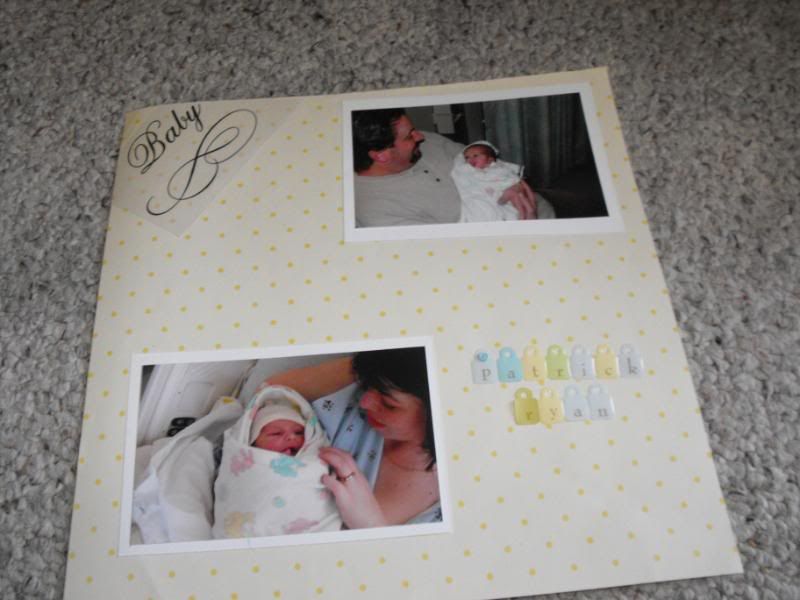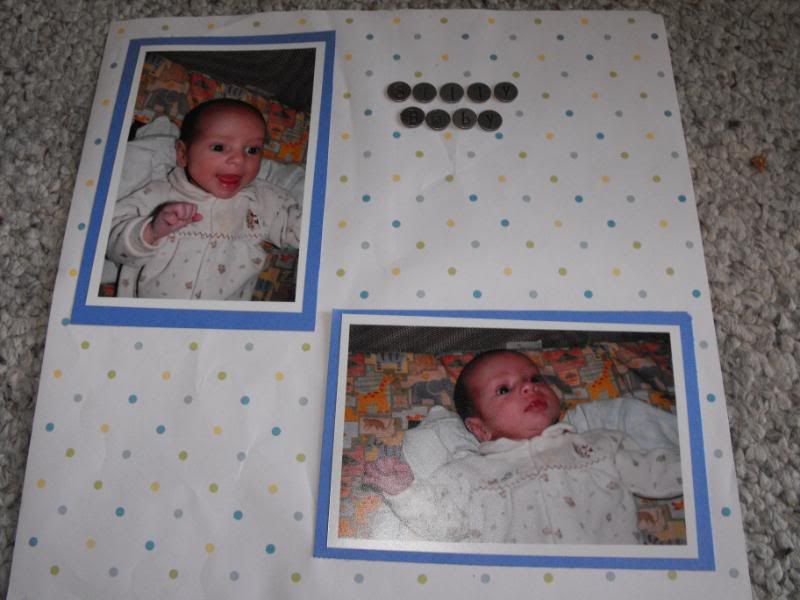 Journaling to the above picture.

I told you there was a lot.
Thanks for looking.