Sorry for the blurriness. My camera needs new batteries and it's always wonky when the batteries are low.
Made this one at a class

Here's my home version (based on what I had at home).. I think I captured the essence of the original. I felt like "Design on a Dime"... finding a cheaper alternative that had the same feel, but didn't cost me $ to buy new supplies. LOL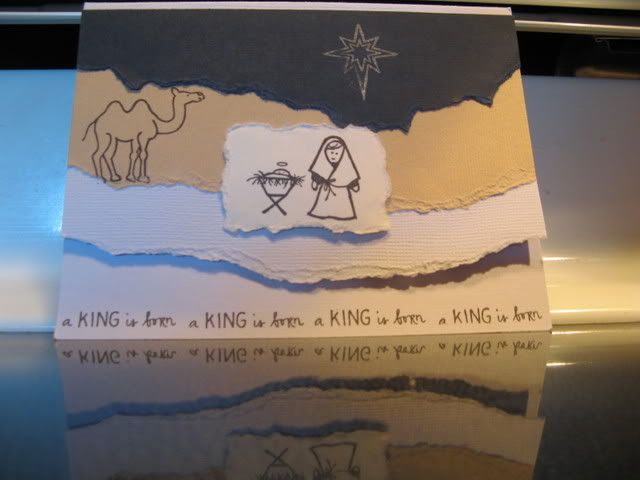 Another class card. I just realized that I colored the wrong mitten. LOL

I've got more too (non Christmas), but I didn't want to overload in one post. TFL!