Baptism Cards (Hired to make- person who bought them took pics for me because I forgot)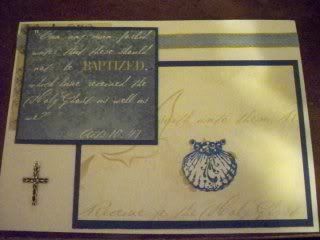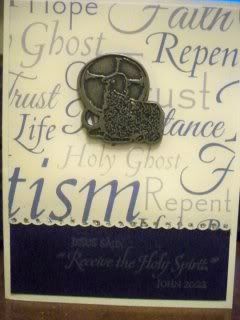 50th Wedding Anniversary for a church member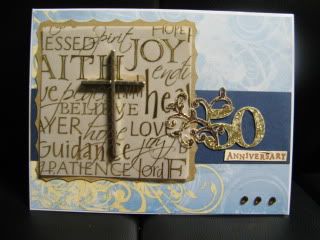 50 cut from heritage cart.
Thank You for my grandma who bought my cricut (and sent me more money when she found out I bought a more expensive machine then originally thought.)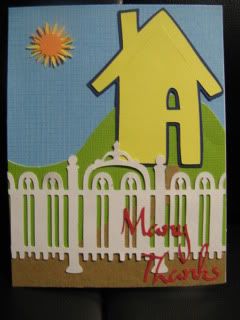 I believe the gate is heritage and so is the sun. House is Don Juan? Many thanks is Jasmine. Everything else is freehanded by me.
80th birthday card for a church member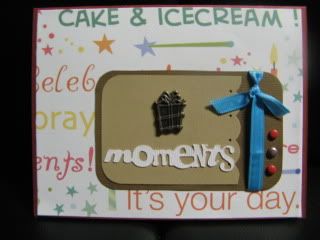 Moments cut from wall decor.
That's all I got done during our 7 hour crop, but I spent a lot of time showing off how to use the cricut and helping people cut out stuff so it was all worth it!